For many, the imminent approach of summer may signal the need to swap out wardrobes and plan sun-soaked activities — but it's also time to refresh your reading list. Any Upper West Side residents eager to learn a bit more about the neighborhood's history (or perhaps relive some of their younger glory days) are in luck, as Leaving West 83rd Street: Much of My Life in Short Essays by Ken Marion is available now.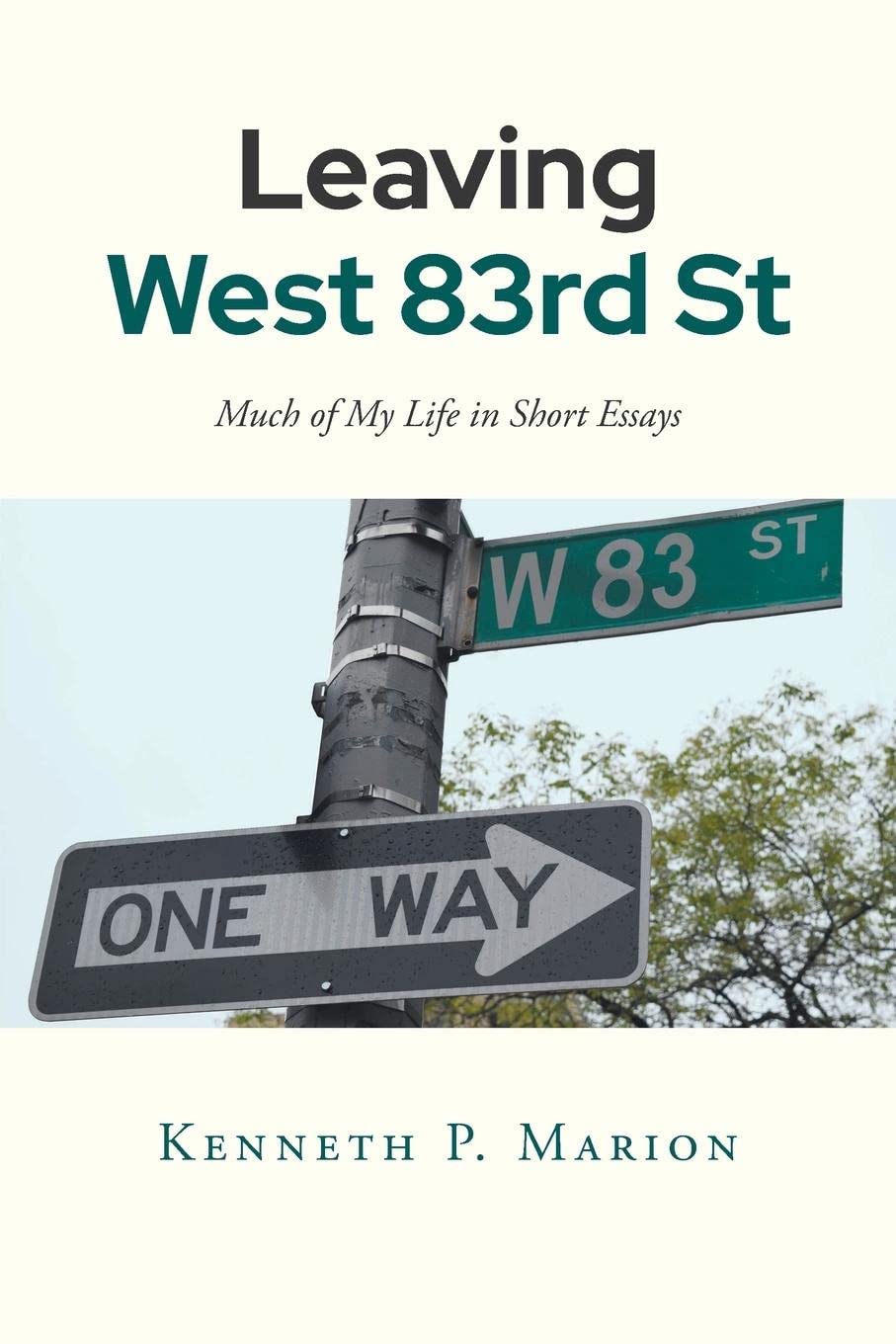 Originally released in late 2022 by Newman Springs Publishing, Leaving West 83rd Street is a captivating series of short stories depicting Marion's upbringing and adolescence in the middle of the 20th century. "Eighty-Third Street was in a neighborhood rich with color translated here into words providing a sometimes fun and sometimes serious view of life in the '50s and '60s. These essays are about that life and its components, the friendly and the not-so-friendly, and the growing pains," Marion explains.
At 66 years old, Marion began to look back. Inspired by close friends starting to embrace the world of blogs, it only felt right to start laying out decades of memories on his computer, which resulted in this collection of approximately 83 essays. While some tidbits are more difficult than others to recount, he does so with an incredibly natural tone — taking readers on a journey through a life well lived. Themes of family, community, and Jewish traditions are explored through Marion's unique lens which doesn't sugarcoat the challenges he faced — including navigating the struggles of having two alcoholic parents and a mother who suffered from tuberculosis.
Marion's time as a human services administrator and writer shine through his work, which is a deeply grounded portrayal of common threads many adults in America have dealt with. We're not the only ones who count ourselves fans of Leaving West 83rd Street; a slew of positive Amazon reviews echo our strong sentiments. "Ken Marion captured his childhood and in doing so, he re-awoke mine," one reader wrote. "By skillfully telling his multifaceted story, Ken Marion enables readers to delve into their own pasts," another confirmed. Meanwhile, a satisfied fan who dubbed the memoir "delightful" stated they "wished there were more books like this." Clearly, Marion's history-infused perspective of New York in a certain era is striking a chord.
New York is a magical place, but it's not without its share of strife, and that's what Leaving West 83rd Street effortlessly captures. Whether you're looking to steal a glimpse into days gone by or you want to learn more about the area you now call home, this is sure to become a mainstay on your bookshelf — virtual or otherwise. "I did physically leave West 83rd Street in 1978; I don't think it has ever left me," Marion concludes the preface.
Leaving West 83rd Street: Much of My Life in Short Essays is available for purchase on Amazon in soft cover format and for Kindle. Paperback and e-book editions can also be purchased at Barnes & Noble, and the author can be reached at ken@leavingwest83rdstreet.com.