A Lewis Miller Flower Flash appeared on 78th and West End Avenue this morning.

The image above was captured by @cynstahgram on Thursday morning, shortly after the designer posted it himself. Miller states that the Flower Flash is made of "giant mop head hydrangea and clouds of airy Queen Anne's lace."

Advertisement
But very shortly after he announced the Flower Flash, it disappeared. Miller made the announcement at about 8:30am, and it was gone by about 9:30am.
So now, it's just garbage again.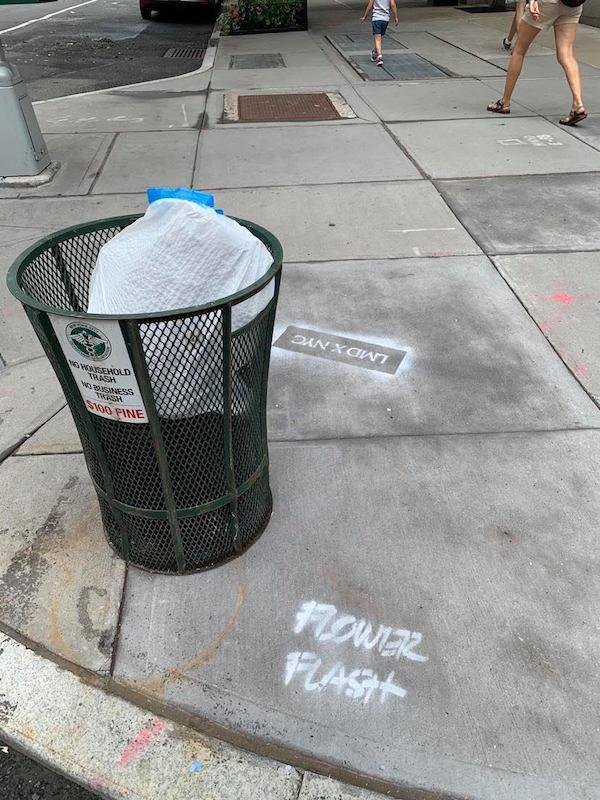 The last time the floral artist hit the UWS was back in July of 2019, when he filled a pay phone on 100th and West End with flowers.
Lewis Miller has been surprising New Yorkers with his Flower Flashes since 2016, hitting locations all over the city including UWS spots like Central Park, the Riverside Park entrance at 72nd Street and along West End Avenue.
Learn more about Miller on his website, here.