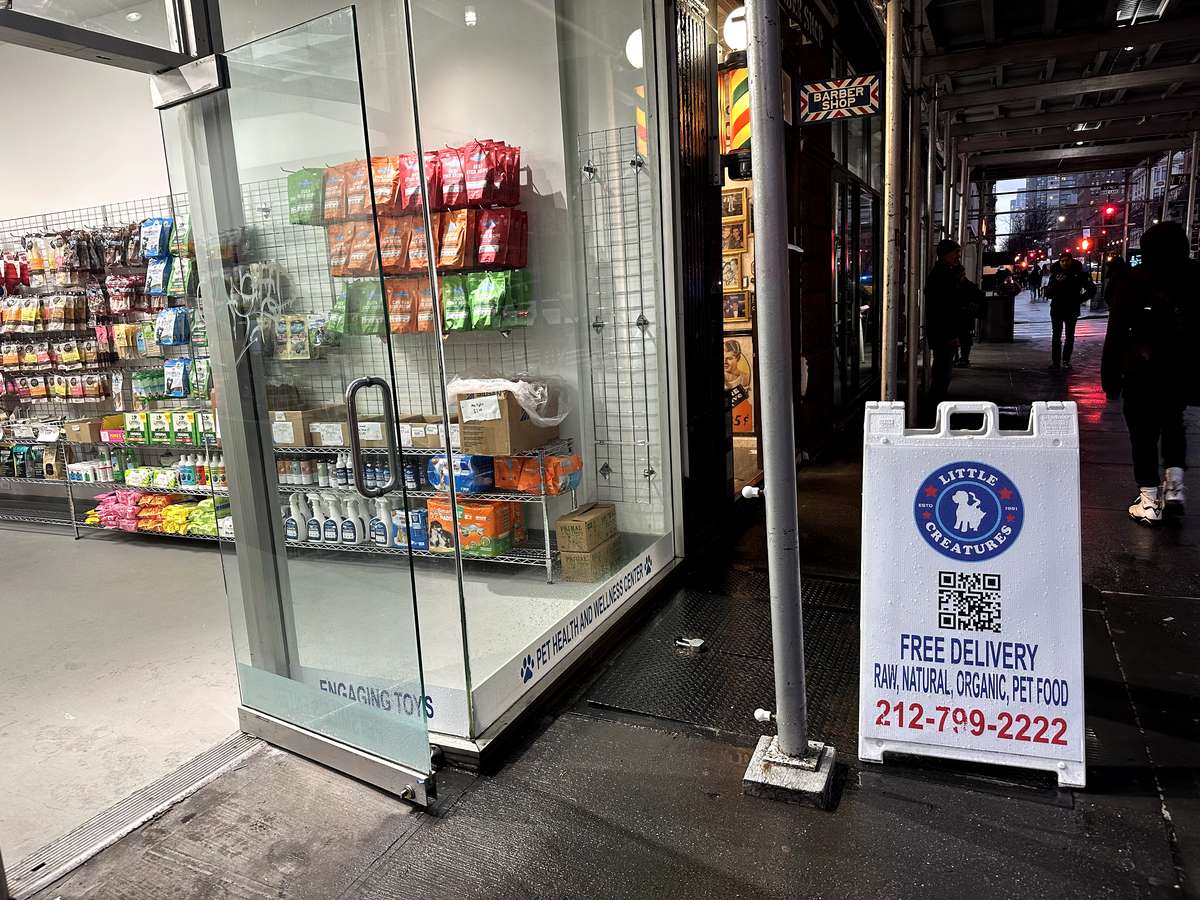 Not to be confused with the best-selling album in Talking Heads history, Little Creatures – the family run pet store specializing in toys, food, cleaning and hygiene products for cats and dogs – soft-opened on Sunday, Feb. 12 at 305 Columbus Ave. between 74th and 75th streets. With roughly "fifty percent" of inventory currently stocking shelves, owner Gregory Georgiou told us they plan to have their grand opening "in a couple weeks."
Advertisement



The way it stands now, with scaffolding over one half of the building and no big signage hanging – just a sign in the window and another sitting on the sidewalk – Little Creatures manager Eladio Hernandez told us a proper sign is going to take some time as the building is landmarked and any alterations need approval which they're working toward.
During our visit on Feb. 22, Hernandez told us their hottest selling products right now are the Himal dog treats which are made with all-natural yak and cow milk from Nepal. He mentioned that a woman recently bought them out of stock but they're now replenished. Further, Hernandez mentioned that if Little Creatures ever sells out of a product you're looking for, they can deliver it for free once it comes in with a $35+ purchase. They also offer a loyalty program with perks including $5 back for every $100 spent.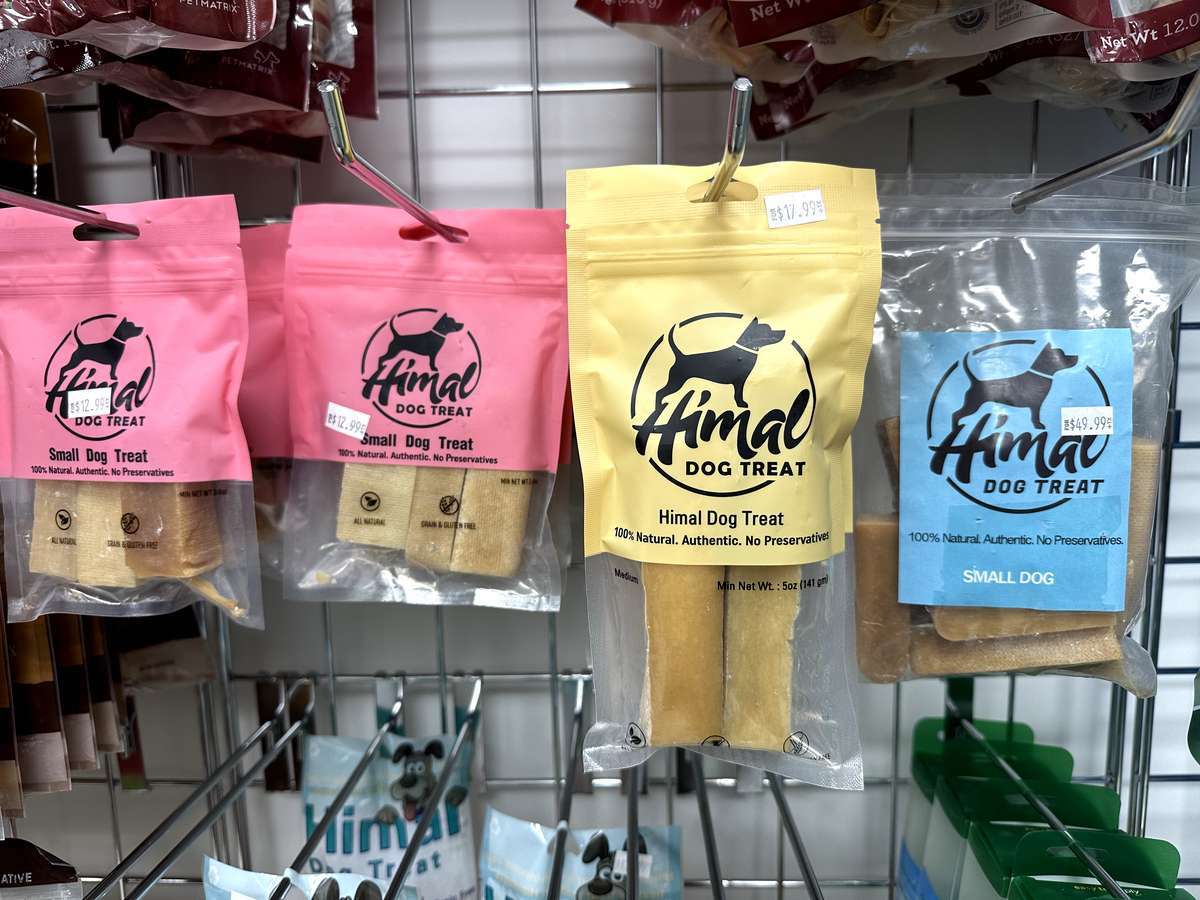 At the checkout counter, the Little Creatures team likes to keep free snacks for their poochie and purry guests. These snacks are always freeze dried items as they're an extremely low choking hazard for pets. Options will include either chicken, duck or beef. The team pointed out the small batch slightly cooked beef made for dogs and cats as a favorite.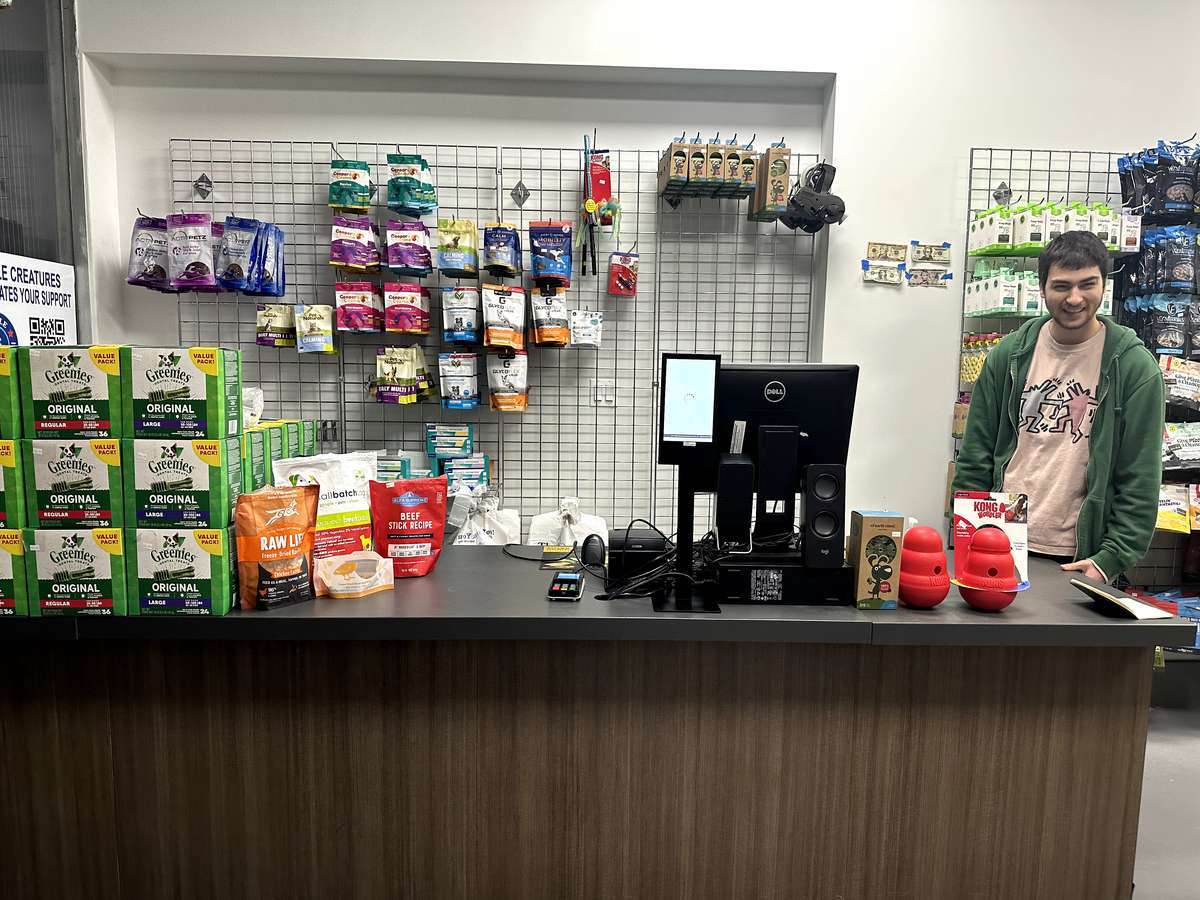 Gregory Georgiou's son, Frixos, also mentioned that they keep human treats too. We took a Hershey kiss for the road.
Advertisement
Little Creatures will be open 10 a.m. to 9 p.m. seven days a week. You can also make orders through their website,
here
.
Little Creatures' two other locations can be found at 569 Columbus Ave. (between 87th and 88th streets) and 525 Amsterdam Ave. (between 85th and 86th streets).