On Friday, May 19 at 8:15 a.m., the Diversity & Belonging Committee at P.S. 199 will unveil its new Little Free Diverse Library right outside the P.S. 199 entrance at 270 West 70th Street between Amsterdam and West End Avenue. There will be a ribbon-cutting ceremony and a diverse book drive to stock the little library right away. "Little" snacks will also be served.
Advertisement



"We were inspired to add a Little Free Diverse Library in front of our school after we learned that Sarah Kamya, the Guidance Counselor at PS191, had – with great success – placed a Little Free Diverse Library in front of PS191," said Julie Meerschwam, co-chair of the Diversity Committee at P.S. 199. "She wanted to ensure that children at her school and in the community would see themselves reflected in the books they read. It is her goal for every school in District 3 to have A Little Free Diverse Library. We are thrilled to follow in her footsteps and create a second location in front of our school for students, families, and the wider neighborhood community."
Little Free Diverse Libraries (LFDL) works to connect young people with Black stories from Black writers and Black-owned bookstores. Meerschwam noted, "We know how important it is to see yourself reflected in the stories you read. We want that for all of the children and families in our community. Especially those who come from cultures who often aren't represented in mainstream children's literature." At Little Free Diverse Libraries, anyone is welcome to donate a book or take a book for free, anytime.
After buying their Diverse Library through the non-profit, Little Free Library, students at P.S. 199 were invited to make little drawings of something special about their identity. Led by the school's Specialty Teachers, over 600 little drawings ranging from flags to animals were put on their Diverse Library. There's even a Poké Ball.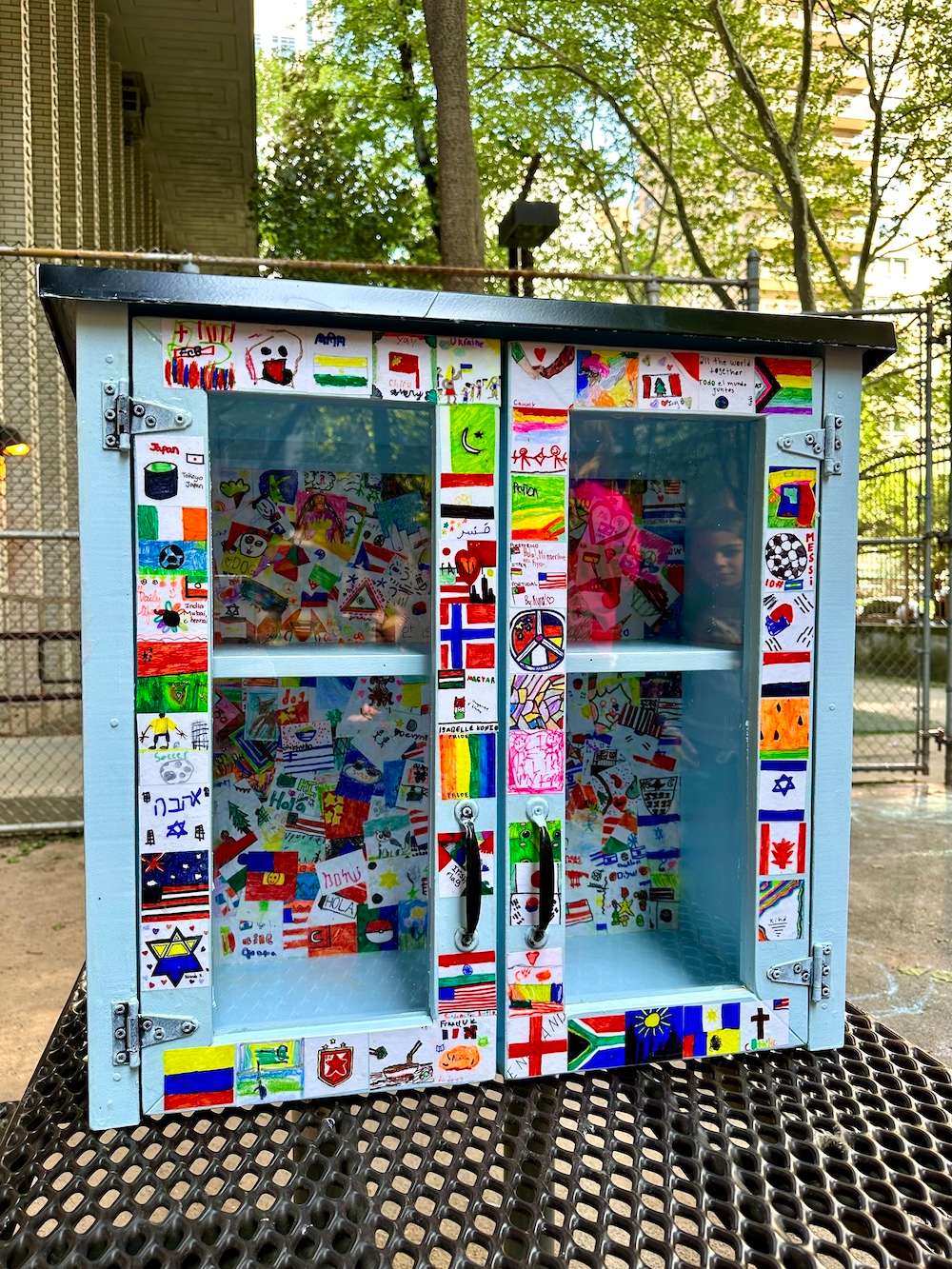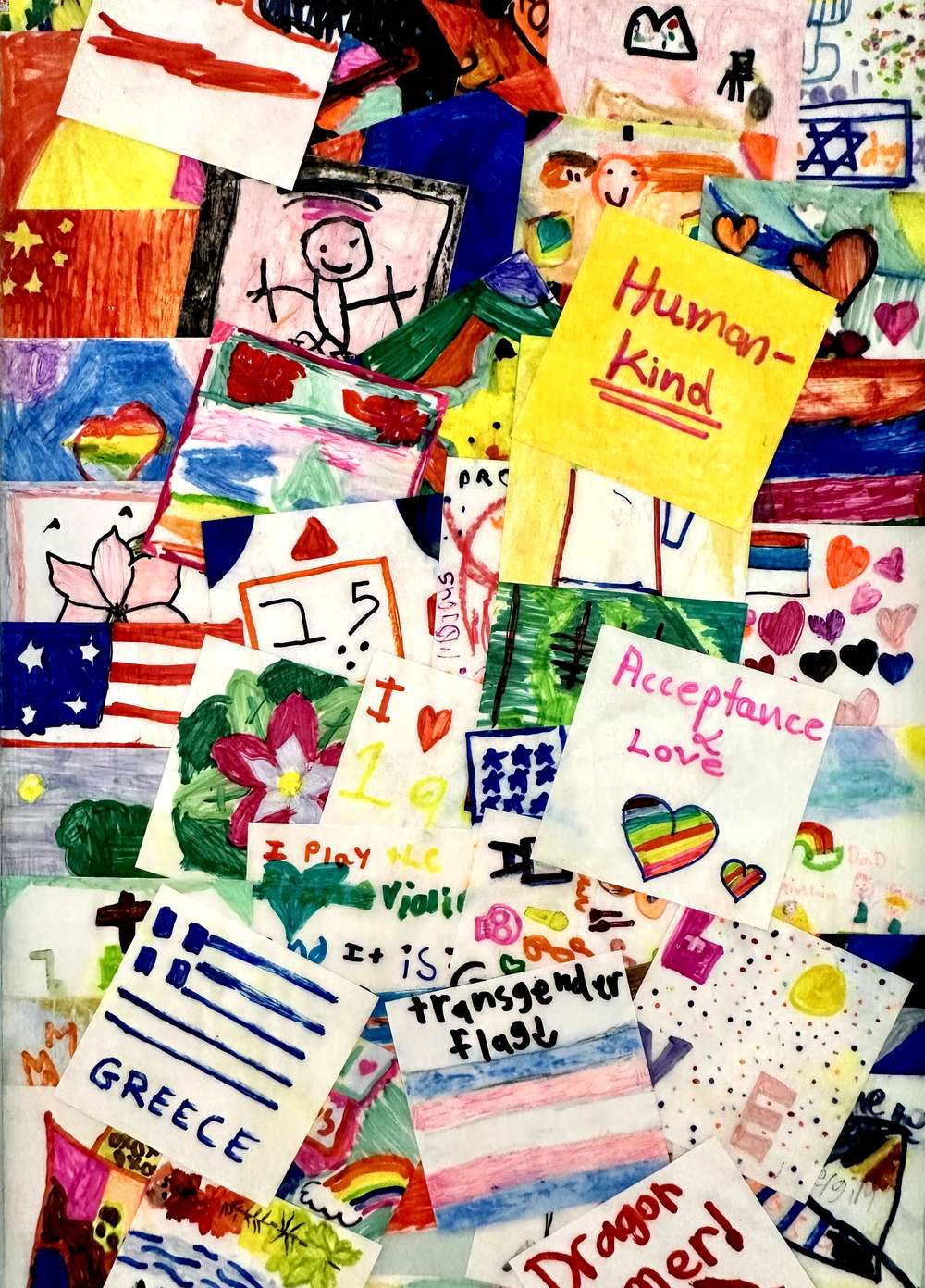 Following the initial diverse book donation drive at the library launch this Friday, the Diversity & Belonging Committee hopes to stock the library each month with a few new books focusing on existing monthly identity celebrations. May is Asian American and Pacific Islander (AAPI) heritage month and Jewish American heritage month.
To learn more about Little Free Diverse Libraries, click here. You can also follow them on Instagram to find more diverse libraries all around the country.