Explaining that "gap" on your resume can be a daunting thought. Like many women and men, I decided to leave the workforce to stay home and raise my daughter. As my daughter is about to start school, I am considering my options to relaunch myself back into the workforce. I am very excited to find out that there is a wonderful resource to help navigate all the challenges of relaunching. In its 10th successful year in NYC, the iRelaunch Return to Work Conference will be coming back to New York on October 3rd at Columbia University. The conference is for mid-career professionals who after some time away, are considering returning to work.

The conference is a full day of no-fluff practical education, networking and strategies for returning to work. Leading experts will speak on their experiences ranging from coaching, their own reentries, and what they look for when hiring people looking to go back to work. Speaking of coaching, the guest speaker is Dr. Wendy Borlabi, the performance coach for Chicago Bulls. How cool is that? Some of the valuable topics covered will include salary negotiations and assessing your career options.
If you are anything like me, a career change may be something you wish to explore. One of the highlights of the conference is that networking with some high-profile sponsors is built into the schedule. Employer sponsors include Morgan Stanley, American Express, Barclays, Credit Suisse, Goldman Sachs, J.P. Morgan, Macquarie, Moody's, OnRamp, UBS, Carlson Capital, L. P., Columbia University Human Resources, The Depository Trust & Clearing Corporation (DTCC), Ford, and Natixis. With this impressive list, there is huge opportunity to find, network, and connect with those looking to hire someone looking to relaunch!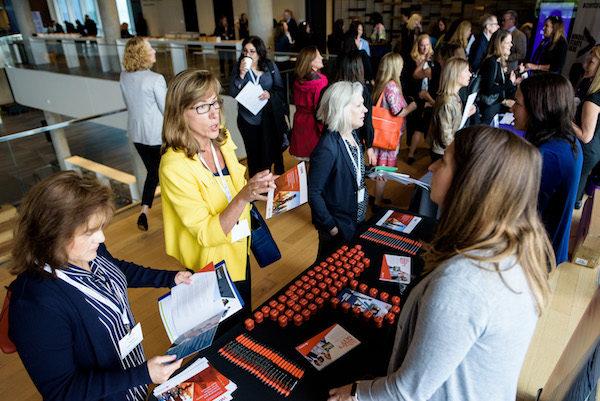 Those who have attended this conference in the past have reported high percentages of success obtaining re-entry to the workplace within one year of attending. Many have obtained new careers within six months by implementing the advice and strategies they learned at the conference. Past attendees have commented that they not only learned, but were also inspired and found a supportive community as a result.
The iRelaunch Return to Work Conference will be held from 8:30am to 5:30pm on October 3rd at Columbia University's Lerner Hall, 2920 Broadway.
The conference sells out, so if you are interested, please book your seat now.