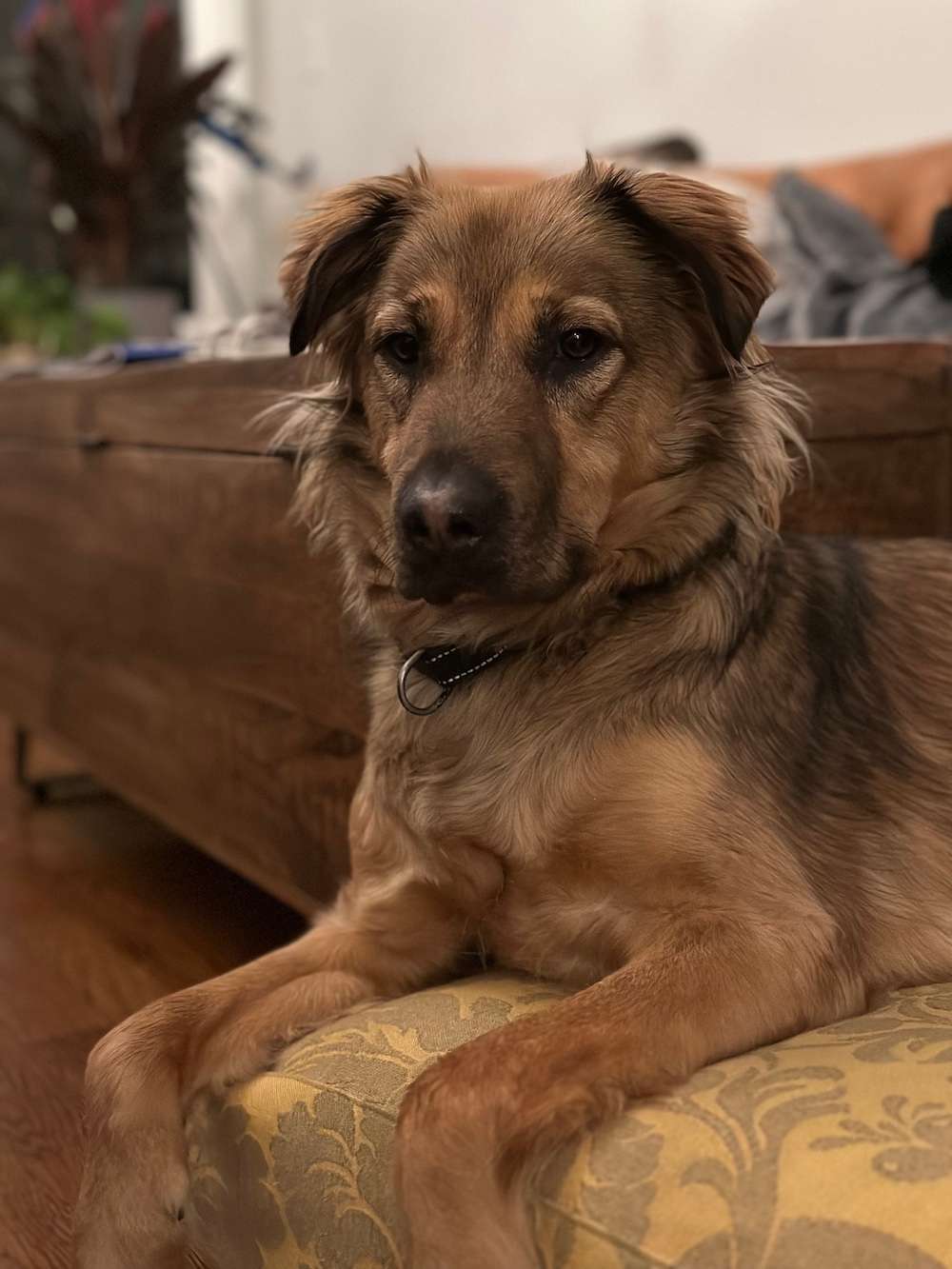 A 50-pound dog named Jack has been missing since about 9:00 a.m. this morning, when his owner Li Zhang saw him heading east from 91st and Broadway.

"I was walking Jack unleashed at the Hudson River Park about 8:30am this morning," Zhang told us. "He got scared by another large dog and just took off, running on 91st heading east. He is friendly and gentle natured and may approach other dogs and people. He is scared of skateboards and electric scooters."
"We live on 91 st. between Boardway and West End, so I thought he would just go back to where we live, but he didn't. Just kept on running."
If you spot Jack, please call Li at (917) 584-7898.

Enjoy Our Content?
Help us create more of it with a one-time or monthly contribution.