Any outing that is BYOB is already a win, so pairing it with the delicious cupcakes of Magnolia Bakery is akin to winning the 'good times' lottery. That's how I felt when my friend surprised me with the BYOB: Classic Cupcakes and Wine class, at the Magnolia Bakery on the UWS.


The class begins with being handed a huge vat of icing and pouring yourself a nice glass of wine.
If you can restrain yourself from digging right into the icing, which I failed to do, then you will have more than enough frosting to learn how to write in fancy lettering, and how to do the signature swirl on the top of six Magnolia cupcakes. Yes, you read that correctly, you get to ice and then keep six cupcakes!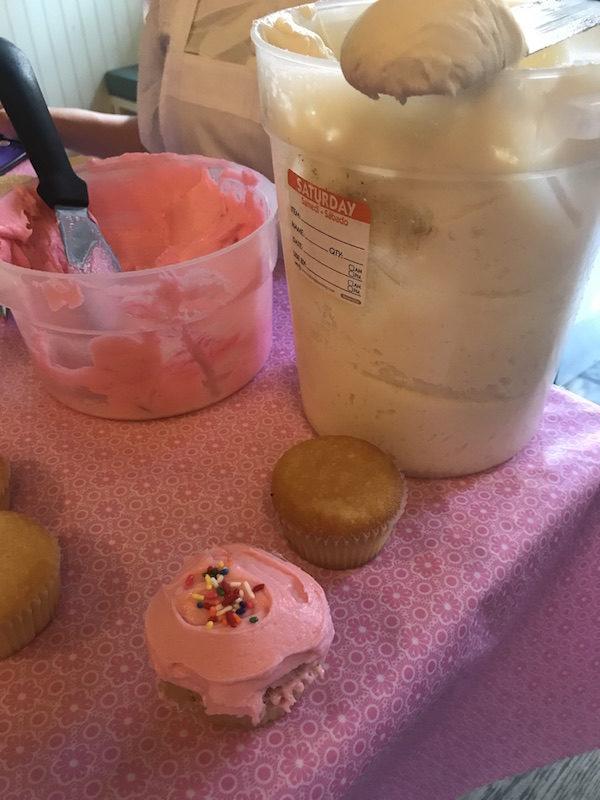 Pink, purple, yellow, and blue are the colors of dyes you can choose from for your frosting.
I chose pink, and then was told to mix it thoroughly. What started as a hot pink mess, smoothed out to a creamy light pink dream. We were then shown how to do lettering using stencils.  After a few glasses of wine, it was pretty funny to watch people try to write in frosting on the stencil sheet.
Speaking of the group.
People from all over the city and world were in attendance. Sitting across from me was a grandmother from Long Island, and on my right was a young woman visiting from Tokyo.  Turns out I chose the right seat because I got to try some delicious wine she brought with her from Japan. There was at least one birthday party, and a few dates. So really, this class is for everyone.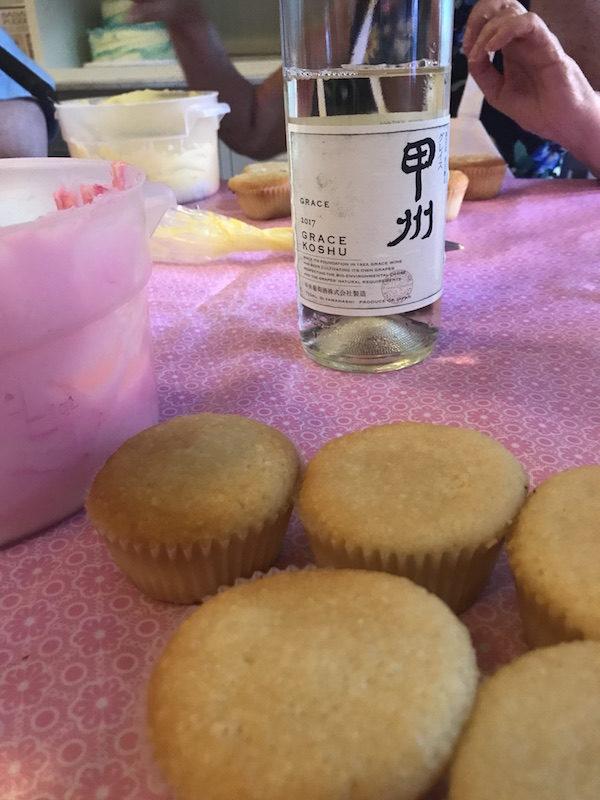 After we finished with the lettering exercise, we poured ourselves some congratulatory wine, and reviewed the final product.
Mine was pretty comical. Then, the instructor did a demo of how to frost the cupcakes. She had to do it a few times because each time people would "oo and ah" at how pretty she made those swirls. There were a few people, including my friend, who wanted the instructor to frost her cupcakes! My friend was lucky, and the instructor did one for her.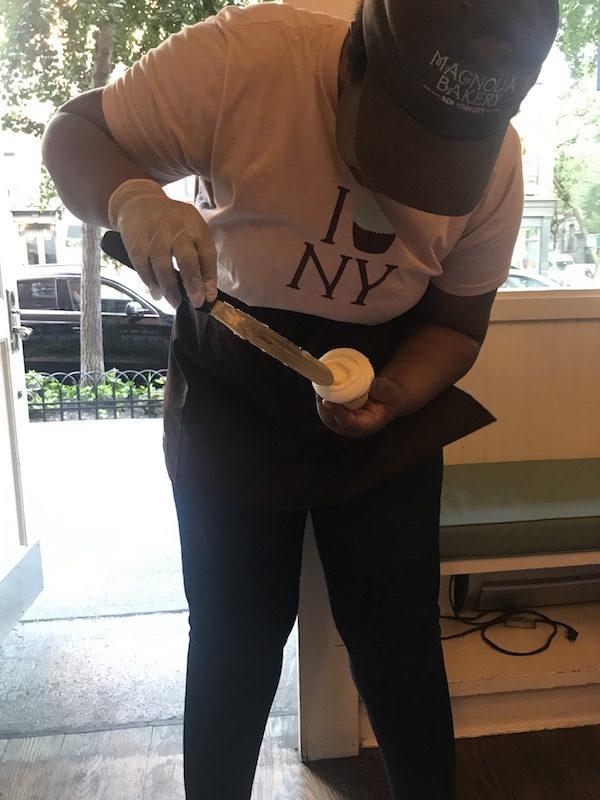 Advertisement
By the time we arrived to the frosting of the cupcakes, we had almost finished the wine bottles, so we all had a good laugh about how hard it was to make that perfect swirl. Most of our attention became focused on when we got to eat the final product.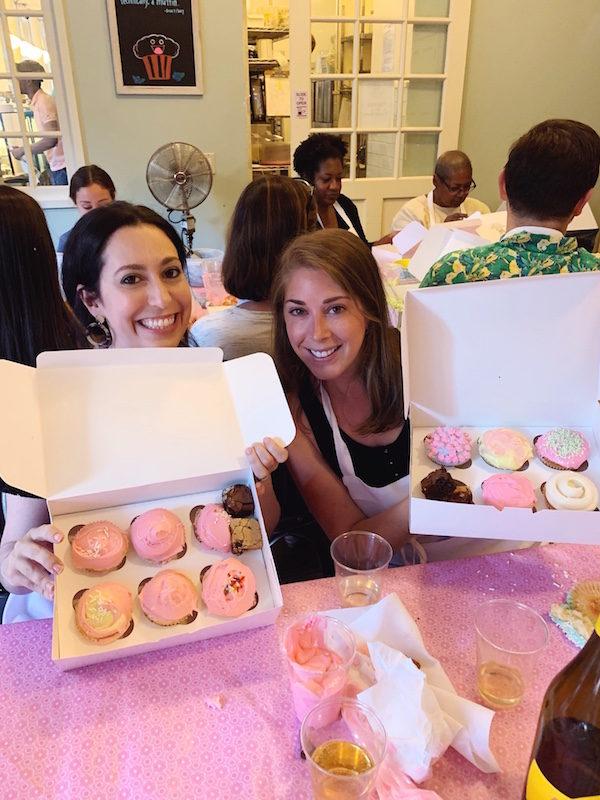 Once all six cupcakes had frosting, it was time to top them off with as many sprinkles our hearts desired.
With the cupcake class completed, we headed to the front of the room where they were expertly boxed and bagged by our instructor.  The huge bonus is that not only do you get to take home the cupcakes, but also an at-home starter icing kit, complete with extra sprinkles.
I had a blast, and was glad my friend found this gem.
If you are looking for a great night out with friends, a date, or even solo (there were plenty of people there on their own), check out the BYOB: Classic Cupcakes and Wine class. There are other classes as well.
The next BYOB: Classic Cupcakes and Wine class is on Wednesday, October 30th from 6-7:30pm. Book here!
You can find the full schedule here.

Indulge Your Sweet Tooth Further:
Join the Upper West Side newsletter for more cool events!