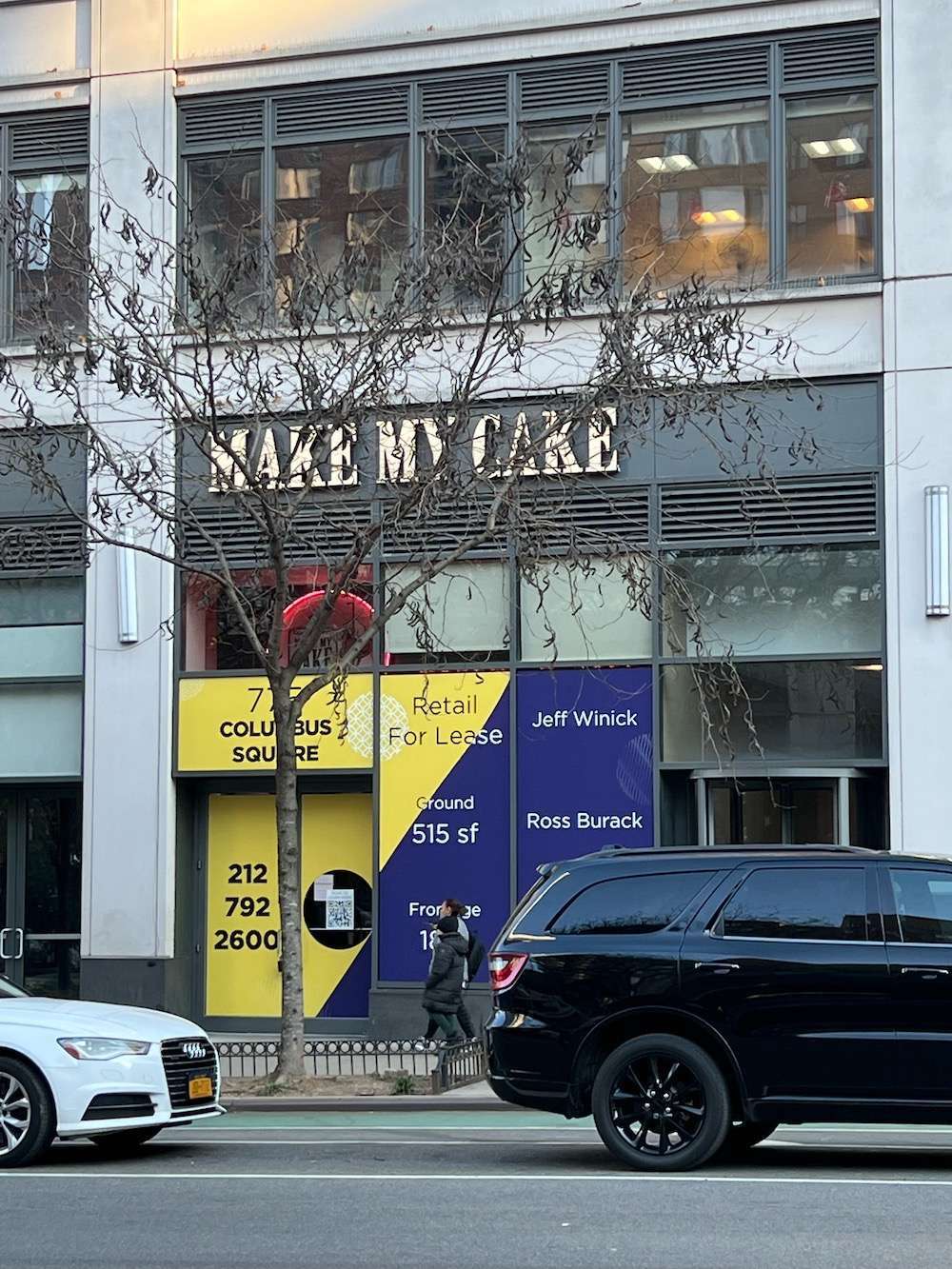 Make My Cake, a Harlem-based bakery which expanded to the Upper West Side in 2018, has shut its doors. (Thanks to Amelia Gewirtz for the tip and photo.) The retail space at 775 Columbus Avenue, between 97th and 98th streets, is now available for lease.

Advertisement



Make My Cake can still be found at its two locations in Harlem: 121 St. Nicholas Avenue at 116th Street and 2380 Adam Clayton Powell Boulevard at 139th Street.
The bakery's confections are inspired both by southern cooking and soulful Harlem recipes, with popular options including its red velvet cake and sweet potato cheesecake. Make My Cake also bakes cookies, cupcakes, pies and pastries.
This is the latest in a string of changes within the Columbus Square complex.
The previous tenant at 775 Columbus Avenue was Crumbs Bake Shop, an Upper West Side original (2003) which recently announced a come back after closing its last location in 2016. "Keeping up with the habits of today's consumers, CRUMBS cupcakes and their new cookie jar line will ship directly to doorsteps nationwide through the company's website, with same day delivery available where the CRUMBS story began in NYC through UberEats, GrubHub, Doordash, Seamless and Postmates through a partnership with REEF Kitchens," reads an early November press release.