Mama's Too is continuing to drop a variety of sweet sammies on the NYC food scene.

The beloved square-pizza joint may have first put the world at a standstill with its insane meatball parm.
More recently, they partnered with Jacob's Pickles to combine the comfort food lord's juicy fried chicken with their fluffy and wonderful focaccia bread.
Now, another all-star collaboration is in the works.
Mama's Too and Shake Shack have partnered to bring us a sandwich "featuring an 'Nduja tomato sauce, stracciatella, fried garlic chips, dandelion greens (and) a double of @shakeshack's iconic smashburger patties, all on our housemade focaccia bread."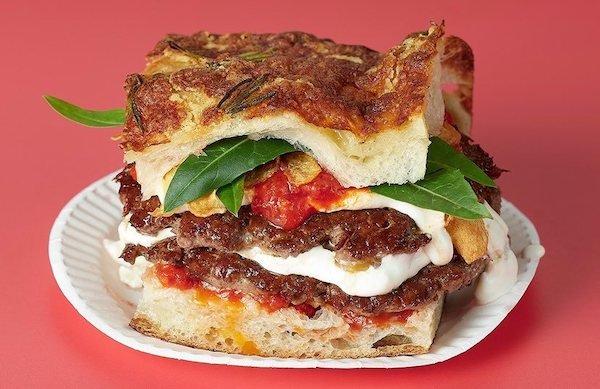 The only catch is that this time, you'll need to head to Midtown East to get yourself one of these bad boys. It's being offered on Thursday at the Madison Square Park Shake Shack, starting at 11am and available on the Shake Shack APP. Follow @mamas_too for updates.
Advertisement