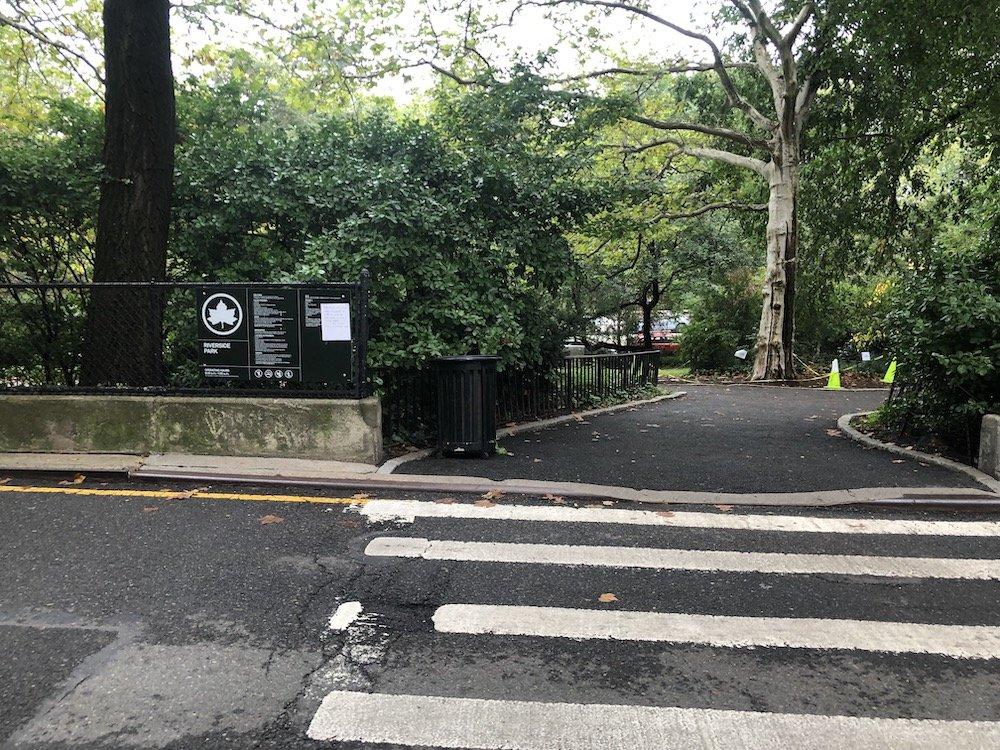 Upper West Sider Chris Anderson was attacked by a swarm of wasps while walking his dog Jack in Riverside Park last Saturday. The aerial assault took place at West 101st Street near Riverside Drive.

Advertisement



Anderson, a nearby resident and regular Riverside Park walker, told us he suffered ten stings from the incident. His wife Joanna came back to the site later to post warning signs around the area.
Before Anderson's incident, volunteers from the Riverside Park Conservancy had placed yellow cones and tape around a large tree in the area, along with a "Caution: WASPS" sign.
But Anderson tells us his stingy encounter occurred roughly 10 or 15 yards away from the sign, and warns fellow park goers to be careful because there are wasps all around this area.
Advertisement



Anderson's wife Joanna has posted several signs along the trail and its entrances that read "Beware of the bees/wasps at 101st and Riverside. They are in the whole area, not just the part that is taped off."
Anderson had on-and-off headaches for several days following the attack, but he's back to feeling normal now.
When asked if Jack was stung, Anderson said "We think he was because my son found a dead bee or dead hornet inside his mouth when we got back. Then when we were walking back [home], there were some that I brushed off his coat that were still kind of on him. But his coat and fur are pretty thick, I don't think they were able to get through that."
ILTUWS called the Riverside Park Conservancy on September 7 to see if there was a plan in place to remove the wasps along Riverside Drive. We mentioned the bee attack during our call and were told the Conservancy was logging the incident for action. They also suggested calling 311 to help expedite the problem.