Fed up with impersonal app-based services or concerned your beloved animals aren't receiving proper care when you're not there? These are common gripes for many pet owners, specifically in New York City, and Manhattan Meow – which is batting a thousand in the online review department – is officially here to give possessive pet parents a better experience.

The female-owned business was founded by Ceylan Yazar, who after spending years working in finance decided to pursue her passion of working with animals (especially cats).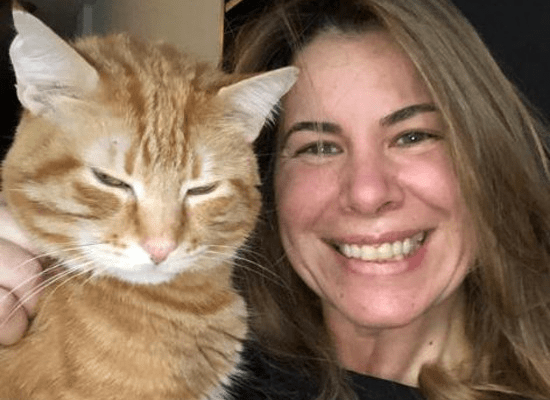 Understanding the need for daily companionship and a personalized approach when it comes to looking after fur babies, Yazar rounded up a tight team of thoroughly vetted pet sitters (read about them here), all of whom are insured experts and true animal lovers. Prior to booking, there's a complimentary meet-and-greet option if you want to connect with a sitter ahead of time.
Manhattan Meow offers its customers a whole host of services:
30 minute drop-in visits — though most popular for cat owners, any pet can benefit from these helpful visits, where sitters will provide wet or dry food depending on preference, distribute fresh water, clean litter boxes or accidents and (of course) play and cuddle with your fur baby. All sitters are qualified to administer oral medications, with some qualified to administer injections if necessary. Rates start at $30 per visit.
Pet boarding — Home away from home! As mentioned, all sitters available to book through Manhattan Meow are devoted dog or cat lovers who are willing to welcome your pets into their spaces while you travel.
Daycare — If you're looking for a daytime companion for your pet, there are daycare services offered between 8 a.m. and 6 p.m. (with flexibility, depending on your schedule!). Your sitter will provide ample photos and video content throughout the day.
House sitting — Treat your fur baby to a supervised staycation! If you don't want to interrupt your pet's routine, in-home overnight service is available from approximately 7 p.m. to 7 a.m.
Dog walking — While there are plenty of easy ways to book a dog walking session in 2023, Manhattan Meow's are personal — your pup will enjoy individual attention throughout!
Manhattan Meow has perfect reviews, meaning all 136 people who reviewed them on Google gave them 5 stars. Same with the six people who reviewed them on Yelp (though only 2 of those reviews are displayed).
"Ceylan and her team at Manhattan Meow are absolutely lovely to work with! She is professional [and] responsive when I message with her, but most of all, it is VERY apparent how much they all love and care about the animals they watch. I can't describe how much I value the peace of mind they give me every time I work with them!"


"I have used MM three times over the past year and cannot recommend them enough. They are responsive, caring, and share regular updates. They made me feel so comfortable leaving my Senior cat and foster kittens while I was away."

Manhattan Meow is running a special promo — book five 30-minute sessions and you'll receive the first for free. To redeem, make your booking via phone (Manhattan Meow can be reached at 917-728-2988) and use promo code I LOVE UWS.