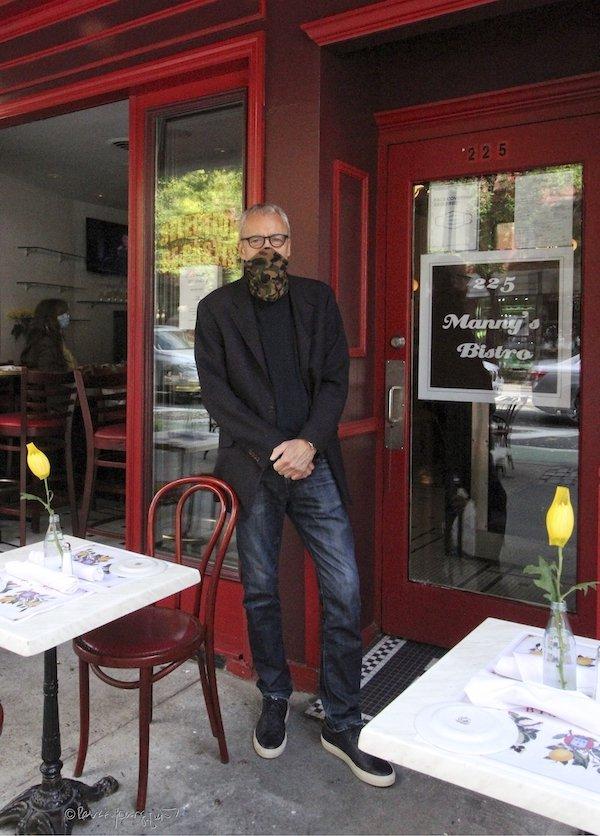 Manuel (Manny) Colon recently opened his new restaurant, Manny's Bistro at 225 Columbus Avenue, between 70th and 71st Streets. This space was formerly occupied by the popular eatery Bistro Cassis, a restaurant he managed from 1995 until it closed this past May.

Advertisement
Manny graciously spent some time to tell me about the new restaurant. He first and foremost wanted to express his gratitude for his sister Deborah, his longtime customers and to Community Board 7. Moreover, he wants people to know of his deep appreciation for his chef, staff and his long time assistant, William, who can be seen with Manny in the image below wearing a tie designed in Manny's signature oxblood color.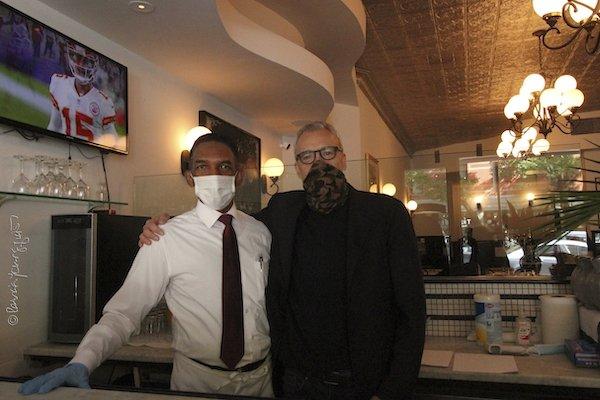 A new outdoor awning, set to be installed soon, will be in this same oxblood color.
A portion of the interior of Manny's Bistro also featured oxblood cushions. When he spoke about the ambiance, Manny was excited to announce "This is my living room, a place where people come to share stories."
The "living room" reflects his profound attention to detail and his pride in quality. Table tops within the space are made from the highest grade of marble.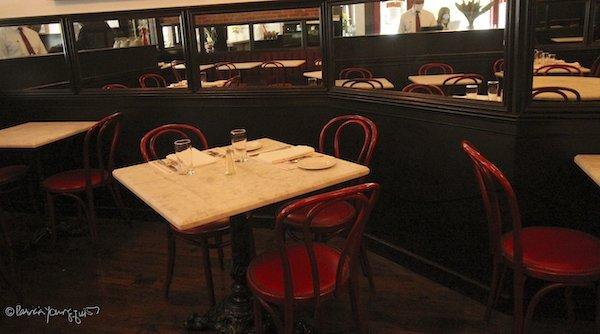 As for wall decor, Manny will be putting up more but is pleased to have included pieces people have given him. He admitted that when he managed Bistro Cassis, he was not given license to select wall art. However, now that he's the owner, he is thrilled to be making the choices.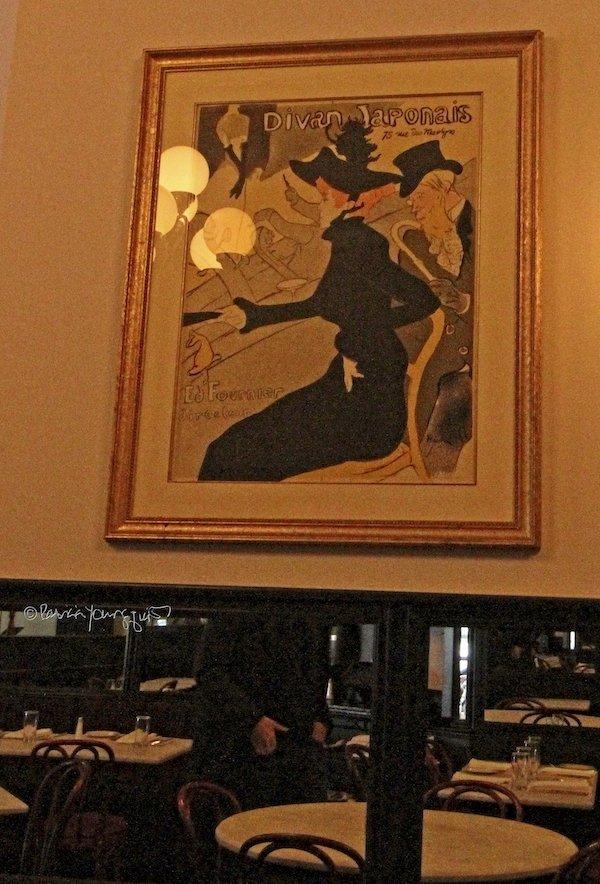 The menu at Manny's Bistro will include some of the items Bistro Cassis served, as evidenced in the menus hand drawn by Manny.
As with the decor, Manny is excited to have the full say in choosing the best and freshest food.
As of now, Manny's Bistro does not have a liquor license, though he has applied for one.

Advertisement
Additionally, due to COVID-safety restrictions, he will be serving less people too. The imposed 25% capacity on indoor dining amounts to 18 people, so under these circumstances plexiglass will not be separating tables as there is enough space to dine at a safe social distance. Special fans and other safety protocols are also in place.
Be that as it may, the upbeat Manny is happy to say the place will be "better than ever" and his loyal team of workers will remain with him.
Manny's Bistro will be open everyday and will offer brunch on weekends.
Quite a number of people (probably an understatement) are thrilled that Manny is able to do any of this. During our talk, a number of people stopped by to wish him well and express their admiration for his inspiring perseverance and kind heart — which is a fairly new organ for him, as he had the heart that he was born with replaced in February of 2019.
In a late 2019 interview with ABC, Manny stated that he "always had a big heart, literally my enlarged heart … now it's a regular size, but it's still big and warm."
Upper West Siders are fortunate to have him in our midst and are looking forward to spending time in his "living room" or in his outdoor cafe.