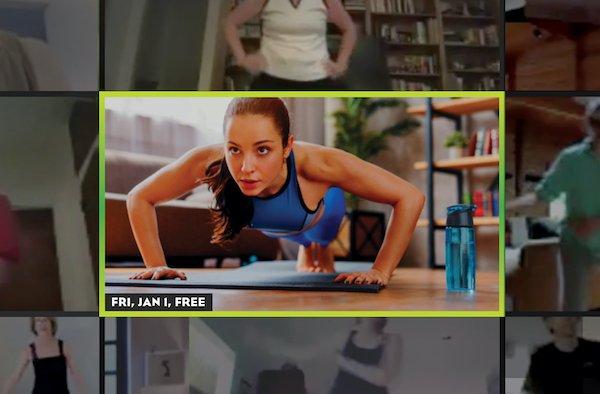 This year's entirely virtual (and completely free) event will begin with a keynote by NYU professor Wendy A. Suzuki, Ph.D., "Exercise, Mental Health, and the Brain."
Keep your workout fresh by trying one of their safe, high-intensity cardio interval workouts with the JCC's health club instructors.
Rev up your metabolism with Sculpt + Align, Exercise with Ease, Fall Stop … Move Strong, and Nia.
Improve your posture and eliminate pain and fatigue with mind + body workouts like yoga, Feldenkrais, Alexander Technique, or Tai Chi.
Learn how to Zentangle, create a digital vision board, and find out the impact of nutrition on your skin.
They'll close the day with a discussion with Dani Menkin, director of Aulcie, a film about Aulcie Perry, who became one of Israel's biggest basketball stars.
Friday, January 1 from 10am-4pm (FREE)
For more information, visit mmjccm.org/newyearsday
MEMBERSHIP BONUS*: Join the JCC as a Health Club member on or before Jan 1 and receive $200 off. Join as a Pool member by Jan 31 and receive $100 off the cost of membership. (*Restrictions apply. Membership deferral options available – join now, start later!)
Email membership@mmjccm.org or call 646.505.4414 for more info.