There are so many stories these days of openings and closings of our beloved shops on the Upper West Side, but some of our wonderful small shop keepers persevere in order to hold on to their dreams and to serve our community by keeping a "small town" ambiance in our neighborhood.

Maya Schaper is one of those people. She is one of three sisters born in Yugoslavia but grew up in Italy, and is a familiar face on the UWS, for she has raised her two now mature adult sons here.
Quite a number of years ago when one of her sons fell into hard times (all is now well with him), Maya was also instrumental in raising his three female daughters (her grandchildren), who quickly became much loved by anyone fortunate enough to meet them and have gone on to be married and start their own families.

During this time period of raising children and grandchildren, Maya maintained brick and mortar stores in NYC, predominately on the UWS.
From 1994 through December of 2009, Maya was the sole proprietor of a shop known as Maya Schaper Cheese and Antiques, which was located at 106 West 69th Street (where a dry cleaners now stands).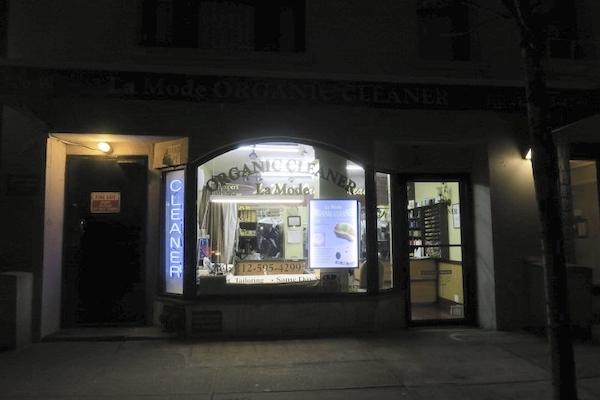 Before having her shop at 106 West 69th — from 1974 through 1986 — Maya maintained a shop of the same name on the southeast corner of 71st and Columbus Avenue.
Currently that is a location for a Juice Press Store. Prior to the Juice Press being situated here, the location was "home" to a lingerie shop known as Brief Encounters, operated by a woman named Phyllis.
Unlike most shopkeepers who leave because of a rent increase, Phyllis simply retired saying her landlord offered her a new lease with no increase but she was just ready to move on to other interests.
As for Maya's shop at 106 West 69th, cheeses and specialty foods were at the front counter. Furniture, small silver and other collectibles, in addition to framed art plus movie posters lined the rest of the shop.
Maya's findings and shop have been appreciated by many passers including actress Vanessa Redgrave whose dearly departed daughter (Natasha Richardson), had an apartment in close proximity to Maya's store.
In the 2000s after she broke her arm, I worked with Maya for a brief time and I have some of of her antiques in my studio apartment (on the UWS) as well as in my garden.
Her fireplace fixture became a holder for one of my terra cotta boxes which housed my Estella Rijnveld tulip variety.
When these flowers no longer bloomed, I swamped them out by placing a fiberglass planter that was home to my climbing roses inside Maya's fireplace fixture, then moved it alongside a marble table with a pedestal which was also from her.
My flora seems to thrive when among Maya's objects!
The interior of my apartment contains a number of her various antiques and decorations; such as a wire bushel basket which holds gourds (as well as miniature pumpkins) during the fall and holds ornamental balls during the holiday season.
In the latter of my bushel basket images, I've affixed numbered arrows indicating her antiques which are re-purposed to be wall "decorations;" such as a pulley (labeled 2) and an old fashion cheese slicer (labeled 3).
On another note: At one time, I was publishing posts discussing various artist's figurines, so Maya's "decorations" served as a great backdrop for me to showcase their work.
For example, Maya's old fashioned wooden cabbage slicer not only adds ambiance to my kitchen when used as a "stand alone" for wall decor — especially when placed above an antique cranberry picker — it made a great setting for showcasing one of the artist's figurines.
The same holds true for Maya's benches that I attached to my wall to use as shelving which provided a means of showcasing décor items that I also described for various artisans. They also give me the space to have Maya's oil lamp (indicated by the number one affixed to the photo) and for her wooden flatware box (indicated by the number two affixed to the photo) which I use to showcase books.
By the way, my intent in including photographs of objects I have from Maya, is not to show how I have decorated my home or garden, but rather to share with you her unique finds, for she is very proud of them — as she should be!
I know firsthand how Maya feels about her discoveries because she has been a guest in my home on a number of occasions and vice versa.
I feel that her unique eye is an indication of Maya seeing the potential in many a found object.
Schaper's shop — or rather Maya herself — also caught the attention of the late newscaster Peter Jennings who once lived in a luxury building (101 CPW), a few blocks away from her shop.
When Maya heard my story of Peter Jennings's offer to carry my heavy bag, she recalled an occasion when she was fumbling with her keys to open the shop's security gate when he happened to pass by and stopped to ask if she needed his help.

Maya's shop also caught the attention of the location manager Randy Sokol Sweeney, for the film
You've Got Mail.
According to an article in the New York Post, Sweeney confesses Nora Ephron, the film's director, was endeared by Maya's shop too and insisted on using it as a location for the fictional book store, The Shop Around the Corner.
Unfortunately, in spite of the notoriety Maya's shop received after being featured in Ephron's movie, Maya still struggled to maintain her store and rented out the back portion to Lara Kornbluh, sole proprietor of Icon Style.
In spite of the revenue from Kornbluh and from the many Upper West Siders who loved her place, Maya regretfully gave it up due to rent issues.
At the time her rent was "around $11,000 a month".
When Maya gave up her shop, Kornbluh was ultimately able to open up her own place at 104 West 70th Street (former home to Goodrich Pharmacy).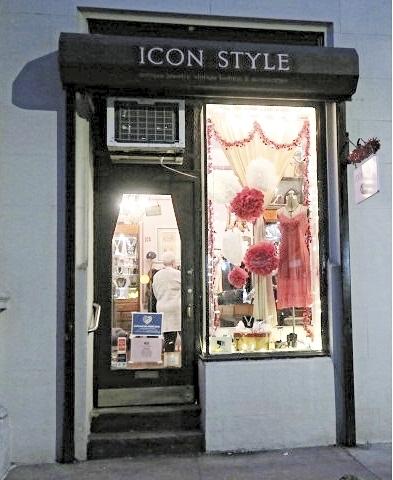 Meanwhile, Maya opened up another shop and called it The Westside Cheese Company, which was located at 228-A Columbus Avenue, where Wireless Solutions, a cell phone repair shop now stands.
For those who didn't know Maya, The Westside Cheese Company may have seemed like a strange name for an antique shop, but for those fortunate enough to know her, the store's name was very apropos because the name Maya Schaper, the location of Manhattan's Westside and the food known as cheese, went hand in hand.
Once again due to high rents, Maya was only able to maintain The Westside Cheese Company for a brief time — not even long enough to get photographs of the place. She did all she could to keep it and her one of her store's neighbors, Vivianne Tvilling, pitched in to help her.
For years upon years, Tvilling rented a space (228 Columbus Avenue) which was alongside Maya's then new locale and she was the sole proprietor of a boutique named äskling.
Just as Maya had offered Kornbluh space in her shop, Tvilling helped Maya by hosting an event in äskling's small quarters, where she served wine and appetizers, and invited her clients and encouraged them to buy Schaper's remaining inventory of antiques, which Tvilling allowed to be displayed in äskling's small quarters as seen in the next photo which was given to me by Vivianne Tvilling.
Fast (or not so fast) forward, come this October 2020, it will be ten years since Tvilling held that event for Maya and it will be ten years since Maya has had a brick and mortar place.
Tvilling has returned to her home country (in Europe) and her shop has been home to many pop up stores but now is home to a lovely woman named Kee, whose store was featured on iLovetheUpperWestside.com (this past October).
I am fortunate enough to have met Kee when she owned a shop in Soho! I'm thrilled to know she still makes her Black Sesame truffles!
In terms of Maya, fortunately for her, NYC's Upper West Side venue known as The Grand Bazaar has given her the opportunity to continue to sell her smaller antiques and decorations, which is fortunate for UWS-ers too. 
The Grand Bazaar NYC (known as The Green Flea in bygone years) is located at 100 West 77th Street and is an indoor/outdoor market which is open year-round every Sunday from 10 am to 5:30 pm; no matter the season or the weather.
Their venue is "home" for up to 200 curated vendors including local artists, designers, craft-makers, and independent vintage and antique dealers; selling a mix of one-of-a-kind merchandize, collectible items, and handmade "products."
Since many of these vendors don't have websites or sell online, this is the only place to find their unique goods.
For a number of years now, Maya Schaper Antiques and Decorations (as she now calls her business) has been selling her unique items from that space, specifically at the T6 location.
Upper West Siders are among the many who are delighted to be able to have an opportunity to still go to Maya for antiques and decorations.
On February 18th, 2020, Maya will be celebrating her birthday, and for those of you who have benefited from her being a figure in our 'hood, I encourage you to pop by her T6 location at The Grand Bazaar and extend your good wishes.
Enclosed photos courtesy of Maya Schaper.