"I was so lucky to visit Dr. Jeremy Peyser to have a root canal done by him." – a person who now loves root canals.


"He knows what he is doing; this was my least painful numbing experience ever and he saved me a tooth." – a person with at least one tooth.

The endless quest for the perfect dentist is a quintessential gripe of many New Yorkers — but sometimes, the most pleasant experience is right around the corner (on West End Avenue, to be exact).

Simply put, Dr. Jeremy Peyser, DMD is one of the good guys. Getting dental work done is rarely a walk in the park, but after over 25 years of operating his practice, Peyser truly knows the drill (in some cases, quite literally). Whether you're looking for a standard exam, cleaning, aesthetic dentistry, veneers, night guards, crowns or fillings, the UPenn Dental School graduate has established quite the reputation on the UWS. His office, located at 150 West End Avenue in Lincoln Towers, is laser-focused on exceptional care and making sure all clients leave with stunning smiles.
Rarely do reviewers decide to rave about medical procedures, but they make an exception for Peyser. If you briefly scan his feedback, you'll see a few words pop up countless times: Friendly, professional, caring and efficient. One satisfied patron perhaps sums it up best, stating, "He is the kind of dentist I wish every dentist could be." With attention to detail, a plethora of information available and unique touches like a customized playlist to help you relax, Peyser and his team go the extra mile. Hey, they don't call him the "Root Canal Baller" for nothing!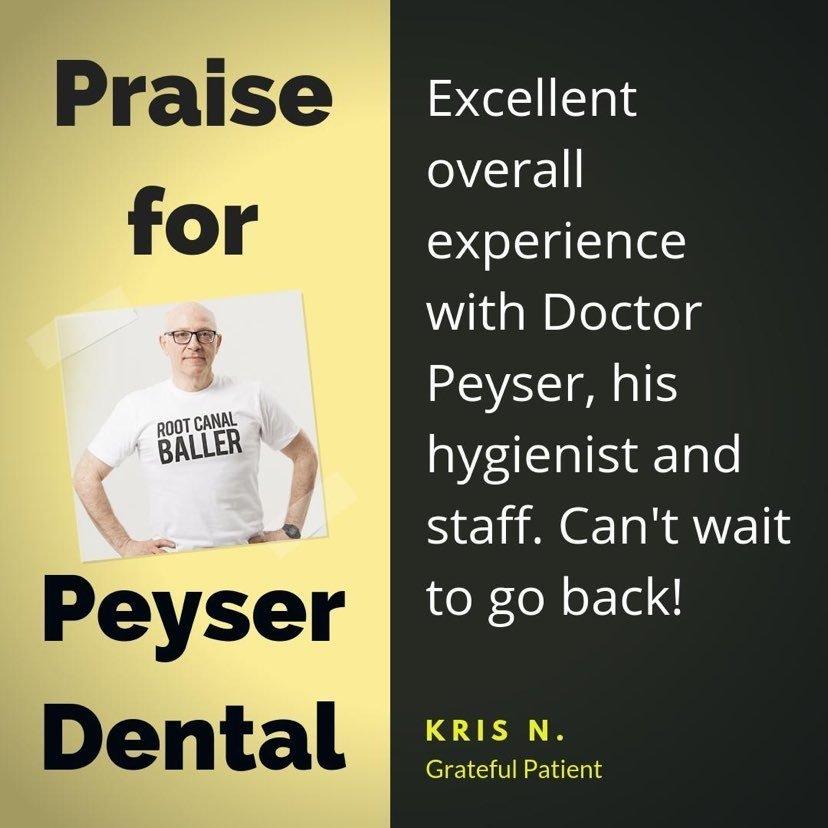 In 2023 — and especially amidst the hustle and bustle of Manhattan — people often make key decisions based solely on convenience. Case in point: the slew of ultra-trendy dental startups that have seemingly popped up on every corner. While it may be tempting to go where the fluorescent neon signs are blaring, Peyser provides an excellent alternative: tradition and quality. Customized care isn't the norm at many practices these days, but based on ecstatic customer testimonials, it's clear he delivers.
As noted earlier, services range the gamut from basic exams (including X-rays) to Invisalign fittings. In terms of insurance, the practice participates in some PPO plans and also has a fee-for-service option available.
Head over to Peyser's site for the scoop, and call 212-769-0866 for an appointment (use code IlovetheUWS for a  free consultation for esthetic treatment and Invisalign).