If you've ever been to a psychologist (or psychiatrist or therapist) just to find yourself awkwardly reaching for something to say while the therapist intensely stares you down, you might want to give Behr Psychology a try. We recently had the chance to sit down and speak with Dr. Jessica January Behr, Psy.D., an Upper West Side psychologist with 100% 5-star reviews on ZocDoc and a pleasant disposition (like a "real person").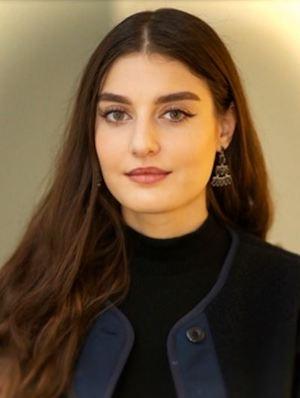 For anyone who's considered seeking the help of a psychologist, Dr. Behr gave us some great insight and answers to questions you might have.
Adjusting to the pandemic has been hard for me, but I realize it's been hard for everyone. What should determine whether professional help is really necessary? 
The pandemic certainly has had its challenges for everyone in different ways. Many of us minimize the amount of stress or disruption it has created in our lives because we feel that since it affects everyone, we don't have a right to complain or to be in distress. It can be hard to know when our level of distress warrants professional help.
I would say there are two indications that your level of distress could be benefited from speaking to a mental health professional. For one, if you find that your distress is preventing you from successfully engaging in your everyday tasks, it may be time to reach out to a professional.  Whether its low motivation, high emotionality or you can't place your finger on it – but something doesn't feel quite right, talking with a professional can help to bring clarity to your experience, identify the issues and work towards solutions.
The second indication that professional help is warranted is if you're feeling that you need more support than your current support system can provide. We are all working from home, juggling being partners, friends, parents, employees, citizens and everything else. Sometimes our loved ones are stretched thin as well, and don't have the emotional resources to spare to support us through our most challenging times. If you're feeling alone or are unable to get your emotional needs met through the people closest to you in your life, it may be worthwhile to speak to a professional. In therapy we can help to equip you with greater coping strategies to support yourself, while also providing a safe place to speak that's all your own.  The therapy room may be the only place during this pandemic, where the conversation can be totally about you – without you having to worry about how your distress is affecting others.
I've been to a few therapists and never saw results. Why should I try again? 
I hear this very often that people have sought out therapy in the past and were left feeling unheard, judged or unhelped. This is a shame because therapy can be both an incredible tool for growth and an opportunity to build a strong and supportive relationship centered around health. But that's if you find the right therapist, and the right fit.
It's important to remember that when you're looking for a therapist, you are hiring them. The most important aspect of therapy is that you feel comfortable and safe.  If you don't, you should keep looking. Just like any other field, there are amazing therapists and less amazing ones. At our practice, it is our mission to provide an environment that is comfortable, safe and relatable. Too many people have gone to therapy just to sit uncomfortably in silence not knowing what to say. Our clinicians are personable, real people who build a relationship with you and provide you with real feedback. When a therapeutic relationship is strong, real results are possible.
How long does it take for most people to see results? 
This is a difficult question to answer because everyone's situation is so nuanced and different.  However, our understanding at Behr Psychology is that people seek therapy to deal with real problems that they are experiencing right now. We therefore provide you with real feedback to work on those real problems.  We approach therapy in a two-pronged way that emphasizes: 1) Giving you the tools to cope with your current concerns and 2) Understanding how these problems and patterns emerged, where they come from and how to modulate the power they have over your thoughts, behaviors and emotions. With that being said, results are also dependent on the energy and effort you put into your treatment. Many motivated clients find that they begin to build awareness and feel more empowered and in control within a few sessions. The truth is, real lasting growth does take time, however. It takes our whole lives to get us where we are, so it does take more than a few sessions to thoroughly address your concerns and goals.
I've never been to a psychologist. What exactly does a session consist of? How long do sessions last? 
Starting therapy can be intimidating and daunting! We understand that well and do our best to make the process comfortable for all new patients. When you first reach out for therapy we schedule a free 10 minute phone consultation to determine if we would be a good fit. From there we fill out some standard paperwork and schedule a first appointment. Individual therapy sessions are 45 minutes long, usually once per week. Right now our sessions are being held over video or phone due to coronavirus, but the format is basically the same. In your first session, we will ask what brings you to therapy and what you are hoping to work on. At the start of treatment especially, we will ask you questions to get a better understanding of the challenges you face and your treatment goals. Over the course of treatment, client and therapist become more comfortable working together and new goals are developed as insights are built. Your therapist provides you with feedback and place to reflect on your experiences.
As for couples therapy, the format is relatively similar, though sessions are 60 minutes long and both you and your partner are present for the session. We will open it up to you to share what brings you to treatment and then begin to work together on your goals. Both partners have equal opportunity to communicate and share and your therapist will provide feedback and guidance throughout. In either case, you can really view therapy session as an ongoing conversation that is uniquely centered around you your needs.
Do you prescribe medicine? 
This is a great question. There are so many different degrees various mental health professionals hold that allow them to perform different functions. At our practice, we are a team of Psychologists and Social Workers who provide psychotherapy services and psychological testing and assessment. We do not prescribe medication, but instead work through psychological issues via therapy. Often therapy is sufficient in reducing a client's symptoms and improving their quality of life. If a client is interested in medication options, we do have partnerships with local Psychiatrists (medical doctors) who can prescribe medications and collaborate with your therapist to bring you the best treatment and results.
Does therapy work for some people and not others? 
Simply put, therapy is the act of self-reflection in the presence of a professional trained to guide your thinking and understanding of your emotions. I personally believe that everyone can benefit from therapy if they are motivated and open to self-exploration. When therapy "works" a client builds insight into their thoughts, emotions and patterns and is able to utilize this insight to improve their quality of life. For that reason, anyone with the ability to build insight can find positive results through therapy.
I have my first session coming up soon, and I'm not sure what to say. Do I need to prepare anything? 
I get this question a lot from new patients unsure of what to expect from therapy. There really is no need to prepare for your first session, or any session. The beauty of therapy is that it's a place where you can be truly authentic. We will ask you to share more about what brings you to therapy and there are no wrong answers. In sessions, you can laugh, cry, be angry, shy, confused or even silent. There is no right or wrong way to be in therapy. Your treatment starts where you are, wherever that is with no judgment and no expectations.
Dr. Behr and her colleagues provide services for a wide variety of needs including anxiety and depression, adjusting to the pandemic, relationship and dating issues, cultural and religious concerns and many more. You can visit behrpsychology.com for a more exhaustive list of services offered.  Individual therapy and couples therapy appointments are available now.
Dr. Behr and her colleagues use a unique combination of psychotherapeutic tools from psychodynamic therapy, CBT (cognitive-behavioral therapy), ACT (acceptance-commitment therapy), DBT (dialectical-behavior therapy) and mindfulness. Dr. Behr earned her Doctoral Degree in Clinical Psychology at Pace University's School-Clinical Psychology Program. She and her colleagues are  licensed to work with adults, adolescents and children.
"One of the most thoughtful and professional therapists that I've gone to. She listens carefully and patiently to what you have in mind without presuming anything about your problems and who you are; something that has really annoyed me in my previous experiences with therapists in general."
"Dr. Behr is the absolute best. Brilliant and responsive, her knowledge base and ability to point out things you can't see through the things you say and the way you say them is phenomenal. My time with her has been invaluable, especially during the pandemic."
"I have been rebirthed by the work I'm currently doing with Dr. Behr. She is gentle, kind, always reassuring with the right words or suggestions. She has been a phone call away during times of my distress, a "cheerleader" for my personal and professional development, and reassuring when I doubt myself. She is quick to remind me "you are doing the work, Im just helping you find what you already have within yourself". But, without her guidance my journey would be alot more daunting. I walked into her office broken, sad and jaded, today I am healing, hopeful and most importantly happy!!"
While sessions are currently virtual, in-person appointments may be coming in the nearby future (location is TBD but she plans to be on the UWS).
For a free phone consultation, contact Dr. Behr!
(646) 776 3649
info@behrpsychology.com
www.behrpsychology.com