The team from Mermaid Inn, located at 570 Amsterdam Avenue between 87th and 88th Streets, has opened a new chicken delivery spot right next door.

Mermaid Bird is now open at 568 Amsterdam Ave (also home to Pizzeria Sirenatta, from the same owners).
"This new pick-up and delivery-focused concept is the latest by the successful team from The Mermaid Inn. Corporate Chef Michael Cressotti has developed a comfort food menu celebrating the whole darn bird, whether it be crispy fried, grilled, or roasted. Order a signature roasted marinated chicken, a hearty salad or family platters for game day delivered right to your door."

The menu includes wings, tenders, roasted chicken, fried and grilled chicken sandwiches, and six sauces to choose from. They've also got Dr. Brown's Root Beer, Cream Soda and Black Cherry sodas and limited beer and wine options.
Some comforting sides include mac & cheese, cornbread and waffle fries.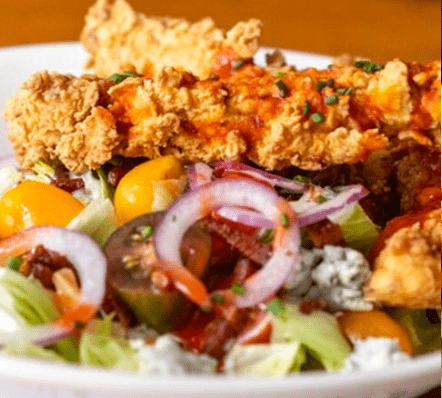 Mermaid Bird is currently open Monday – Friday from 4:30-9pm and Saturday – Sunday from 12-9pm. Learn more at mermaidbird.com.
MORE: New + Opening Soon