Long lines at Trader Joe's are nothing new. But when the pandemic began, they became much longer. Beginning in April, a group of Upper West Siders who live near the Trader Joe's at 670 Columbus Avenue (between 92nd and 93rd Streets) noticed that the line was moving much more slowly than it had before.

Here's a video they posted of the Trader Joe's line extending down their residential street:
View this post on Instagram
They also noticed that people seemed to be getting restless and overly talkative. They began to overhear a lot of personal conversations from their apartments. So they decided to chime in on these conversations … in the form of written replies on large signs and pieces of paper which they started hanging from their windows. And they began broadcasting these replies on Instagram, which would soon become a NY Times story.
Advertisement
Here are just a few of the replies we've enjoyed the most: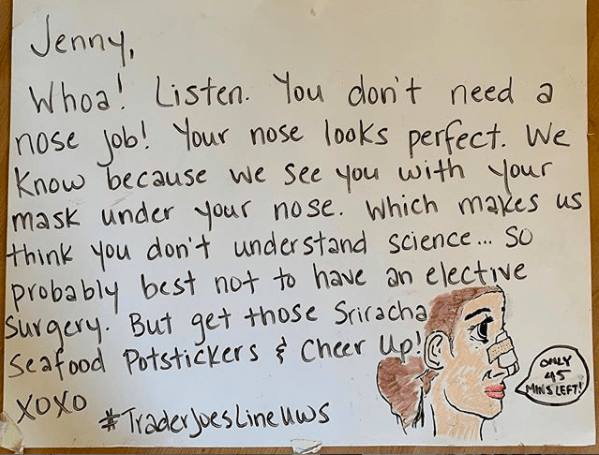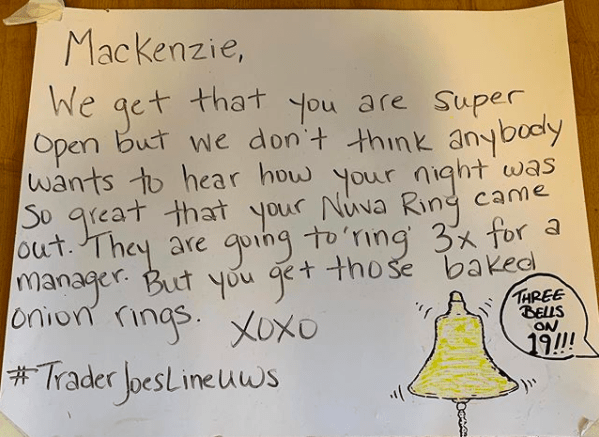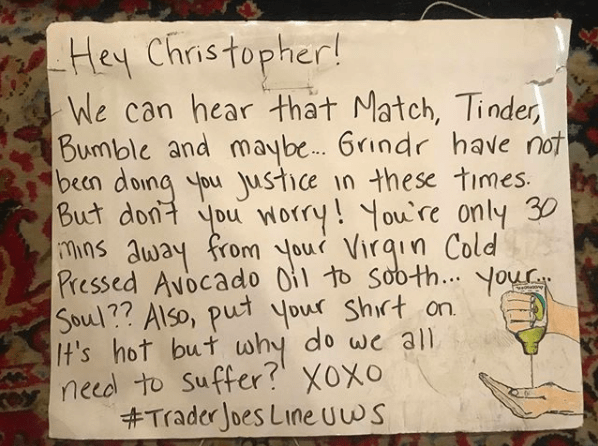 Advertisement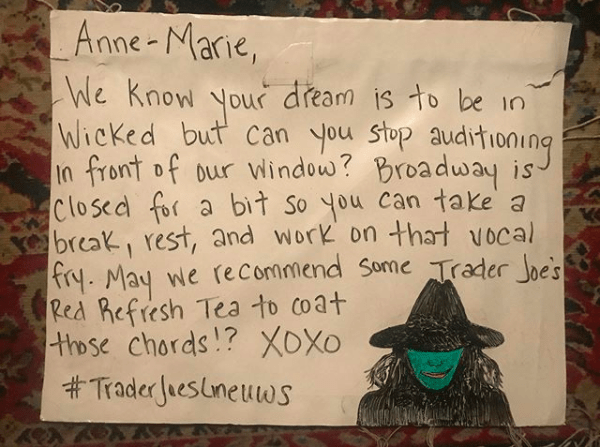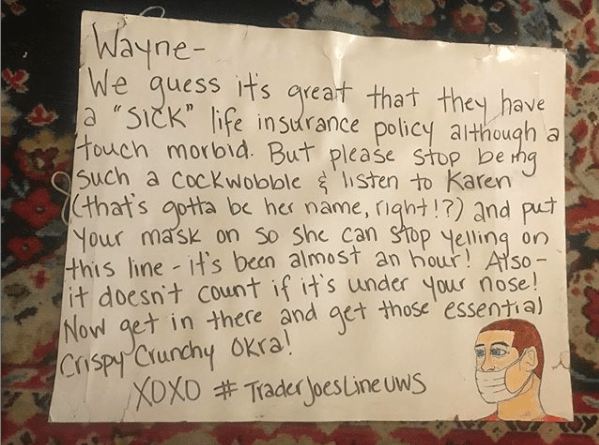 Jill is cool, though.
See more @traderjoeslineuws.