Miznon North has been upgraded into a full service, sit down restaurant with a new menu, full wine and liquor list, and a renovated interior. They're also now offering a weekend brunch with cocktails including a tequila spritz and bloody mary.

It's still the place to go for pita and their popular cauliflower, but everything else has changed.
The owners recently realized that a casual fine dining establishment was a better fit for the UWS, so they decided to adapt and make these changes.

Advertisement
Inspiration also came from an
Eyal Shani
restaurant in Israel called
North Abraxas
, which is where the "North" in
Miznon
North comes from. Many items on the menu are signature dishes there and the new design and theme are all borrowed from Tel Aviv.
On to the food.  I went to sample some items yesterday, starting with an insanely fresh and delicious sourdough bread with a sour cream based dip. This bread gets made fresh every morning. Expect to see sourdough in many forms.
I also got to enjoy this lamb kebab with a Mediterranean salad on za'atar focaccia (also super fresh!).
And this orez humus (jasmine rice topped with melting chic peas, tomatoes and olive oil).
In addition to the new food and drink options, the interior now sports hardwood floors and decor throughout.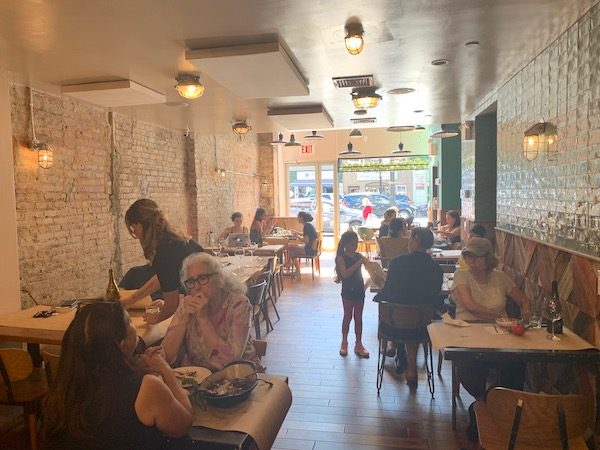 You can check out all the new menus here (but please be aware that they change on a daily basis).
For more restaurant news, join our newsletter!