Imagine having your childcare needs beautifully packaged without all the extra worry and stress. Securing childcare in your second or third trimester and enjoying every moment of your parental leave. Say goodbye to impatiently waiting on daycare waitlists or scouring to find your perfect nanny. Incredible, no waitlist childcare in NYC is now an option.

CozyKin, the childcare leader specializing in Montessori-inspired nanny shares at home for infants and toddlers, is expanding their company to provide NYC parents with a stress-free way to navigate the childcare matrix. If you want to learn more, they'll also be hosting an event at Tavern on the Green on May 30th (details at the bottom!).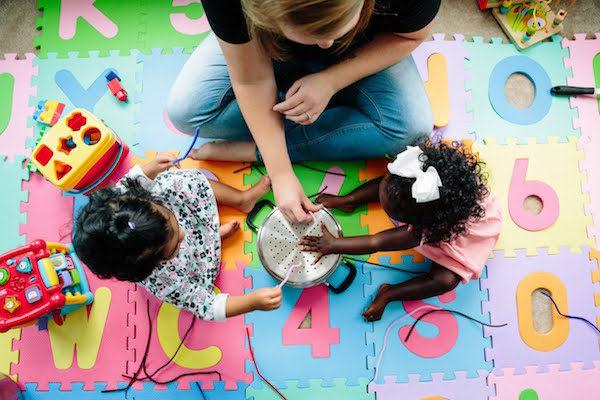 Here's a break down of CozyKin's services to detail where they shine:
Nannies, Daycare, or Both?
The first major problem CozyKin solves is the nanny vs. daycare issue. While there are benefits to both, CozyKin has merged the

best of both world

s into one service.

They combine the personalized care and flexibility of a nanny merged with the socialization and curriculum of a daycare.
Finding the Right Nanny
It starts with only the top 5% of all applicants becoming CozyKin Nannies but certainly doesn't end there. From hiring, training, vetting, contracts, taxes, and day-to-day management, CozyKin handles all of that and more. Leaving your family and nanny to focus on what is most important- your little one

.

CozyKin knows

a happy nanny really does mean the best caregiver. All CozyKin Nannies are full time, W2 employees eligible for health insurance, workers compensation,

competitive pay,

ongoing professional development, vacation and paid time off.
Logistics + Planning
CozyKin makes nanny sharing easy by matching you with another family (cue your little one's very first best friend) based on location, commute, schedule, parenting style and personalities. Grab a coffee together and see why 85% of families love their first match.  Or maybe you already have the perfect friend, colleague, or neighbor in mind, you can self-match too. You're then paired with a nanny that meets both families and little ones needs.
"CozyKin provided us with the most loving and nurturing nanny for Owen. Deja is very knowledgeable and highly skilled in infant and toddler care. She continues to help him, and our share family's son, meet their motor, cognitive, language, and social developmental milestones through Montessori-inspired activities that are fun and engaging. We have the utmost trust in her care of our son. We are so grateful to Cozykin for bringing her into our lives"


– Tiffiny Hron, mother to Owen, age 10 months.
Interested in learning more about CozyKin? They are hosting a breakfast panel discussion on May 30th from 8:30-10:30am at Tavern on the Green. You will hear from expert Lauren Smith Brody, the author, and founder of The Fifth Trimester, as well as current CozyKin parents.
All guests will also receive gift bags and a chance to win free babysitting from CozyKin!
Register Here!