Our five most read stories from January 2021

Landlord of UWS Buildings Files for Bankruptcy. A multi-family real estate firm has filed for bankruptcy for several of its buildings located on West 107th Street. The filing indicates the company owes over $203 million to its lender.

Michael's Closing Columbus Avenue Store. The arts and crafts retail chain has now closed its store at 808 Columbus Avenue, located within the Columbus Square complex. Michael's has another Manhattan location in Chelsea and several others throughout the boroughs.

Advertisement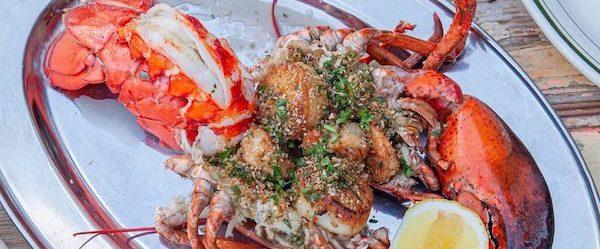 El Fish Shack to Open at 67th and Amsterdam. The new seafood restaurant is expected to open in March or April. It's being opened by Louis Skibar, who is also reopening Old John's Luncheonette (right next door). The head chef will be Julian Medina, and a representative tells us ""El Fish Shack puts a contemporary American spin on the traditional New England fish and seafood eatery." The menu will include baked clams, a lobster roll, lobster tacos and more, as well as some gin cocktails.
Women's Homeless Shelter to Open on UWS. The Department of Social Services has announced that the shelter will be located at 537 West 59th Street, between Amsterdam and West End Avenues, which is currently home to Manhattan Neighborhood Network (MNN). The shelter is expected to open in 2024, and will accommodate 200 women experiencing homelessness and mental health issues.
UWS Bar Becomes Sidewalk Masterpiece. A new project called Curbside Canvas was launched to connect struggling bar and restaurant owners with local artists. Outdoor dining setups have been reimagined to add color to neighborhoods across the city, and the first UWS venue to join the program was Lion's Head Tavern at 109th and Amsterdam Avenue.