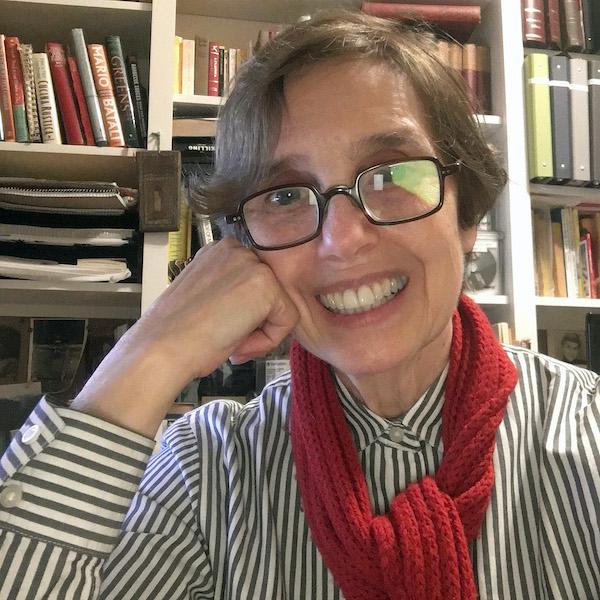 "Chomping at the bit" is how UWS documentary producer and director Muffie Meyer describes her eagerness and impatience to pick up a project she had just begun when the globe went into COVID pause. The narrative begins 45 years ago, when Meyer, then starting her career, was on a team assignment shooting a film in Dalton, a town in Georgia. The project was a segment for a series that focused on different American families living in varied conditions, including immigrants living in Chicago and a wealthy family in Santa Monica, California.

Meyer's segment described extremely poor families living in Dalton. Few kids in this town completed high school. It was common for 15 year-olds to already have their own children. Meyer befriended Monda, a seven year-old  girl in a family of 13 children. "I bought her a little cheap pocket camera, would take the film back to NYC, have it developed and bring her the pictures the next time we went down to shoot," says Meyer.  After returning home, Meyer went on with her life, pursuing new assignments, as she built an extremely successful and rewarding career that now counts at least 50 documentaries. She didn't look back much on her experience with Monda. But, it turns out, she made an important difference in a way she never could have anticipated.

Advertisement
Very recently, more than four decades after working in Georgia, Monda contacted Meyer.  She wanted her to know how much that little Georgia girl, growing up in poverty, had been inspired by her, and how joyful she was to reconnect. It turns out that the impact was enormous. Monda had seen Meyer as an example of how her own life could truly be very different from the one led by everyone else she knew.
As a young adult, Monda and a friend went into the flooring business, and repeatedly demonstrating a sure skill for serial entrepreneurship, lifted herself by her bootstraps out of poverty, acquired multiple properties and is now a very successful businesswoman.
Under the name Middlemarch Films, Meyer often collaborates with her husband Ron Blumer. The couple will pick up this film as soon as they can. Undeniably, the story of what has become of Monda and the rest of her family over the course of 40 years and several generations is an irresistible one. Meyer has secured enough backing to start to film it, and clearly is excited to travel down south and begin the storytelling.
During the quarantine, Meyer is finding that she can work virtually. She is spending part of her time on a project that involves intensive mentoring of new documentary filmmakers who are doing a piece about dog rescue. She amazes herself that every aspect of her role, including helping with the editing, can be done from her desk computer at home.
Always open to a challenge, Meyer responded "Yes," when her neighbor Erica Heller, daughter of Joseph Heller, asked if she would write a short chapter for her book, One Last Lunch.  Heller emailed about 1,000 requests, seeking people who had close relationships with notable people and were interested in writing about imaginary last lunches with them, and received 40 or so replies.
Meyer, as one of the directors and editors of the "Grey Gardens" documentary, chose to write about an imaginary lunch she might have today with Little Edie, a main character who actually died in 2002. Meyer said what facilitated this project for her was that she stayed in touch with Little Edie for years, communicating by letters. "So, I knew her voice, and it was a very strong voice."
While Meyer says she does not consider herself a writer, she did very much enjoy writing her chapter. She also valued receiving editorial input from Heller who urged Meyer to include the smells and tastes of  the Jewish Deli in Montreal where the imaginary lunch of the two women takes place. The book was published a week ago and is available on Amazon.
Meyer has a new film out, "Medicating Normal," on a very different subject.  The work questions the extraordinary rate of prescription of strong psychoactive drugs, with the risk and pain of addiction, for the "normal" stresses of being human — for example, sadness after the death of a loved one, or a romantic break-up.
Meyer's affinity for the Upper West Side is rooted in her family history. She was born in New York City, grew up in Chicago and returned to New York City as soon as she could. She and her husband have lived at the Apthorp since the 1980s and their daughter, now an attorney, grew up there. Meyer's grandparents were Upper West Siders who, with two servants, lived in the 1880s in a rented brownstone on West 88th Street between Columbus and Amsterdam. Her grandmother and others in the family went to the Ethical Culture School.  Wherever her projects take Muffie Meyer, the UWS is definitely home.