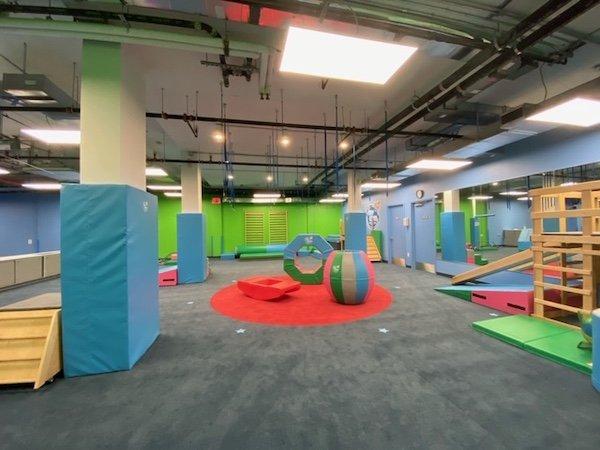 My Gym recently opened a new space at 209 West 79th Street, between Broadway and Amsterdam. The children's fitness franchise leased the space late last year, but given the pandemic, opening up took longer than initially expected.

They had planned on doing a big grand opening, but that couldn't happen for obvious reasons.
My Gym caters to children between 2 months and 6 years old, with age appropriate classes. Programming changes on a weekly basis and includes activities such as songs, dance, music and non-competitive gymnastics.
Class sizes are currently limited to 8 children and 1 adult. All safety protocols are in place (having all staff members wear masks, taking temperatures at the door, thoroughly cleaning the facility and more).
My Gym is also offering classes to private pods, and can host birthday parties as well.
My Gym is currently open on Monday, Thursday and Saturday (with the plan to soon add Wednesday programming as well).
Learn more at mygym.com/west79.