If you are currently getting Botox & Fillers or taking Accutane and are trying to get pregnant, Fire Over Water Acupuncture on the Upper West Side is now offering safe and natural alternatives for their fertility and prenatal patients.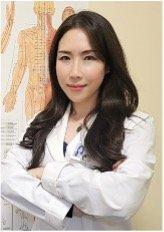 The clinic is excited to welcome Lydia Kim, L.Ac. to the practice. Lydia Kim is a licensed acupuncturist, herbalist and medical esthetician. She is an expert in facial rejuvenation, natural fertility, IVF/IUI support & women's health and wellness. Lydia has extensive experience treating hormonal imbalances, including thyroid disorders and various pain syndromes in the body. She specializes  in musculoskeletal pain, insomnia, anxiety, depression, infertility and premature skin aging.
Lydia specializes in natural alternative beauty and skin treatments that create comparable results to those of Botox and Dermal Fillers. These treatments are 100% safe for women who are trying to get pregnant, are currently pregnant or who are breastfeeding.
The services she offers like Microneedling and Facial Acupuncture are also safe and natural alternatives to acne medications like Accutane which is contraindicated for fertility and pregnancy.
The Microneedling Lydia does at Fire Over Water Acupuncture is incredibly gentle for patients who can't have a lot of downtime. Many of her patients are healthcare workers and teachers, and have to go back to work in-person the next day. They can't have their face red all week. Lydia uses the finest needles and the most gentle techniques to avoid downtime.
Prior to becoming an Acupuncturist, Lydia worked as a Medical Esthetician and has extensive knowledge of the Western modalities for skin rejuvenation.
"In my experience, I have found that Western modalities have certain limits to their benefits that Oriental Medicine is able to supplement for more extensive benefits," she says. "I believe that our skin is the "Window" of our body. Skin conditions rely on our body's internal condition and we must treat the internal system in order to maintain healthy beautiful skin. I customize each treatment to help each patient "Age Gracefully" by using both Western and Eastern methods of treatment."
Lydia is deeply committed to the well-being of each one of her patients.
"I love continuously supporting my patients through all stages of their health. Many people first come to me when they have thyroid issues or a tough time getting pregnant. After my patients get pregnant, they can't use products like Botox and we can use natural aging solutions like facial acupuncture and microneedling."
"In just one session, Lydia was able to diagnose and address several issues that I had been ignoring for some time. I have already been feeling the benefits of my treatments and am so hopeful for the future of my health. Lydia has helped me to gain insight on adjustments that I can make in my daily health and beauty routine that can help support my overall wellness and progress that's been occurring  due to her help. I'm excited to continue seeing improvements in the way that I look and feel and highly recommend Fire Over Water Acupuncture"!


– Client Shannon R.

Lydia Kim will be working alongside Dr. Christine Palma at Fire Over Water Acupuncture at 15 West 84th Street, between Central Park West and Columbus Avenue.
Microneedling appointments normally cost $250 but mention this ad before 12/31/22 and receive $50 off your first treatment.
Lydia can help you at any stage of your journey!
 Call (646) 627-4509 or email info@fireoverwater.com to schedule a consultation today!