Vexo is an app that aims to help travelers connect with locals for video recommendations for venues and activities. The app's founders are currently seeking Upper West Siders who want to recommend their favorite places.

This is a chance to support the businesses you care about, and there's also an option to become a "Vexo Local," which means earning cash by responding to specific requests for restaurants, bars, entertainment venues and more. Locals set their own prices, which can be as high as $100 per recommendation.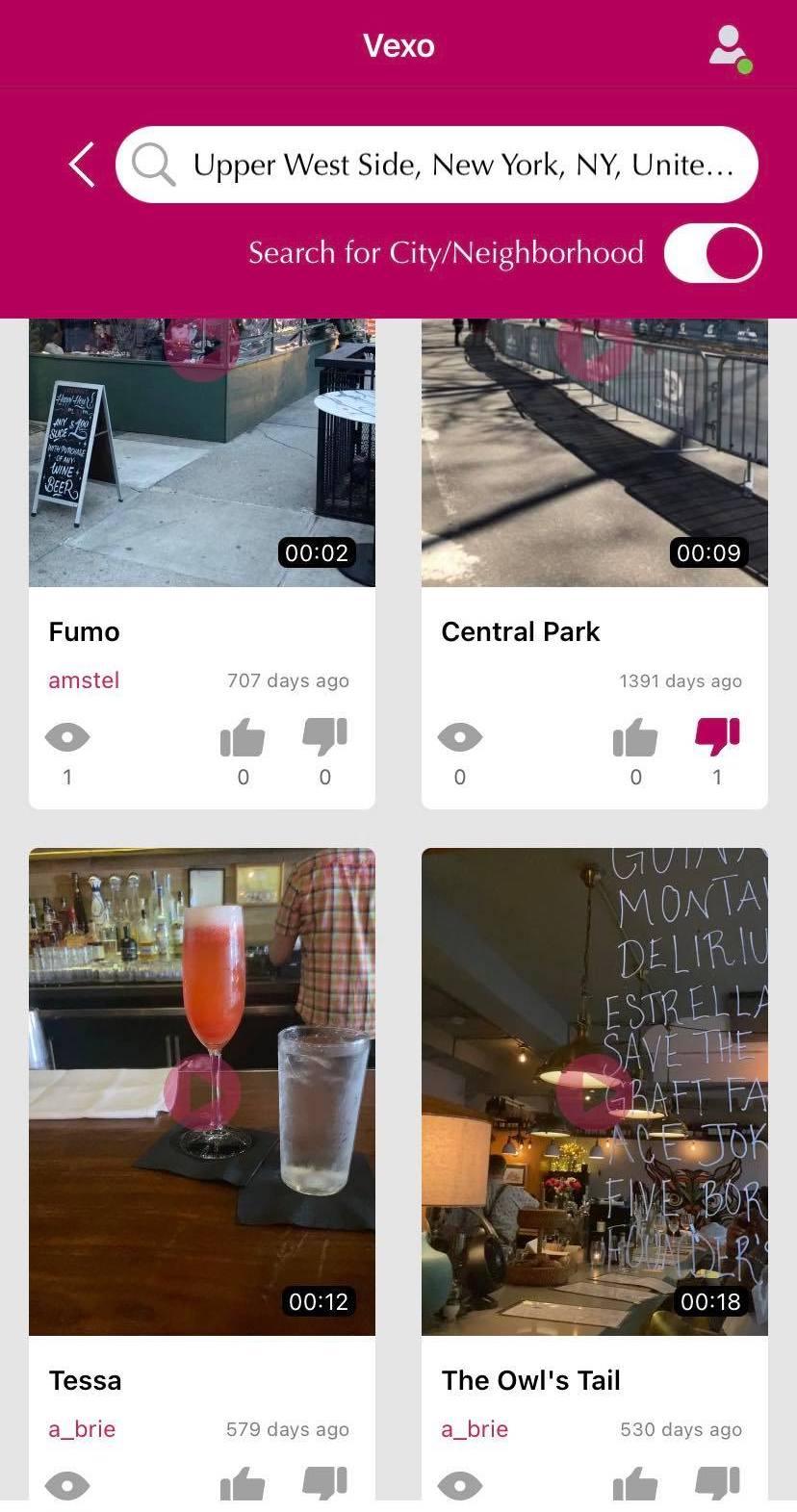 Vexo is also a cool way to get recommendations, either for fun spots on the UWS that you've just never been to or for new-to-you destinations throughout NYC. (NYC is currently Vexo's main market.)
Founders Terron Jones and Greg Boose launched the app in July 2019, in part as a response to a whole lot of frustration over inaccurate and non-visual reviews which would lead to disappointing experiences and wasted money.
The app is free to download; it's currently on iOS only, but an Android rollout is planned for August 2023.
When you first download the app, you'll have two choices: "Apply to work for Vexo" or "Continue as normal user." If you want to make a bit of money on the side, choose the first option.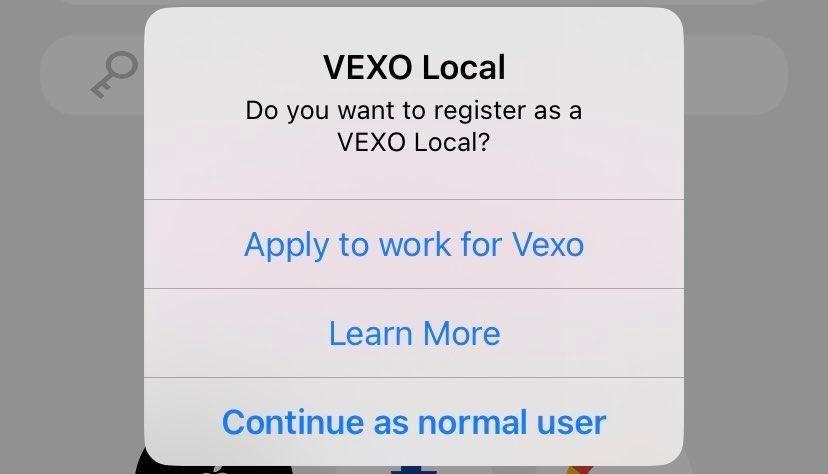 But if you initially 'continue as a normal user,' you can swipe right while on the home page and you'll see a menu which includes an option to "Become a Vexo Local."
The app only allows users to post their experiences using videos and photos, which helps validate the user's perspective and experience. Vexo is currently looking for more local recommendation guides on the Upper West Side and throughout NYC, and for people to simply upload their experiences on the app.
To learn more, visit vexoapp.com or follow them on instagram @vexo.app.