As residents, there's certainly a little bit of bias in this statement, but we think the Upper West Side is a truly magical neighborhood. Between the breathtakingly beautiful parks, stunning historic architecture and tree-lined streets, it's an urban oasis which often feels like a storybook come to life. Although there has been plenty of literature focusing on our neck of the woods, this brand new read feels completely unique.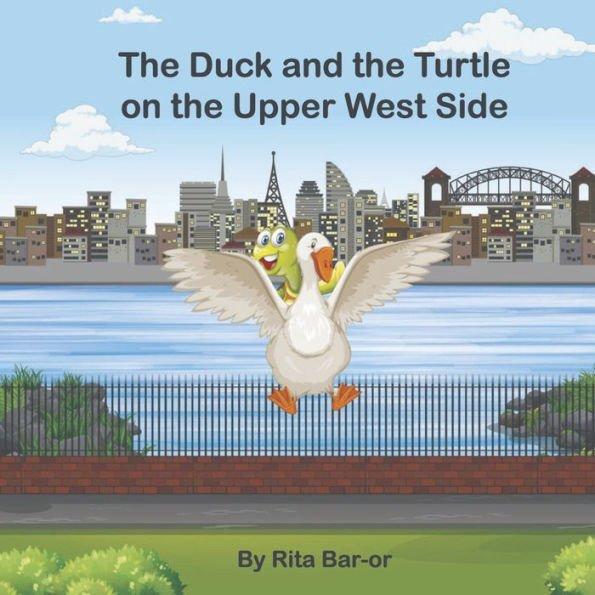 The Duck and the Turtle on the Upper West Side, written by Rita Bar-or, was inspired by a lengthy stroll through Central Park (where else?). "The idea of a story about a turtle and a duck came to me while walking around the Jacqueline Kennedy Onassis Reservoir. It saddened me when I noticed a few turtles in the water with no way to leave," Bar-or said. The two protagonists — Ella and Jupiter — proceed to bond and embark on a series of adventures any young reader is sure to love.
"I purposely chose the characters to be two females as I realize how important it is for us as females to develop trust and help each other," Bar-or explained. Originally born in Iran, she grew up in Israel — and now resides on the Upper West Side. Through her experiences as a mother, grandmother, animal welfare advocate and devoted admirer of Central Park, writing this book couldn't have come more naturally. Her ultimate goal? To inspire youngsters and their parents to embrace the lush surroundings we're lucky enough to live by and create a dialogue where all can feel safe and hopeful.
If this sweet story becomes a staple in your children's bedtime routine, don't worry — you won't lack future material. Bar-or has plenty more where this came from, noting, "I hope this will be the first in a series where we can follow Ella and Jupiter through their experiences and journeys discovering the world."
Heartwarming And Thoughtful Tale About Friendship!
"This book offers a lovely story of how friendship can break boundaries all set in the beautiful backdrop of Central Park! Fun for the whole family. Discussion questions create a great way to have thought provoking discussions with children to help encourage processing and critical thinking skills. It is both playful and imaginative, a great story to read at bedtime or during a nice day in the park!" – Review from Barnes & Noble website

The Duck and the Turtle on the Upper West Side is available on Amazon and Barnes & Noble, with physical copies shipping on March 21. It's available on Kindle now.