A new film streaming on Amazon Prime – Disencumber – takes place and was filmed almost entirely on the Upper West Side.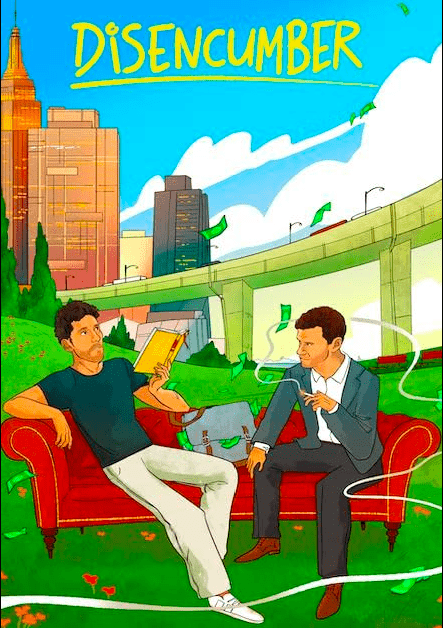 The crime drama – with elements of dark humor and a coming-of-age storyline – was written, directed and produced by 25 year old Upper West Sider Adam Ninyo. Disencumber follows "two best friends –  a jaded wannabe filmmaker and an idealistic Ph.D. candidate – [who] contemplate robbing their drug dealer" when they find themselves "out of options and out of cash."
This is Ninyo's first debut film, which he tells us was shot on a tiny budget during the summer and fall of 2019.
Scenes were primarily shot in the West 60s and 70s within iconic locations like Riverside Park and Verdi Square.
One setting you won't see in the film is Central Park, as Ninyo wanted to "show a different side of the neighborhood."
Cast members include Patrick Dunning, Maggie Topkis, Abby Garber, Jack Schrader and Vinnie Velez.
Spotlight Feature Films has released the 1 hour and 15 minute film which is currently streaming on Amazon Prime.
Here's the official trailer: