A brand new 11,500 square foot day care will soon open on the ground floor of a newly constructed building at 602 West 57th Street. Lightbridge Academy will offer programs for infants as young as 6 weeks old, toddlers and pre-k students.

Lightbridge Academy is a franchise with a proven model; locations can be found all over the east coast.
Children at Lightbridge enjoy a positive environment that encourages a passion for learning, provides nurturing care and prepares them for academic success.
The curriculum utilizes a "whole" child approach to learning and enrichment, focusing on all areas of a child's growth to help them achieve their full potential.
STEM (Science, Technology, Engineering, Math) concepts are taught at an early age, encouraging analytical thought, reasoning skills and critical thinking while sparking creativity.
Reading & Writing Readiness – features Handwriting Without Tears® with hands-on lessons that develop motor skills and prepares children to read and write.
Singing Sprouts – explore music through singing, movement, instruments, a variety of cultures and styles, as well as rhythms and patterns.
Spanish Sprouts – learn the basics of counting, colors, readings and every day communication.
Signing Sprouts – fosters communication and language development; American Sign Language is used throughout all programs and age groups.
Yoga & Mindfulness – children benefit from each of these practices and begin learning how to use their breathing to relieve their stress, calm their minds and nervous system. Accompanied by music, simple games and at-home activities, the exclusive program also helps children to release negative emotions while gaining independence and coping skills.
"Through every milestone and 'a-ha' moment, your child will thrive in an environment of nurturing care at Lightbridge Academy. Every child, parents, and teacher within our Circle of Care is valued and supported through life's journey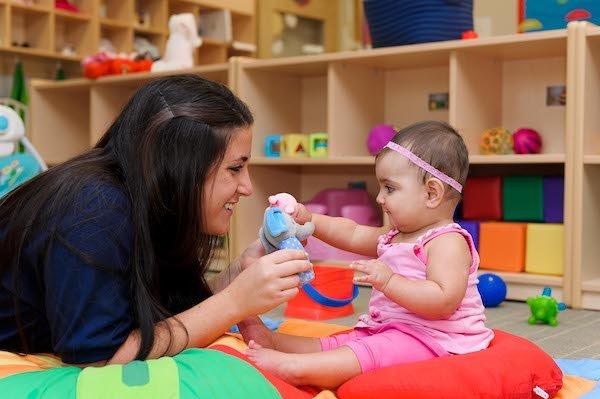 Lightbridge Academy also utilizes cutting edge technology to bring classrooms to life – iPads, interactive whiteboards, and even a Parentview app which displays live videos of classrooms so you'll know your child is having a great experience!
In addition, class schedules are flexible, making Lightbridge the perfect option for busy NYC parents.
Safety and security are top priorities at Lightbridge Academy:
The center will have a facial scanner which will only grant entry to authorized visitors, while also having the ability to detect masks and scan temperatures.
A Parentview app will provide live video of the classroom to your phone.
Additional COVID safety precautions include continuous cleaning throughout the day, air purification and filtration systems.
And, state-of-the-art security and entry systems have also been installed, and staff will be trained in both CPR and First Aid.
Click here to learn more about the Lightbridge Promise and enhanced safety protocols.
The following video provides some further insights as to what really sets Lightbridge Academy apart:
Lightbridge is now offering virtual and in-person tours to families interested in enrolling and learning more about the Lightbridge Promise.
The school is also offering a $1,000 construction discount off the first month of tuition, plus an additional 5% discount to our readers (use code "I Love the Upper West side" to redeem!).
To schedule a tour, please contact the school at (212) 247-5300 or visit their website at lightbridgeacademy.com/locations/midtown-manhattan-ny/.