We've heard from many readers about how much they loved Jerusalem Restaurant and how much they've missed it since the small takeout spot closed earlier this year.
Jerusalem served the UWS since 1979, making it – until recently – one of the longest-lasting restaurants in the neighborhood. So when we heard a new Middle Eastern place would be opening in its former space, we had to check it out.
Advertisement



As printed on its canopy, Zurna serves shawarma, falafel, hummus and burgers – all of which can be enjoyed at one of its three two-person tables (two of which are outside) or, if it's busy (or raining), at your place.
The owner is very friendly and immediately handed me some falafel in a sample cup while deciding on what I wanted to order. The falafel was delicious … perfectly chewy and flavorful.
Zurna has two rows of food in metal trays waiting to be served at the counter and all the ingredients looked fresh; hummus, tahini, Baba Ghannouj, and my new favorite, hummus beet. Being that it was about 3:00 p.m. and a little late for lunch, about half of the items were covered in plastic.
READ MORE:
Independent Coffee Shop Opening Second Location on UWS
Popular Downtown Dessert Spot Opens on 70th & Broadway
Joe Coffee to Replace Blue Marble Ice Cream
Advertisement
Meat and veggie fillings can come in a pita or for an extra dollar, a wrap. In addition to Zurna's falafel, kebabs and shawarma, they also serve a beef burger with fries, in case you're with a friend who just wants a classic American meal.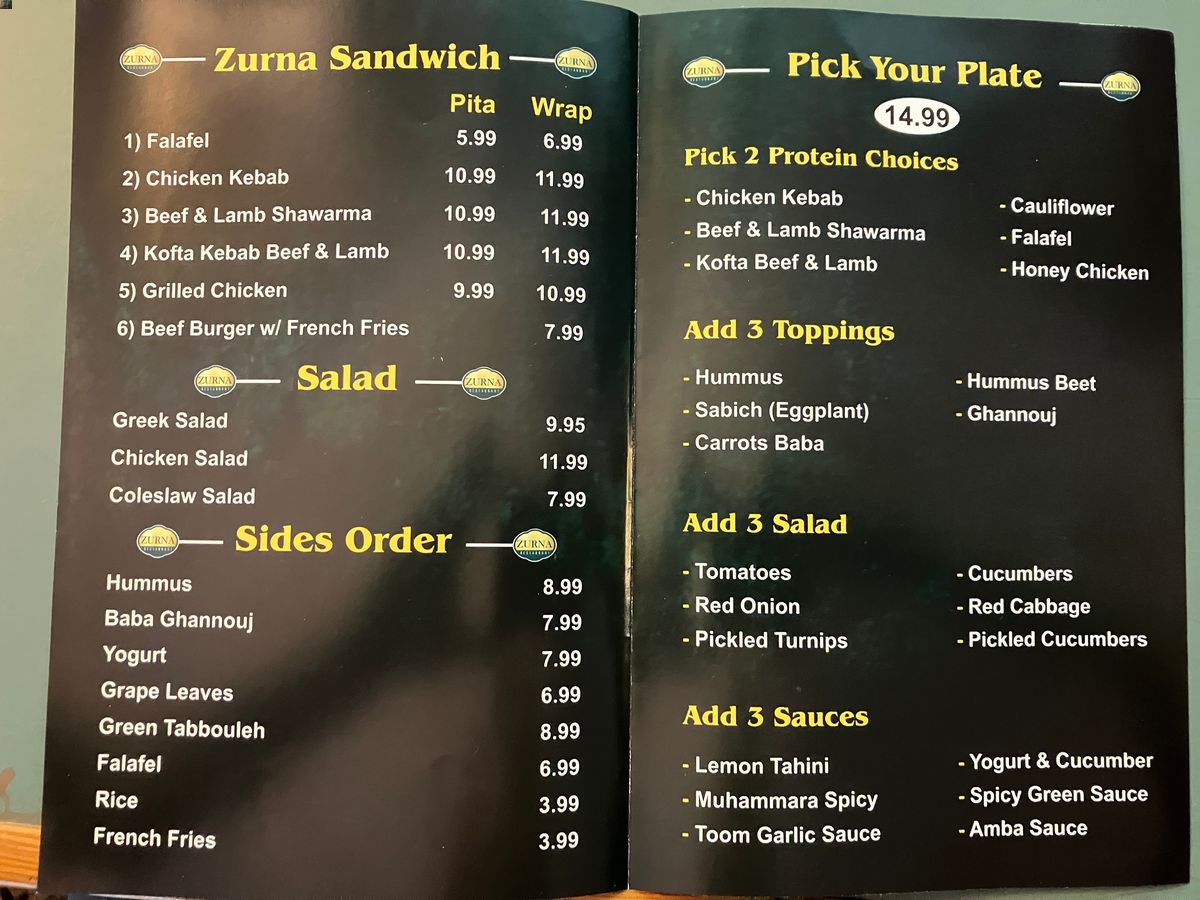 I spent $14.99 on a plate which came with two proteins (chicken kebab and lamb kofta), a whole bunch of toppings like Baba Ghannouj, hummus beet and onions, and lemon tahini and yogurt & cucumber sauces. The order, prepared by the owner and one of his employees, came out quickly and with fresh baked pita. The meat was juicy, flavorful, tender and ever so slightly charred, while the crisp and fresh toppings added some nice textures and more flavor.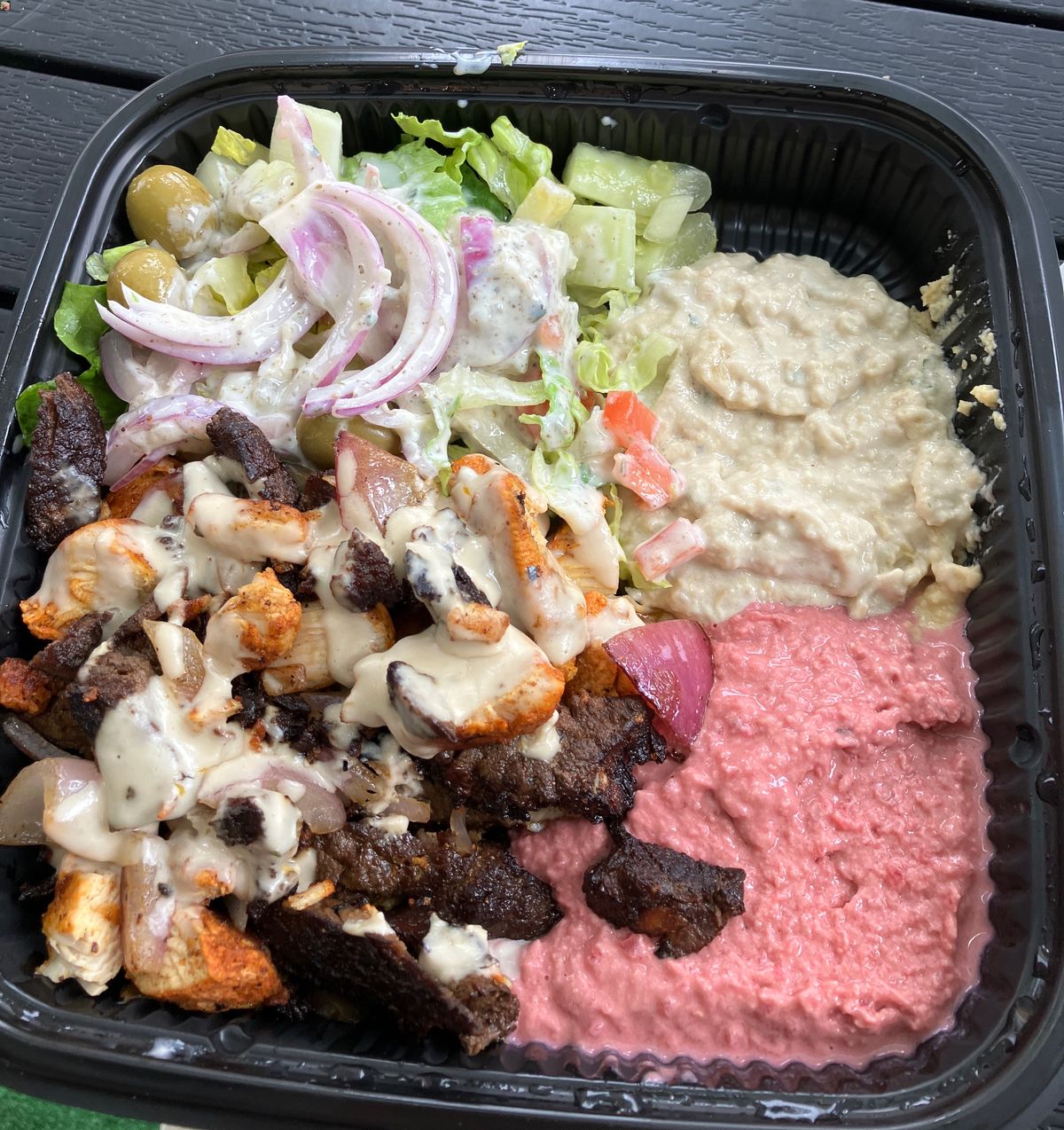 Overall, it was a wonderful experience. I thought the food was great and well-priced, and the customer service was superb – although I should note that the owner had trouble understanding my English when I asked him a question about one of the food items.
Advertisement
Also, I'd like to add that I was very impressed with the cleanliness of the bathroom.