"What's in a name? That which we call a rose by any other name would smell as sweet."


– William Shakespeare (Romeo and Juliet)

So is the case for Haru Sushi at 433 Amsterdam Avenue at 81st Street. Part of the Benihana restaurant company, last week its name changed from Haru Sushi to RA Sushi, another restaurant in the Benihana portfolio, a restaurant representative told ILTUWS. All while keeping everything else the same: same staff, same hours, same menu.

[adrotate banner="193″]
ILTUWS visited RA Sushi, still at 433 Amsterdam on Sunday evening and noticed new signage on the doors, the sidewalk patricians, and inside on the walls where the RA logo was prominently displayed. Take home menus were also ready to go with the new RA Branding.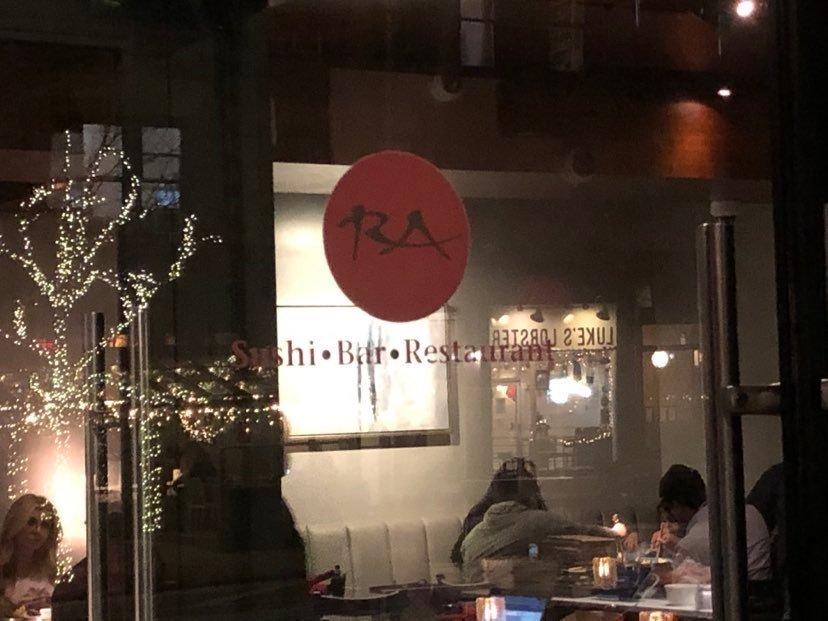 As usual, the specialty rolls from RA Sushi look especially appetizing, like before. Take the Hell's Kitchen Roll, for example, with crunchy salmon, cucumber, lemon-chili mayo, topped with salmon, avocado, tobiko caviar and Sriracha; served with lemon-chili mayo and Sriracha flames for $17.40.
READ MORE: RANKED: The Best New Upper West Side Restaurants
There's (still) a nice drink selection to wash that fire down with too. RA likes to tout its Signature Shiro Sangria with Rosé wine that's shaken with Junmai Sake and Lychee Purée for $11 a glass. Wine, hot sake and Japanese beer including Sapporo, Kirin Ichiban and Hitachino round out the drink menu. We recommend the Green Tea Mochi Ice Cream for dessert.
RA Sushi also offers lunch specials until 3pm. Featured are Bento Boxes, Sashimi and Sushi specials, Mixed Tempura and Hot Chili-Garlic Shrimp, amongst a few others.
Advertisement



RA's parent company, Benihana Inc. was founded in 1964 on West 56th Street by Hiroaki "Rocky" Aoki, the father of immensely popular DJ Steve Aoki, and Devon Aoki, an actress and model. Hiroaki was an amateur wrestler who qualified for the 1960 Summer Olympics in Rome, Italy, but chose not to attend so he could start the first Benihana restaurant with a mere $10,000 to his name. He earned the money driving an ice cream truck in Harlem. That $10k would be the equivalent to $83,444 in 2020. Benihana's headquarters are now in Aventura, Florida.
Unlike its parent company, which is known worldwide for theatrically prepared food by knife wielding, joke telling chefs; RA Sushi and Haru Sushi have no hibachi. RA Sushi is based in Scottsdale, Arizona while Haru Sushi is based in NYC.
Benihana has been featured in a couple of TV and film classics. In season three of The Office, main character Michael Scott was getting over a breakup so Jim, Andy and Dwight took him to Benihana to cheer him up.
In Martin Scorsese's Wolf on Wall Street, Leonardo Di Caprio's character, Jordan Belfort, winds up getting busted by the Feds after 'cleaning up' his life for two years in a bizarre chain of bad luck. "It had nothing to f*cking do with me. Something about laundering drug money through offshore boat racing and a guy named Rocky Aoki." -Jordan Belfort
Yes, Rocky Aoki, who passed away in 2008, was a big fan of cocaine, boats, flashy suits and adventure sports. His death was the result of hepatitis which came from a blood transfusion following a 1979 speedboat crash under the Golden Gate Bridge. Angelo Gordon now owns the company after buying Benihana in 2012.

"These violent delights have violent ends."


– William Shakespeare (Romeo and Juliet)