Midtown Physical Therapy, an established practice in Riverdale, opened a new location this October at 113 West 78th Street between Columbus and Amsterdam Ave. Midtown Physical Therapy was first opened in 2006 by owner and founder, Rachel Williams, who began her career when she earned her Masters degree in Physical Therapy from Columbia University. In addition to specializing in treating pelvic health, she's an expert level John F. Barnes Myofascial Release (MFR) therapist.

Rachel not only opened MPT as a practitioner but strives to teach and cultivate a holistic, deeply touching philosophy for her patients and her team. She has successfully operated and grown Midtown Physical Therapy by providing hands-on healing with a bespoke and patient-driven approach. She's now bringing that same quality of care to the UWS – along with fellow physical therapists Karen Mok and Elizabeth Li – who together represent and drive the Midtown Physical Therapy philosophy at the new Manhattan office.
The practice guarantees that all appointments are 60-minute, one-on-one sessions with qualified therapists. Most physical therapy clinics double book your appointments and pass you off to an aide, but Midtown Physical Therapy prides itself in the quality of care they provide. At Midtown Physical Therapy, a team approach is offered to allow patients a second opinion from another therapist.
Together, they continuously assess, treat, and surpass your wellness and mind-body goals. Midtown Physical Therapy guides you through the door to your physical health and addresses your pain, scars and restrictions in order to balance your human condition in its entirety. Because of their holistic approach, they also collaborate with other community-based local wellness providers. Over the years, insurance has gotten more expensive while quality healthcare has declined. However, Midtown Physical Therapy rises above with a team approach and community-based practice that continues to prioritize you and your time.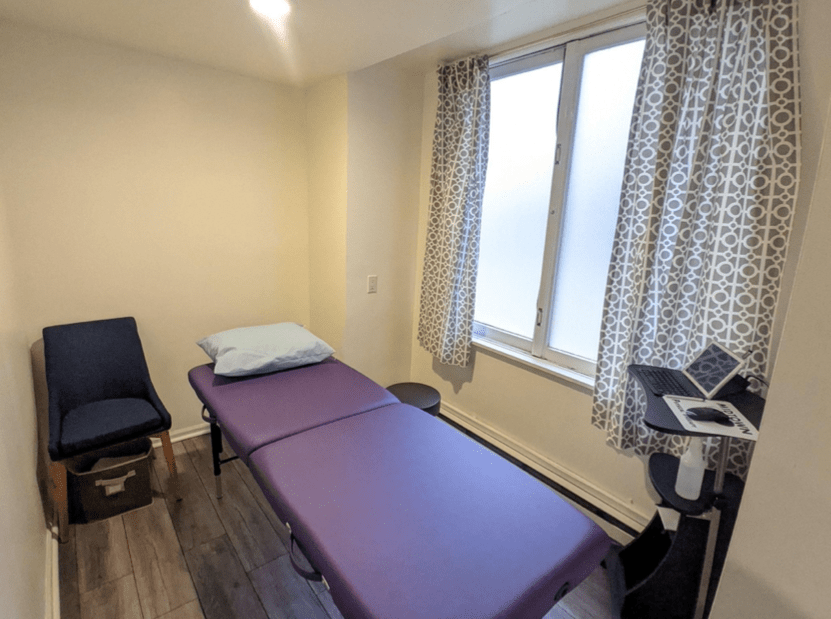 When you walk through the doors at their new practice on the historic brownstone block, you'll immediately feel welcomed into their caring hands. Midtown Physical Therapy provides individuals with an oasis of private treatment rooms and an open-space gym. They offer treatments to rehabilitate acute and chronic injuries, tendinitis, back pain, post-operative rehab, temporomandibular joint dysfunction, pelvic floor health (including urinary incontinence), vertigo, balance, etc.
Normal pain is no pain, and Midtown Physical Therapy hands are here to help you achieve your optimal level of wellness and function. Midtown Physical Therapy blends traditional physical therapy with a holistic approach to improve the well-being of the patient in mind, body, and spirit. This comprehensive approach is the key to effective and efficient healing.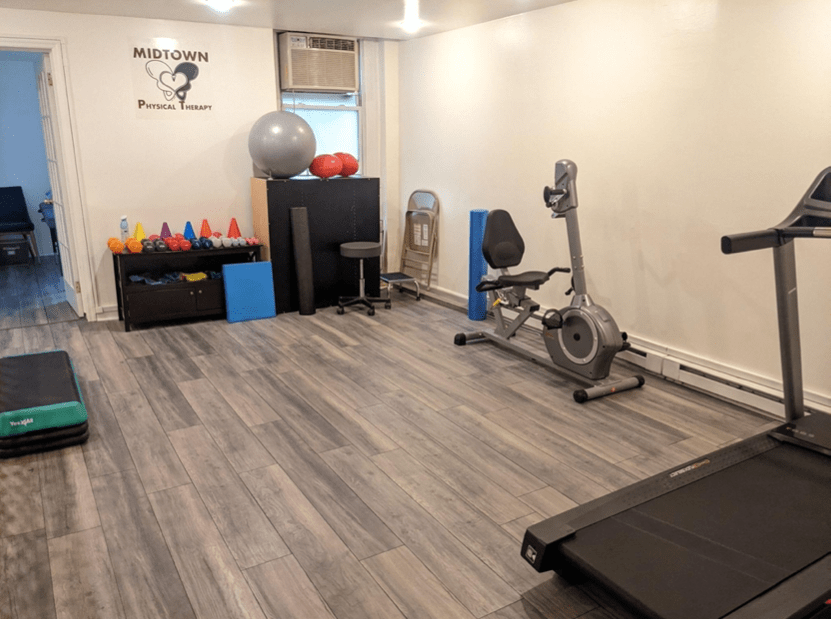 The team at Midtown Physical Therapy continues to grow, learn, and improve each day – this is also what they help their patients achieve. Midtown Physical Therapy is committed to working with you to meet and exceed your goals. Please visit their website at www.MidtownPT.com for more information, or contact UWSfrontdesk@midtownpt.com or (646) 490-7076 to make an appointment.