Pablo Picasso once said, "Art washes from the soul the dust of everyday life." The Art Studio NY believes and practices just that, right here on the Upper West Side. The #1 rated art class in New York and an UWS treasure is celebrating fifteen years of art classes by offering newcomers $25 off beginner adult classes. Check out the calendar of classes and use coupon code ILTUWS25 to redeem this offer!

Whether it's your first time holding a paintbrush or you need to brush up on some forgotten techniques, The Art Studio NY offers a wide range of classes for beginners. The studio heavily emphasizes that each classroom has a non-competitive atmosphere and welcomes people from all art levels to join. The small classes allow students to receive one-on-one instruction and advice from expert artists, who encourage you to nurture your creative spirit.
So why not learn a new skill and recharge from your hectic city life with some of these classes this November?
Dare to Oil: Beginner Classes
Oil painting is among one of the popular mediums. Learn the basic techniques of color-mixing, color value, glazing, brushwork, texture, and more with The Art Studio NY. Find your muse, whether it's still life, abstract, landscape, or whatever inspires you the most. Please note materials are not included.
Learn more about the oil painting class.
Fear-free Drawing 101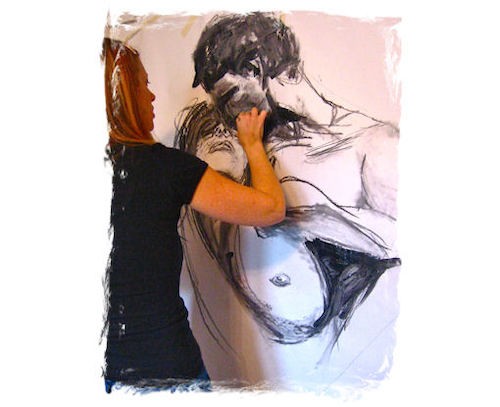 Drawing is one of the popular modes of artistic expression. Discover different techniques such as charcoal and pencil use, shading, expressive line, composition, contour drawing, dimension, and more. At the class, you can find inspiration in still life, portraiture, realism, abstract, the human figure, and more.
Learn more about Fear Free Drawing here.
The Art Studio NY also offers private classes where you can enjoy the one-on-one experience with a teacher and receive instructions tailored precisely for you. This allows you to schedule your art lesson base on your schedule as well as develop your artistic voice and passion for any medium of your choice. Kids classes are also popular at the studio, whether it's for an after-school class, in-home classes, summer camps or creative birthday pARTies. Classes are divided into age groups and art levels for pre-teens, teenagers, and even for toddlers with special Mommy & Me programs. In addition, The Art Studio NY offers customized holiday parties and corporate events for those of you looking for a unique venue!
A few years ago, our publisher tried out one of the studio's popular "painting parties" with free wine to try and relax his overworked self. He had fun getting in touch with his creative side and feeling inspired. Check out his story and pictures here.
Multiple studies have shown how making art (painting, writing, dancing, etc.) is not only good for you creatively but emotionally and mentally as well. Art offers an outlet to reduce tension and stress as well as encourage creative thinking. It can even boost self-esteem, especially in a classroom setting. Take it from a graduated art student– you may also end up meeting your future best friends next to your easel.
Learning a new skill doesn't only have to apply to the art world. Here's a list of other Upper West Side classes you can take to improve techniques in cooking, improv, and more. It's important to remember it is a class, not a competition, so have fun!