The concept of the program is "Pickup Sports." The program's founder, Upper West Sider Zach Abecassis, says "The difference between pickup sports and league sports is that the pressure is off. We pick new teams every week and there are no drills or standings. All we do is play the games."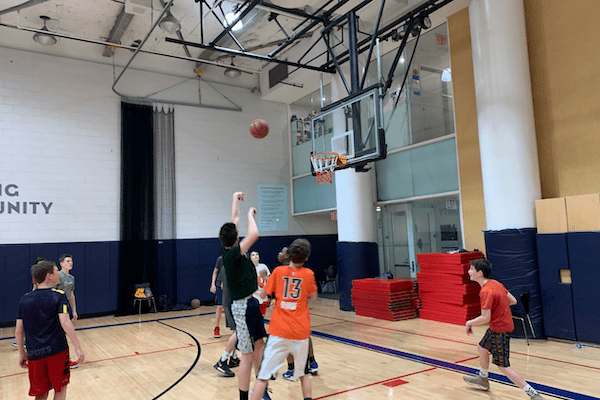 Their fall programming slate at the Marlene Meyerson JCC (76th and Amsterdam Ave) is set to begin on September 18, and will include Saturday evening pickup games for boys and girls grades 7 – 12. Programing includes:
5:00pm – 6:00pm – 7th, 8th & 9th grade boys basketball
6:00pm – 7:00pm – 7th, 8th  & 9th grade girls volleyball
7:00pm – 8:00pm – 10th, 11th, & 12th grade girls volleyball
8:00pm – 9:00pm – 10th, 11th & 12th grade boys basketball
In an effort to provide children with a safe and active environment without the pressures and commitments of a traditional sports league, NYC Pickup Sports has introduced a new flex package, where parents only have to pay for the number of games their children participate in.
THIS MEANS YOU PICK WHICH GAMES YOU WANT TO PLAY IN
& 
MAKE PICKUP SPORTS FIT YOUR SCHEDULE
Dates: September 18, 2021 – December 4, 2021
When: Saturday evenings 5:00pm – 9:00pm
For more info please see their website, nycpickupsports.com, or email zach@nycpickupsports.com.