NYC Restaurant Week Winter 2019 begins on January 21st and will go until February 8th. Some of the best restaurants in New York City will be offering special menus for the biannual event. Participating restaurants will be offering two-course lunches for $26 and three-course dinners for $42. And as usual, lots of great Upper West Side restaurants will be participating!


Advertisement



Here are the Upper West Side restaurants participating in NYC Restaurant Week Winter 2019!
Advertisement



These three spots are also participating in NYC Restaurant Week Winter 2019 (they just haven't published their menus yet):
Just a dessert teaser from Nougatine!
The History of NYC Restaurant Week
The history of NYC Restaurant Week goes back to its creation date in 1992. Restaurant Week was created by Tim Zagat and Joe Baum. Since then, it has been occurring twice per year in both NYC and in cities throughout the country.
Since its inception, Restaurant Week has grown wildly in popularity and participation, with virtually every New York City publication covering the food fest each year.
Advertisement



How NYC Restaurant Week Works
Participating restaurants offer deals on prix-fixe lunch and dinner menus for much less than they normally charge. This is done in order to fill tables and to introduce unfamiliar New Yorkers with their cuisines. Even though the restaurants are charging much less than they usually do, their volume of clientele shoots through the roofs, making it a worthwhile investment.
Each year, there is a winter and summer edition, both of which last longer than a week, despite the name of the historic event. The winter edition usually goes from late January to early February, and the summer event goes from late June to early July.
One thing that makes Restaurant Week so popular is the quality of the restaurants which participate. Some of the most popular (and most expensive) NYC restaurants have signed up for many years. And a lot of these restaurants have prices which are out of reach for most New Yorkers.
Because we love our neighborhood so much, we always focus on the restaurants on the Upper West Side which participate.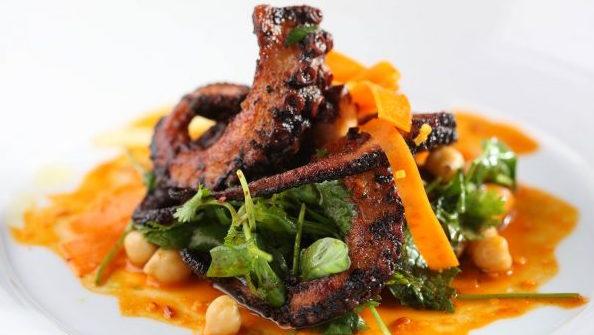 Here's the official NYC Restaurant Week Winter 2019 website.
The following two tabs change content below.
Mike is a native Upper West Sider. He's lived in the Lincoln Center area, Morningside Heights, and pretty much everywhere in between. You can frequently find him eating through the many great
restaurants on the Upper West Side
or awkwardly taking photos with his iPhone.  
Contact Mike!
Latest posts by Mike Mishkin (see all)
Advertisement