Teresa is a registered nurse, mother of two, grandmother, and a long-time Upper West Sider. She is also essentially a prisoner in her own home, reportedly trapped by a years-long failure of the New York City Housing Authority (NYCHA) to transfer her from an apartment where the walls are encased with mold and mildew and opening a window means inviting in dust and debris from a construction project that already wreaks havoc on her apartment and nasal passages.

Advertisement



She has lived at the Amsterdam Houses, the NYCHA complex between West 61st and 64th streets from Amsterdam to West End avenues, since 2018. When she moved in, she did so in the midst of an exterior construction project that saw scaffolding, netting, and wooden planks set up all over the complex's thirteen buildings.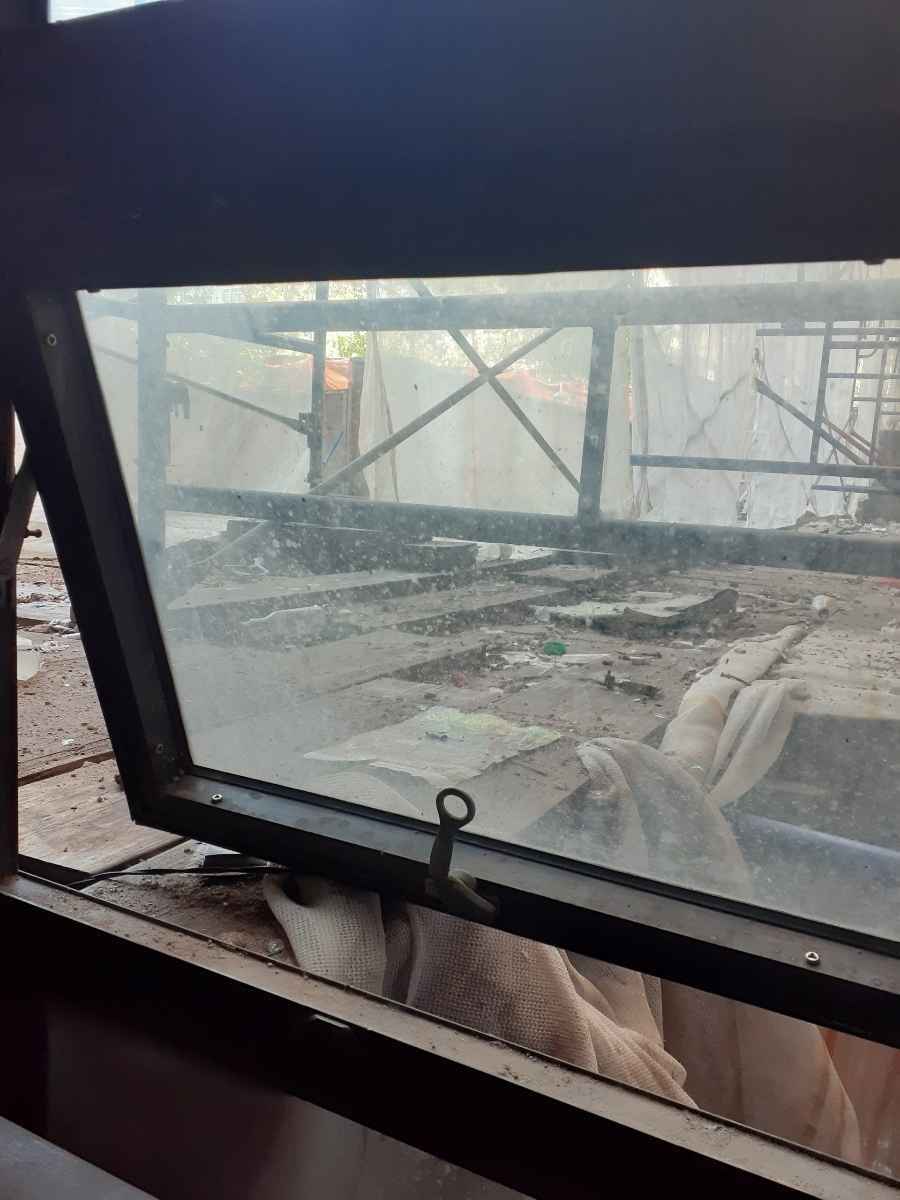 That construction – ongoing for the last seven years – meant tenants could not open their windows for even the simplest of reasons, like for fresh air. "They told us not to," Teresa told ILTUWS. "If we did, the dust from the drilling on the bricks would come in. But it came in anyway. It still does." And when it rains, water comes in from around the windows and walls now, too.
Teresa tells ILTUWS that keeping up with the daily aftermath of the construction consumes her life. She explained that she has two air purifiers always running and is constantly replacing filters that are supposed to last four months. She mops her floors daily to get rid of the dust, which also makes its way into the closets and drawers. She now keeps her belongings in plastic bins which accumulate a fresh coat of daily dust as well.
It's taking a physical toll. "I can't sleep well. I feel like I am breathing in fiberglass all day like something invisible is cutting the inside of my nose. I have shortness of breath and must take antibiotics for mold toxicity."
Advertisement



She also tells us that her seven-year-old granddaughter who lives with her has developed her own medical issues.
Teresa has seen numerous doctors who ruled out COVID-related reasons and blood clot concerns. She is waiting to see a pulmonologist and has been for months, the long delay likely related to a high demand in the wake of the COVID-19 pandemic. She told us that her allergist believes her respiratory issues are based on mold toxicity because of her living conditions – and provided the Amsterdam Houses with documentation of this diagnosis in the summer of 2022 – but that "they didn't do anything."
READ MORE: 2022 'Worst Landlord Watchlist' Includes These UWS Building Owners
Her apartment smells like mold and mildew. The ceiling in her kitchen is peeling and cracking. There is mold below the sink and on the walls. To get rid of the latter, a crew will need to demolish the old wall and put up a new one. The catch is that she has nowhere to go, but the city's expectation is that she stays in her apartment while this work takes place.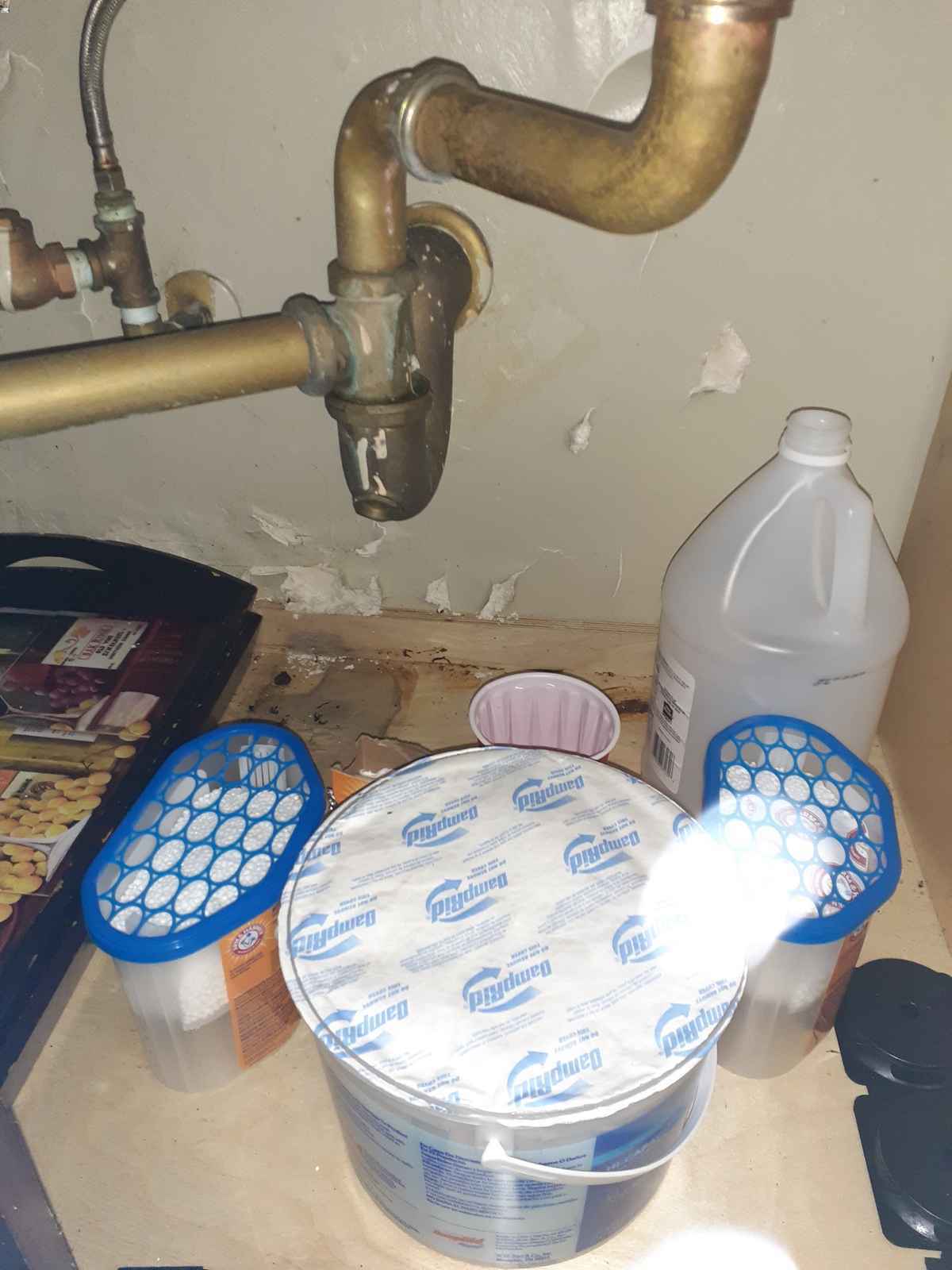 No one has clarified for Teresa how staying in her apartment during demolition would be conducive to her health or how it would be safe to do so, particularly given the unexpected collapse of a wall inside her apartment a few years ago during another mold removal. She asked about a temporary stay in a hotel but that was referred to a non-city agency which does not offer that form of assistance.
Advertisement



Teresa is stuck. And reportedly no one is helping. One small bit of good news is that the scaffolding is gone from outside of her window, but it is still present in the complex. But that small bit of good news is overshadowed by what will surely come.
"I'm dreading when they start to take [the remaining scaffolding] down because it brings tremendous amounts of dust, glass like fibers in the apartments."
Teresa's predicament is made more problematic by the fact that it was likely avoidable. She requested a transfer back in 2020 and was told it would be expedited due to an injury she had suffered at work. However, nearly three years later, she is still waiting. "They just told me three weeks ago that the computer did not pick me yet."
We've reached out to NYCHA for comment and will provide an update if and when the city agency responds back to us.