Several hours after the incident, Chief of Patrol John Chell held a press conference detailing the Tuesday morning shooting which occurred near Martin Luther King High School.

Advertisement



It began with a dispute between four or five teenage males at about 9:50 a.m. on the corner of 68th and Amsterdam Avenue.
"A firearm was displayed and discharged, shooting a 17-year-old victim multiple times." The 17-year-old then ran to his high school (at 66th and Amsterdam) for help, at which point 911 was called and an ambulance responded, bringing the victim to a nearby hospital in stable condition.
Chief Chell made a point to emphasize the fact that the shooting "did not occur within the high school at all."
The shooter was apprehended in a yellow taxi about a block away, and a firearm was recovered.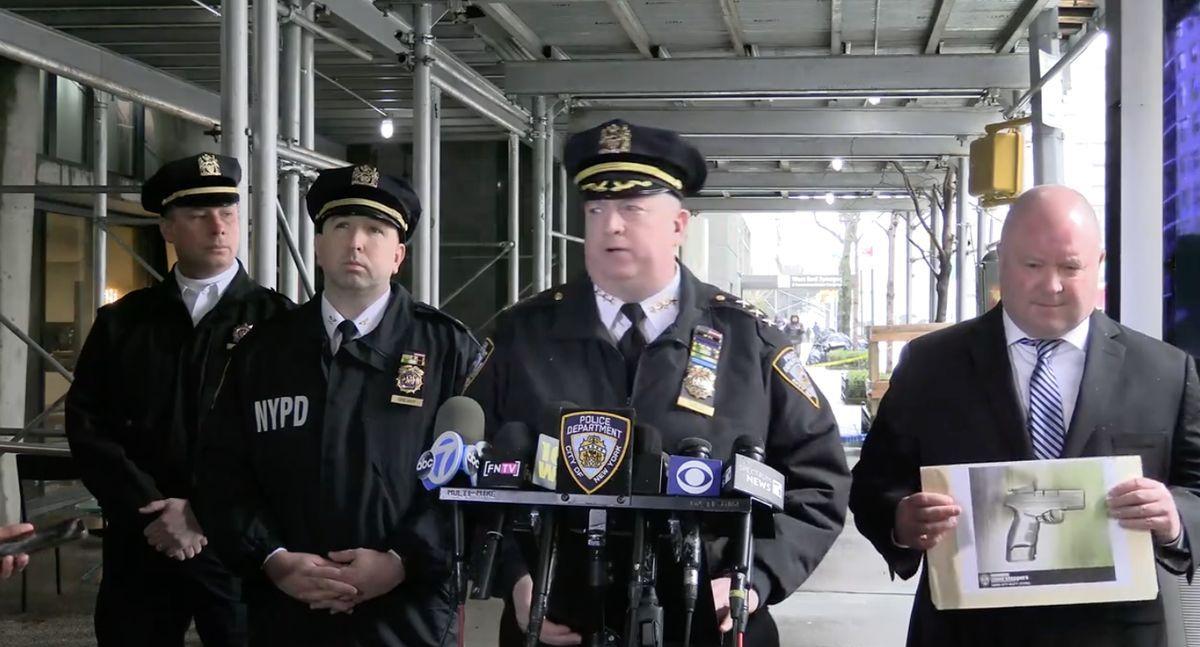 "And again, I must reiterate without the community's assistance here this morning, this would have been a harder case to solve. This is truly New York City working together with the police department to take a shooter off the streets and no further events." Shell went on to explain that "See Something, Say Something" works.
Advertisement
"We know there were more people out here and we're going to try to identify the other people involved in this altercation," Chell added.
The individual who's been arrested is a 19-year-old with three prior arrests, two for narcotics sales which took place earlier this year. He was also indicted for armed robbery with a firearm in 2021, and he's currently out on bail for that case.
At the time of the press conference, the victim had just gotten out of surgery. The detective will be speaking with him once he recuperates.