While this November won't be the same with the Macy's Thanksgiving Day Parade being televised only, we can still enjoy it from our apartments. Or we can take the time to look back at the parade's glory days.

All photos are courtesy of the New York Public Library (except for the last two).
1932:
An inflated pig (named Jerry) floating around Columbus Circle:
Along comes his pal, Andy the Alligator: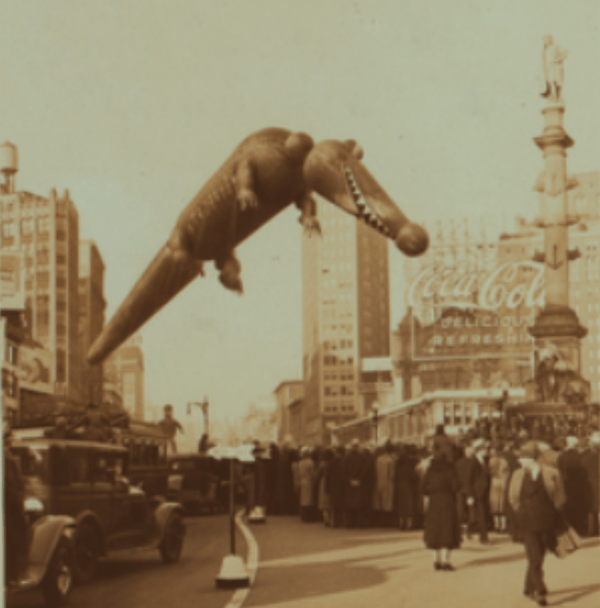 Advertisement
They also had an ostrich back then:

… and a character called "The Turk," who apparently wasn't very popular. This was his last year.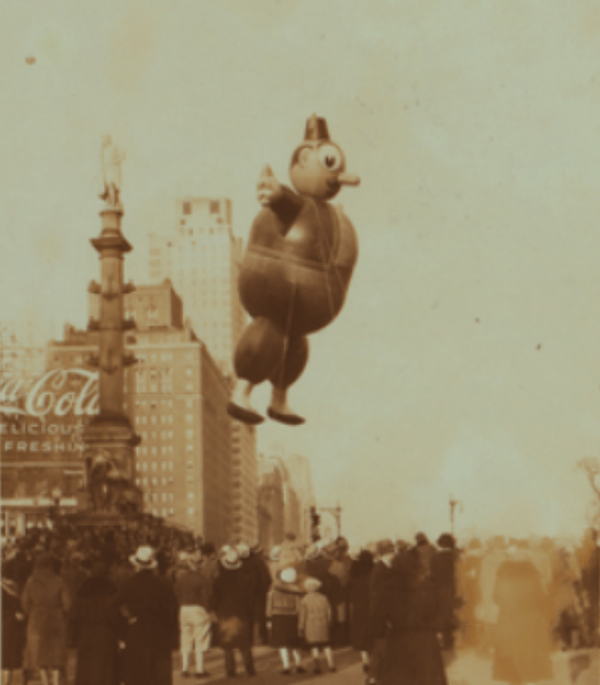 1933:
The description for this photo just says it's a "fat man in a bathing suit."
Advertisement
1940 – 1979
(More specific dates aren't provided for these photos)
Spectators looking thrilled:
A few more smiles: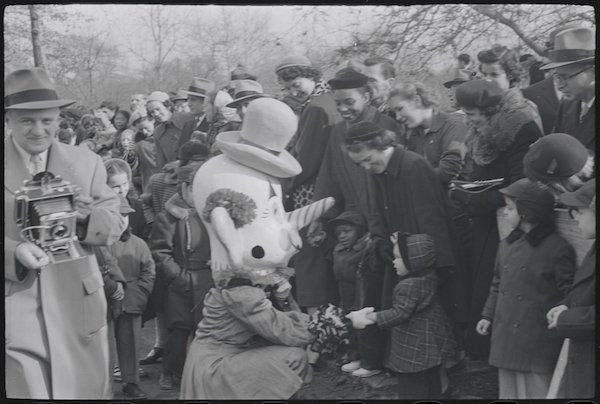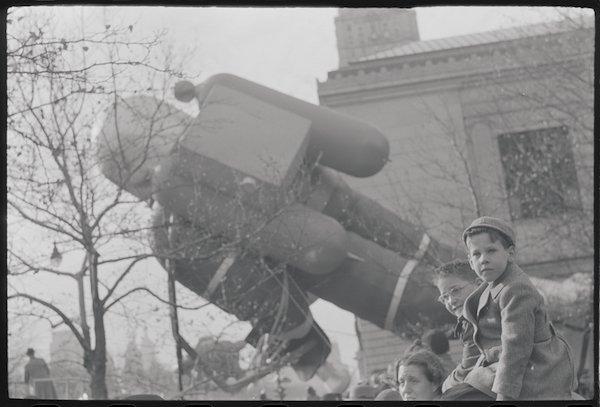 This guy is perfect in every way:
Advertisement
The stars of the show: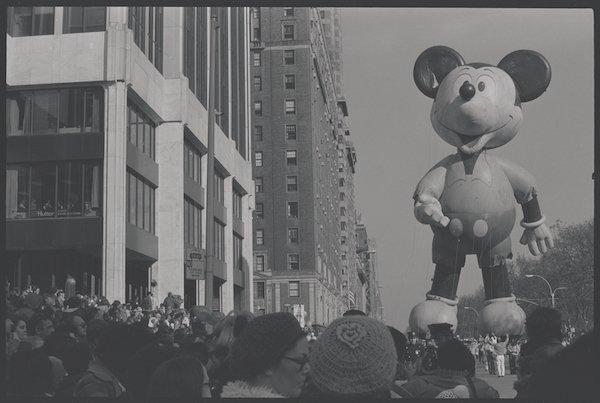 1976:
These two are from my family's photo albums: