With the Macy's Thanksgiving Day Parade set to take place on November 23, we thought it'd be a good time to admire the annual event's glory days. All photos below are courtesy of the New York Public Library (except for the last two).
1932:
An inflated pig (named Jerry) floats around Columbus Circle.
Along comes his pal, Andy the Alligator.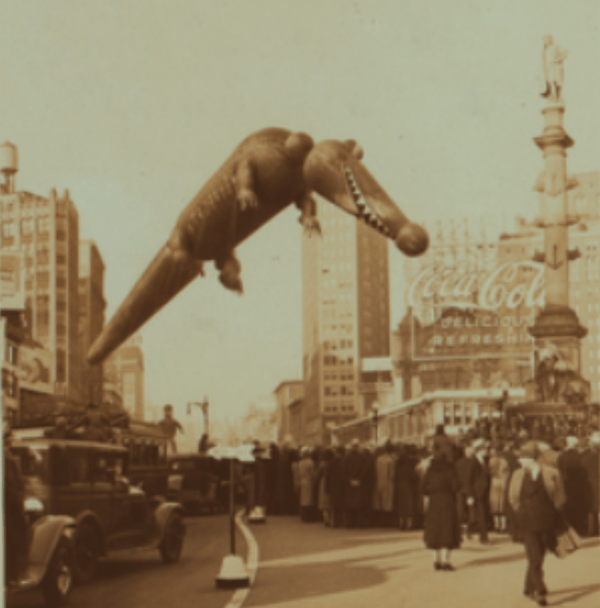 Advertisement



They also had an ostrich back then.

… and a character called "The Turk," who apparently wasn't very popular. He made his debut in 1929, and 1932 was his last year.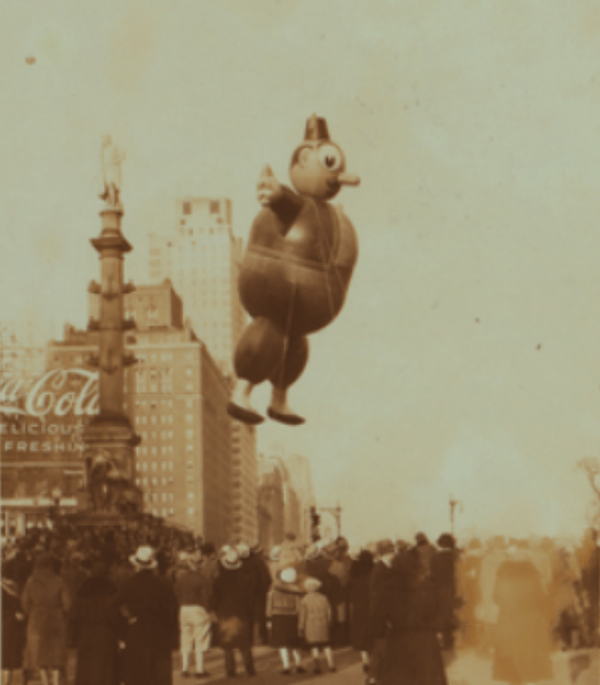 1933:
The description for this photo just says it's a "fat man in a bathing suit," which appears to be accurate.
Advertisement
1940 – 1979:
(More specific dates aren't provided for these photos)
Spectators looking thrilled.
A few more smiles.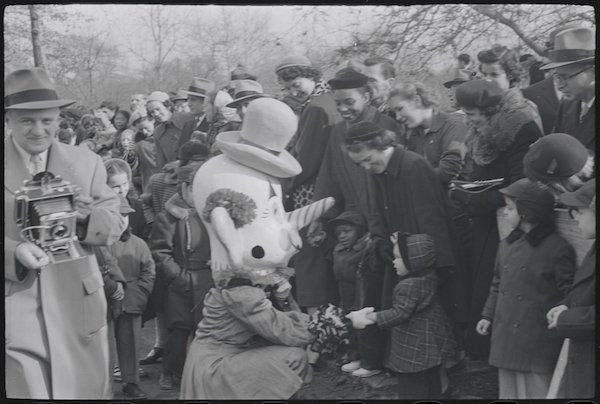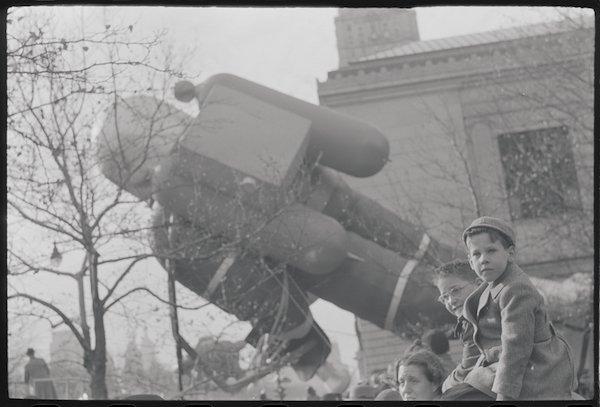 This guy is perfect in every way.
Advertisement



The stars of the show.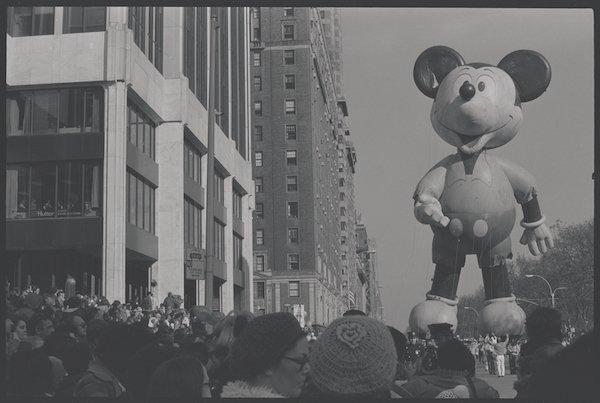 1976:
These two are from my family's photo albums.