The doors will open and everyone is welcome to come celebrate! Open House New York Weekend, October 18-20, will allow you to explore those off limit places you have always been curious about. The event showcases the architecture of many fascinating buildings, but also emphasizes having an open city. The focus on openness is a key component to the weekend, in that the city is home to everyone; people of all backgrounds, ideas, and ways of living. OHNY wants everyone to feel welcome to walk in and explore. Most of the locations do not require a reservation, and visits are free of charge.

"From historic farmhouses built in the city's earliest days to new buildings at the cutting edge of design and technology, hundreds of sites across the five boroughs are open to visit, with tours, talks, and other special events taking place over the course of the Weekend."
[adrotate banner="58″]
There are more than 300 participating buildings, private residences, infrastructure sites and public spaces across the boroughs. There are also tours and talks given by architects, civic leaders and historians. Some of the big hits include the Woolworth Building, the United Nations Headquarters, as well as open studios showcasing the workspaces of prominent architects and designers. If you are willing to travel around, there is so much to see that it's worth mapping out where you want to go in advance. That said, there are some great locations to check out right here on the UWS.
Open House New York 2019 – Upper West Side Sites
Verdi Square Park, 72nd and Broadway
Saturday and Sunday tours at 11am, 1pm, and 3pm
What was formerly known as Needle Park has been revived and is now a beautiful garden with tables and chairs surrounding a statute of composer Giuseppe Verdi.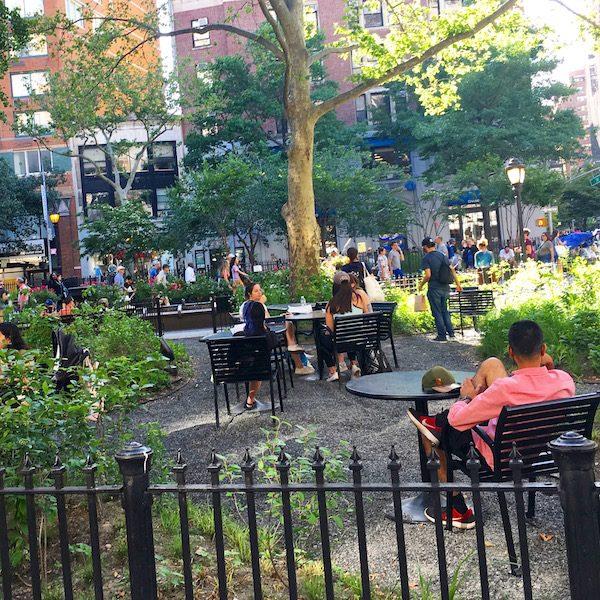 St. Paul and St. Andrew United Methodist Church, 263 West 86th Street
Saturday, 10am-2pm
This mixed architectural wonder is toped by a multilevel terra cotta tiled roof and two mismatched towers.
Recommended: Prettiest Churches on the Upper West Side
Bard Graduate Center Gallery, 18 West 86th Street
Saturday and Sunday, 11am-5pm
The exhibition of "French Fashion, Women, and the First World War," will be on display. The exhibition examines the relationship between fashion, war and gender politics during WW1 in France.
Second Presbyterian Church, 6 West 96th Street
Saturday, 12pm-4pm
The church was founded in 1756 and in 1784 was incorporated as the Scotch Presbyterian Church. The current location has been the home of the congregation since 1890. The architecture reflects Tudor style and original Rosario Candela blueprints on view.
The Lotus Garden, 250 West 97th Street
Sunday, 9am-1pm
You may have never known this beautiful garden existed on top of  The Columbia's parking garage! It is a surprise oasis in the sky. There are flowers, ponds, fish, water lilies, and lotuses. Salvaged from the facades of a 1910 theater, there are also terra cotta lined flowerbeds. Experts will be present to give tours.
[adrotate banner="58″]
Skill Mill NYC
Friday, various times between 10am and 5pm. Reservations are required.
This creative center is opening its doors to showcase their laser cutting, 3D printing, sewing, electronics and a range of craft activities. They also offer digital design and manufacturing services with the goal of making prototyping and craft services available to everyone. Guests will be given a tour and will have the chance to make a project using Skill Mill's equipment.
Book here starting October 8th.
Lincoln Center Guided Tours
Saturday, various times from 10am to 3:15pm. Reservations are required.
The New York Philharmonic, New York City Ballet, Metropolitan Opera, Chamber Music Society, Lincoln Center Theater, Jazz at Lincoln Center, and more, are all housed here. An international destination and important landmark for NYC is a sure crowd pleaser for anyone wanting an inside look. Each tour is 75 minutes and offers hidden gems and little known facts.
Book here starting October 8th.
Recommended: Harry Potter in Concert at Lincoln Center
350 West 71st Street
Saturday, 10am-2pm. Reservations are required.
This is a seven story, 75,000 square foot condo building. There are 38 condos, 4 of which are penthouses. The building has a ground level and roof garden and public space amenities.  The interior design is contemporary but the exterior is a traditional landmarked structure of limestone and brick. It's pretty impressive that this building is being included in Open House New York, given that sales just launched last year.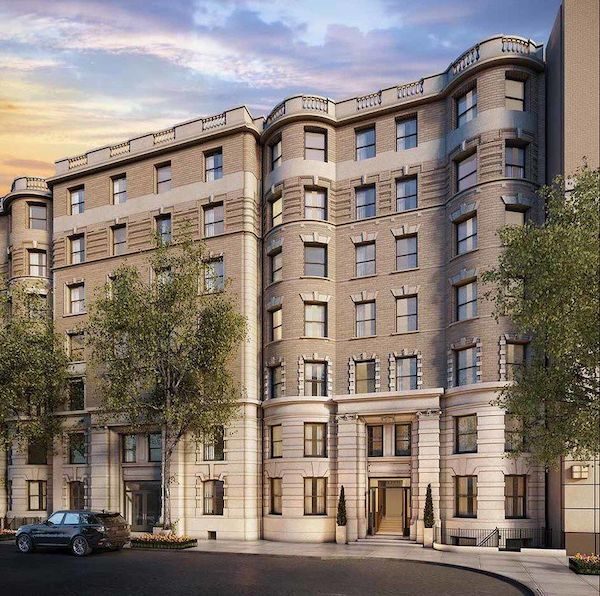 Book here starting October 8th.
For more details about Open House New York, please check out their website.
You can also purchase a "passport" which allows you access to expedited lines at each of the sites. Each pass costs $150.
Join the Upper West Side newsletter for more great events: