Ortomare Ristorante Pizzeria opened in late January at 994 Columbus Avenue (at 109th). The new Italian UWS restaurant replaced Isola, which closed earlier in the month. Prices are very reasonable, and all of the reviews are very positive so far.

"Ortomare" comes from two Italian words which translate to "garden and sea". They chose the name to represent the mix of meats and seafood on their menu.

Advertisement
Antipasto
Starters are priced between $8 and $14.50. One dish is called "Ortomare", so it must be special to them. This is a grilled calamari and shrimp platter with garden vegetables and extra virgin olive oil. Some other interesting sounding appetizers include crispy fried artichokes and zucchini drizzled with Taleggio cheese and an arugula and fresh pear salad.
Pizza is baked in a wood-fired oven.
The restaurant says this makes the crust extra crispy and the taste extra smoky. Pie prices range from $14 to $17.50. Their "Ortomare" pizza comes with tomato, mozzarella, zucchini and baby shrimp.
Dinner Entrees
There are eight pasta dishes, with the most expensive going for $18.50.
Protein-packed main courses include two chicken dishes (parm and stuffed with spinach and fontina cheese), fish (salmon and branzino), and a New York Strip Steak. The steak goes for $25; the chicken and fish courses are slightly less.
Mid-Day Dining at Ortomare
You can get a really inexpensive prix-fixe lunch here. Two course meals are $14 and three course meals are $18.
They're also open for brunch on weekends between 11am and 4pm.
Brunch includes crepes, French toast and pancakes, pizza, pasta, paninis, eggs and salads. For cocktails, choose between bloody Mary's, mimosas and screwdrivers. All are $9.

Advertisement
The wine list is extensive and prices seem to be "normal". Those available by the glass are between $9 and $12.
The desserts look great. Options are tiramisu, gelato, chocolate cake, cheesecake and panna cotta. Also non-bank-breaking, these all go for $7 or $8.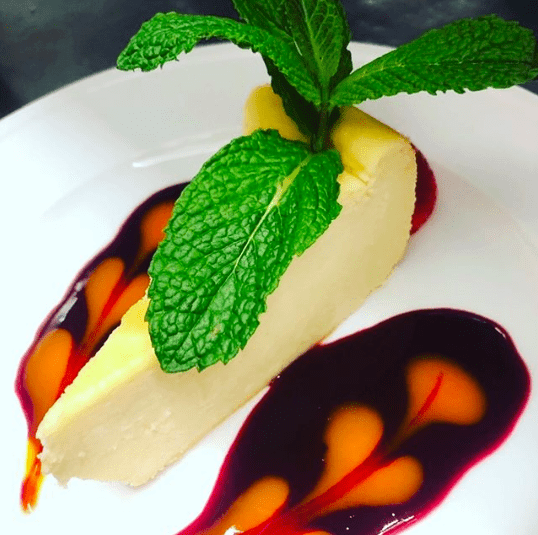 So far, all of Ortomare's reviewers have given them 5-star ratings. They've been reviewed by thirty-three people on their 
Google page
, nine on
OpenTable
, and eight on 
Trip Advisor
.
Take a look at their website for more info.
Join our newsletter to discover more new restaurants!