A new Italian restaurant, Pasta Franco, recently opened at 508 Columbus Avenue, between 84th and 85th Streets. They're currently only serving dinner, but plan to start serving a weekend brunch in the coming weeks.
The Northern Italian restaurant specializes in pastas and wines. For fans of fall foods, they've got a gnocci with honeynut squash, brown butter and sage for $21. Their "Tagliatelle Funghi" with three types of mushrooms also sounds interesting ($20).
Here's their Rigatoni Pomodoro ($19) with basil and parmesan: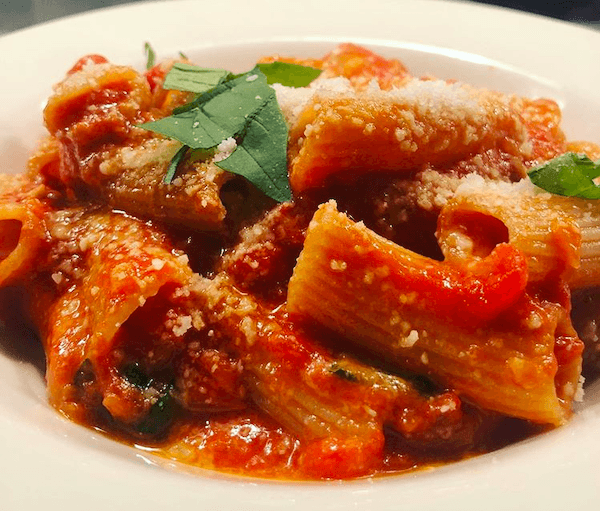 Their Pappardelle Bolognese ($20) with beef, pork, red wine, sage and rosemary ragu:
And their Tortellini e Piselli ($22) stuffed with mortadella and parmesan with fresh peas:
Pasta Franco also has some non-pasta items worth checking out.  They serve steak as a "permanent off the menu" item. It's $44 for one (bone-in loin) or $100 for two (porterhouse).
Ricotta fritters with raspberry rauce. Other desserts include budino and tiramisu (all $9).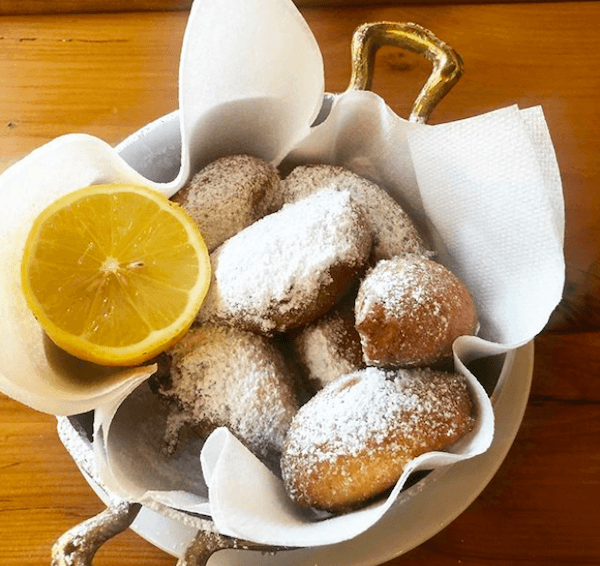 And a meatballs antipasta ($14):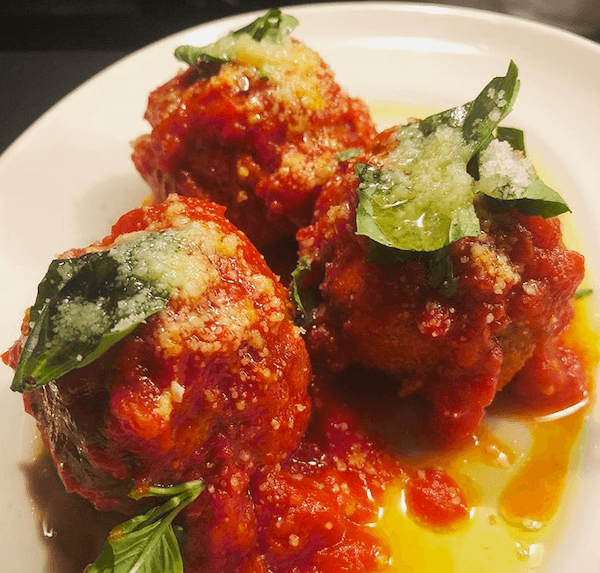 Here's Pasta Franco's delivery menu (almost identical to their dine-in menu):
Reviews are limited as they haven't been open long, but here they are on Yelp and Google. Check out Pasta Franco's website and Instagram page to learn more.
More food posts:
Join our newsletter for more food news: