The hottest summer events were once held in private rooms at trendy restaurants, but the pandemic has changed everything. Now the best parties are thrown in the open air of Central Park; say hello to the luxury picnic.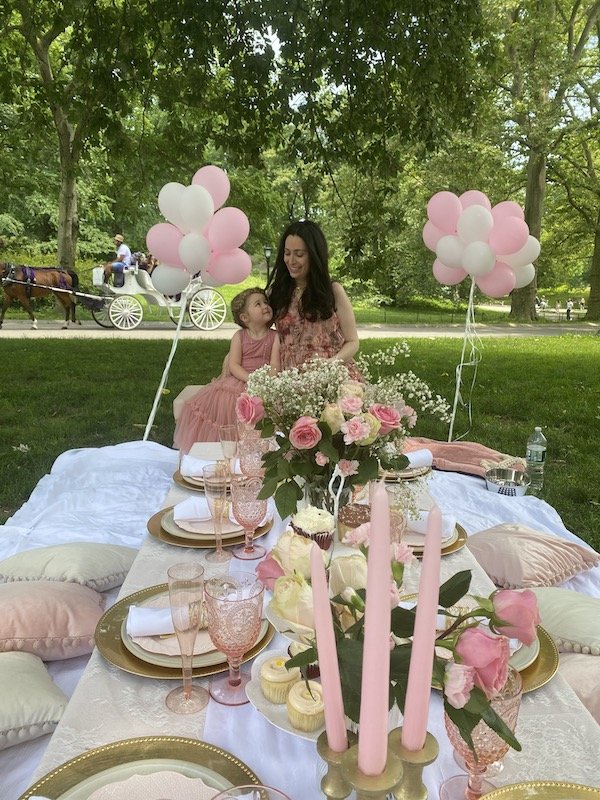 You may have recently noticed some of these beautiful setups with crisp white blankets, plush pillows and whimsical flowers covering full set tables.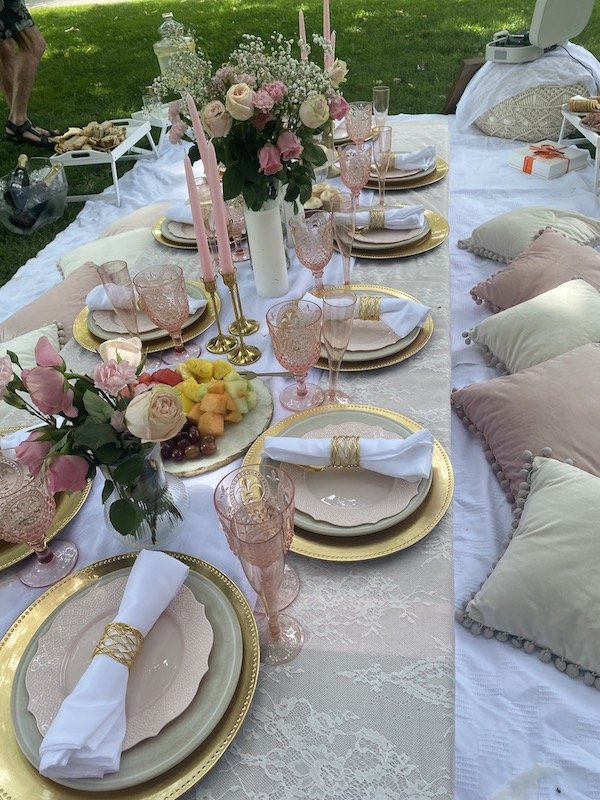 As the spring turned to summer, the sight of these fancy picnics have been on the rise, and are quickly becoming a summer staple.
Advertisement



"I decided to treat myself and a few friends to a luxury picnic this summer. After staying in NYC for the entire pandemic, it's just so nice to be able to socialize and why not take it up a notch?" said Upper West Sider Jamie.
One company that specializes in luxury picnics, Al Fresco Picnics, is almost booked for the rest of the summer. Gabby, one of the company's founders, recently moved to NYC from California, where she says the luxury picnic concept is even more popular than it is here.
View this post on Instagram
When she and partner Dan decided to start the company, there weren't many competitors who offered full catering, set up and take down services. They started planning in January and had their first picnic in April.
THE 5 BEST PICNIC SPOTS ON THE UPPER WEST SIDE
Another company, Perfect Picnic, offers pre-made luxury picnic baskets for as little as $20, but also customizable picnics for small and large groups, which have a very European feel to them.
View this post on Instagram
"The inspiration for Perfect Picnic came while traveling in Italy, eating my way down the Amalfi Coast feasting on local treasures of meat and cheese. Everywhere I looked people were enjoying picnics! 'Why don't more people in the United States eat like this?'" states the founder on their website.
FREE SHAKESPEARE AT 2 OUTDOOR VENUES
One of the best parts about hosting a luxury picnic is seeing the reaction of the guests and other park-goers. People will frequently stop to take pictures and ask for company details in the hopes of hosting their own event one day.
Advertisement



"It was a lovely afternoon, like out of a movie," said Mary, who came in from out of town to attend a picnic. "The location was right in front of Cherry Hill Fountain, so we watched the horse and carriages ride past our event and it all seemed very old fashion and special."
With many days of summer ahead, you can expect to see more elaborate set ups in the park. Even Tripadvisor has set up a tab for people looking to host private gourmet picnics around the city.
Depending on your budget, there are many options to create your dream outdoor picnic party. Companies such as Al Fresco and Perfect Picnic offer a range of packages to choose from. Gabby said that Al Fresco works closely with her clients and each picnic is unique. Everything is customizable and they do all the hard work so that the host and guest can just show up and enjoy.