Pho Shop, a Vietnamese restaurant, is now open at 141 West 72nd Street. I've just returned from enjoying a nice and hearty lunch!
Pho Shop specializes in Vietnamese street food, soups (pho) and sandwiches (banh mi).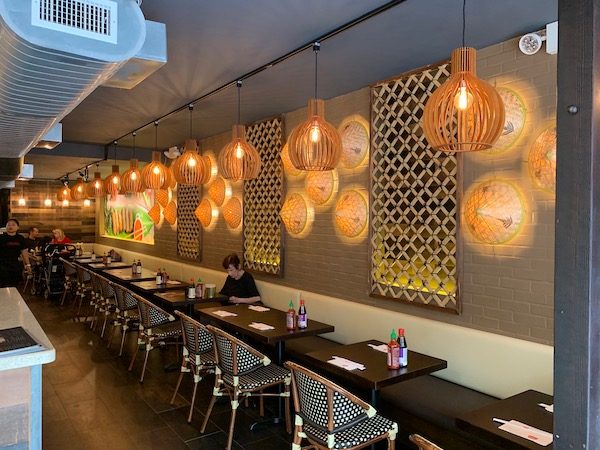 To start, I was given some shrimp crackers with peanut sauce on the side. This is typically only served during dinner hours though.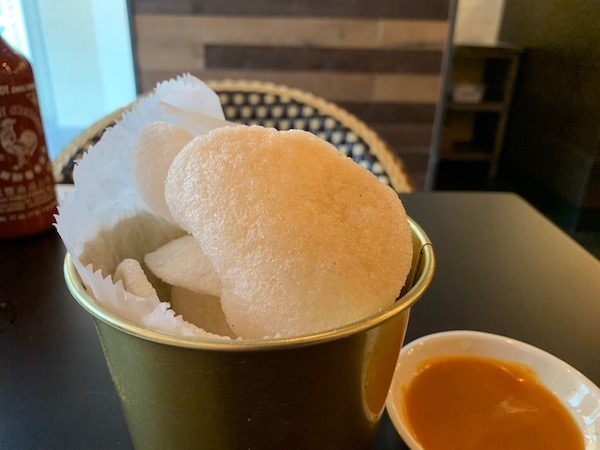 Then they brought out some Vietnamese iced coffee ($4.95). It was really good … very sweet. Pho Shop's beverage menu also offers lychee nut iced coffee, iced lychee fruit drink, and "rainbow ice" – coconut milk, red bean, mung bean, palm seed and mixed fruit jelly.
I then proceeded to order both a sandwich (banh mi) and a noodle soup (pho).
For my sandwich I went with their  "Vietnamese Ham House Bacon" ($11). It's made with pate, mayo, pickled daikon, carrots, cucumber and cilantro. Tons of flavor and absolutely delicious.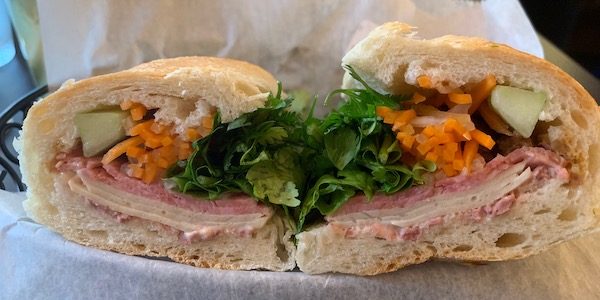 I got the Pho Shop soup ($12), which is served with beef eye round, brisket and super tender beef meatballs.  Like all of their soups, it's served in beef broth and comes with rice noodle, scallions, onions, cilantro, bean sprouts, jalapeno, basil, lemon and lime.
This was definitely a solid meal, and Pho Shop is a great addition to the UWS.  To learn more, check out their website and follow them on Instagram.
Non-stop food news delivered to your inbox: