Pizza Collective is planning to open for take out and delivery on May 15th. The new pizza place is opening at 2060 Broadway, just south of 71st Street.

A press release acknowledged the challenging time it is for any business to open, while also assuring the public that they'll be taking all of the appropriate health and safety precautions.
The pizza is said to be very light and easy to digest, made with sourdough crust with a "honeycomb structure", and prepared in small square slices. All recipes are from head chef Gabrielle Voci, who worked as a chef at Sola Pasta Bar in Soho.

Advertisement
We're seeing some pretty interesting looking slices! Here are some photos they sent us: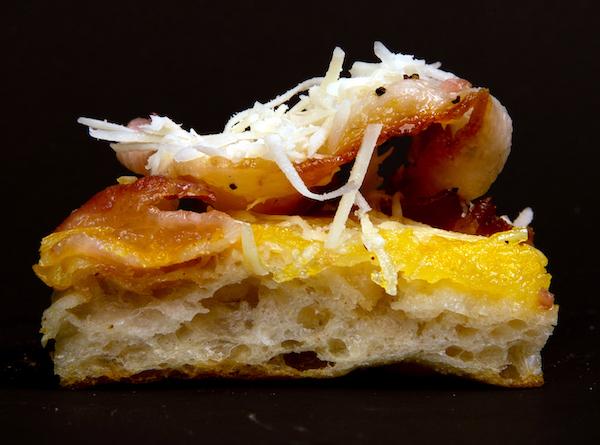 "We had a dream, to bring to the biggest pizza lovers in the world, the best product they ever tried. We knew we could do pizza, we are a collective of passionate young pizzaioli and entrepreneurs, we have been working for years to create a refined product that would bring pizza back to the gourmet table without losing its soul, its comfort and at the same time it's simplicity."
Here's the full menu:
First week specials will include 2 for 1 slices. Check out Pizza Collective on Instagram and sign up for updates on their website.