From various health benefits, to providing apartment decor, to creating Instagrammable photos, there's no surprise that houseplants have become extremely popular among city-dwellers. Adding lush life and vibrancy to even the dullest of apartments can really spruce them up.

The Sill, a fun and trendy store on Amsterdam Ave between 81st and 82nd Streets, brings houseplants to Upper West Siders. Their mission of "empowering new plant parents" brings species large and small to the city where plants may be harder to come by. They've gained a huge following since they opened their UWS store in late 2017.
[adrotate banner="58″]
The store is nearly irresistible, and easily made it to the top of our list of best NYC plant stores. With its lush layout and beckoning cacti, one might spot a snake plant or some air plants in fun pots and terrariums while walking by.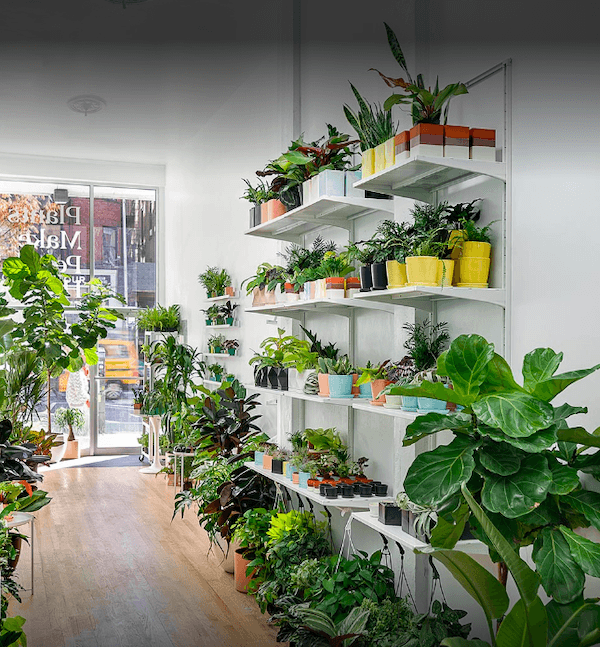 Any budding plant-lover will be happy to know that there are a variety of plant classes at The Sill.
While they have locations throughout the city, there are several classes coming up right on the UWS.
Tomorrow, October 4th at 7:30pm, plant lovers can take a class in hanging air plants and brass planters. The class will teach all about air plants, and will provide an opportunity to DIY your own hanging planter. Refreshments will be provided. Check it out here.
UWS'ers can also take a terrarium-building workshop on Friday, October 11th at 7:30pm. This class will teach all about open container gardens. Participants can then build a terrarium to take home. Supplies and refreshments will be provided.
The class on Wednesday, October 16th sounds pretty interesting. It's called "Microbiome Your Home", and the focus will be on your apartment's overall "ecosystem", and how it will benefit from plant life. Each guest will get a Microcosmic® swag bag with plant & probiotic products and a 4″ plant (in nursery pot) of your choice. They'll be serving complimentary wine as well.
On Wednesday, October 30th, The Sill is hosting a Fern Mounting Workshop with complimentary wine. You will create your own "mounted staghorn"; the website explains that Staghorn Ferns are different because they live on trees and rocks, as opposed to in the soil, and they need consume a lot of light.
Additional upcoming classes on the UWS include one on microbiomes, and another on fern mounting. Classes vary in price and availability. Check out their website for more upcoming classes on the Upper West Side and throughout the city!
Join the newsletter for more fun things to do!