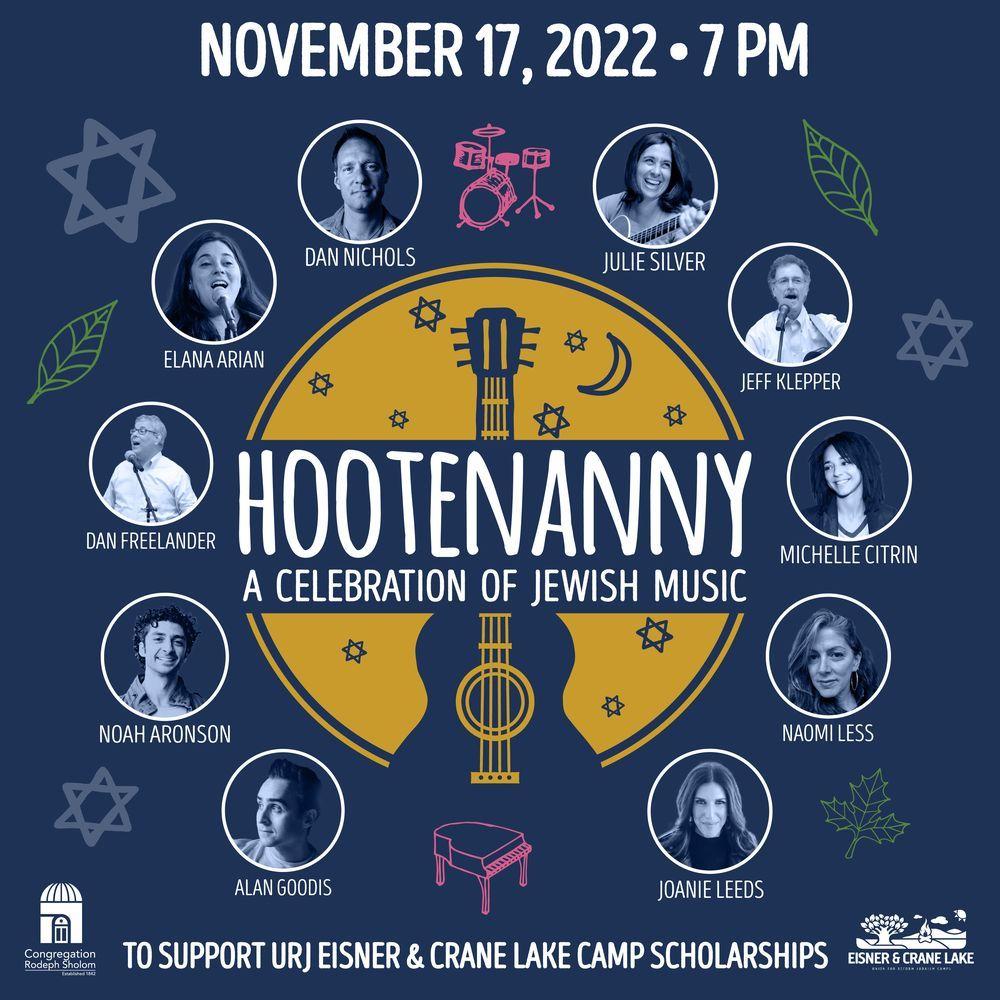 On Thursday, November 17 at 7 p.m., Congregation Rodeph Sholom (7 West 83rd Street) will be hosting Hootenanny! A Celebration of Jewish Music, directed by Elana Arian, hailed as "one of the greatest Jewish voices of our time."
Arian will be joined by an all-star musical line-up including:
Dan Nichols
Julie Silver
Kol B'seder (Dan Freelander & Jeff Klepper)
Noah Aronson
Michelle Citrin
Alan Goodis
Joanie Leeds
Naomi Less
Here's a playlist showcasing the performers listed above:
On stages across the globe, these featured musicians have transformed Jewish music. Influenced by the late Debbie Friedman (z"l), whose folk-infused music bridged secular and Jewish traditions and became the prevailing sound of modern American Jewish music today, these artists have created bodies of work which have been integrated into the repertoire of congregations, youth groups, and Jewish summer camps around the world.
Proceeds will benefit the Union for Reform Judaism's Eisner and Crane Lake Camps in Massachusetts.
For tickets and to learn more, please visit this page.