While most of us are stuck inside, a few raccoons have recently been spotted enjoying the neighborhood.

Here's a raccoon at the Ramble last week – video by Posy:
Advertisement
Here's one digging through the trash in Riverside Park by 110th Street – taken by
@julliamrtz
:
And perhaps the same guy, also near 110th Street but deeper into the park – taken by @xo.espresso:
The same person who took the above video also sent us this image of a raccoon being greeted by a human near Central Park South. But please note …. it is NOT advisable to get this close to them.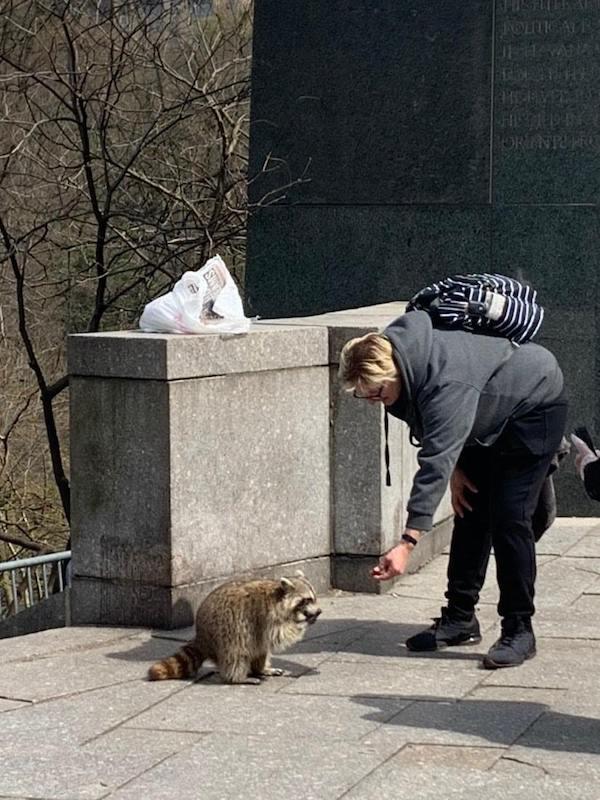 And here's another trash raccoon – video by Alison Roque.
Wildlife NYC states that raccoons should only be observed from a distance. "Do not approach raccoons or any wild animal. If you are bitten or scratched by a raccoon, wash the wound and see your doctor as soon as possible. Report sick or injured raccoons to 311."