Another opens. In this case, quite literally. At Récolte, an artisan bakery located at 74th and Amsterdam, one can enjoy delicious pastries during the day, including croissants of matcha, lychee and white chocolate, and maple varieties, just to name a few. While the croissants are the star of the daytime – colorful, adorned with rose petals, and appealing to the eye, the less ostentatious but equally delicious sea salt soft rolls should not be overlooked.


Advertisement



While unassuming in looks, the blend of Japanese flour, honey, and milk lends itself perfectly to a baked roll. Pair it with a warm coffee, and watch the passersby stroll along Amsterdam Ave. Récolte's Baker Peng-Chieh (Jay) Wang holds the title of World Bread Master – an honor which has been bestowed upon only nine bakers in the world. Wang is the youngest to bear this title, and the second of the nine to hail from Taiwan. The Pink Lady, Wang's signature bread, contains dried raspberry, rose petals, strawberry, and "special dough" – it is aromatic, flavorful, and addicting.
At 7pm, when the bakers pack their things and close up shop for the day, the door to Récolte Dessert Bar opens.
In the same location, but now headed by Michael Laiskonis, current creative director of the Institute of Culinary Education, Récolte Dessert Bar is a post 7 pm affair, complete with a three course menu that is sophisticated and noteworthy, while still remaining affordable, at $23 for the courses.
Former Executive Pastry Chef of Le Bernardin, a coveted restaurant bearing three Michelin stars, Laiskonis' desserts are elegant. The New York Times report notes smoked chocolate and passion fruit, as well as cheeses for the more savory-inclined customer.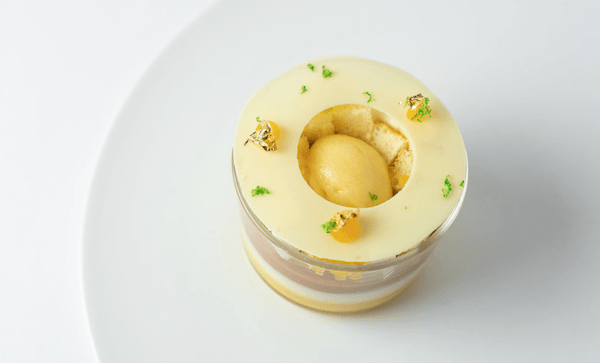 Whether going to Récolte for Michelin-esque desert in the evening, or for coffee and a unique pastry during the day, Récolte is a gem of the Upper West Side.
For more on Récolte Bakery, go here.
For reservations to the Récolte Dessert Bar, go here.