Ah, Target. There's something about it that makes you excited to go there, shop, and leave with bags full of things you never knew you needed or wanted. Growing up in the Midwest, a trip to Target was like a mini-vacation where you'd look forward to bringing home lots of souvenirs. The seasonal selections of cute things for your home, and clothes for you and your kids, are just too good to pass up. Every time I leave the city and visit a town that has a Target, I go. Basic? Maybe. But I'm pretty sure many people, especially moms like myself, can relate!

So here's the scoop on the new UWS Target at 1863 Broadway, between 61st and 62nd. The big street level entrance leads to two large escalators that take you down to the first floor of shopping. It's not particularly welcoming, and there's no Starbucks, so that's kind of a bummer. Unlike the welcoming bins with last season's items on sale at other Targets, you're met with the kids clothing section. Ok, I thought, let's see what they have. Shopping for my 3-year-old daughter is like an Olympic sport for me, so I was ready.

What a disappointment it turned out to be. The older girls section for 4 years old and up was pretty good, but for toddlers and babies, there was very little selection, and none of it was cute.
I made my way past the kids clothing section to the market. This was the most impressive food selection I've seen in quite some time in the city. They have everything. I do wonder if people will actually shop at the UWS Target for groceries though. They had a large selection of staples like cereal for better prices than you can find anywhere else on the UWS. All the produce was super fresh. Staff was keeping everything extremely clean and organized. Maybe I will start making the trip here for groceries after all. The market takes up a lot of real estate in the store, and I recommend going to check it out.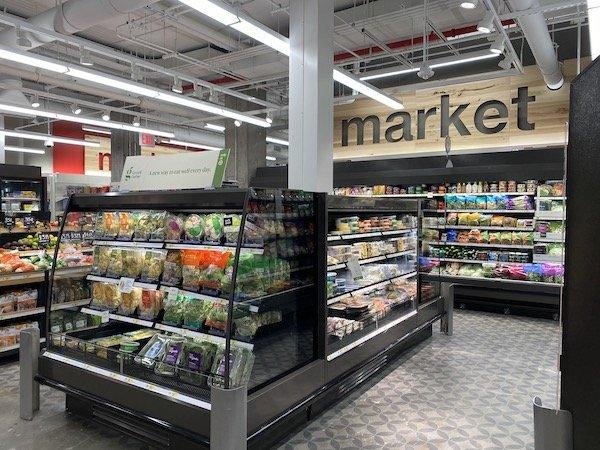 The second largest section is the beauty area. This section lay out was like a glorified CVS. I never really went to Target to get beauty supplies, and don't think I will start now. The selection at your local Duane Reade is likely on par with what the UWS Target has.
Rounding the corner of the first floor is where you'll find women's clothing. This is one of the sections I love to browse the most. Target's recent partnerships with major fashion houses are always fun to snag at great prices. The current selection had a few decent basics, but nothing special. They had a few puffer jackets that looked a little like Aviator Nation knock offs, but I didn't even consider buying one.

The biggest win for clothing was the men's section! Whoever did the buying and display for men's clothing did a great job. I even bought two graphic t-shirts for myself. The winter wear selection was also great. So if you're looking for menswear, check it our for sure (definitely better than the Bloomingdale's outlet in my opinion).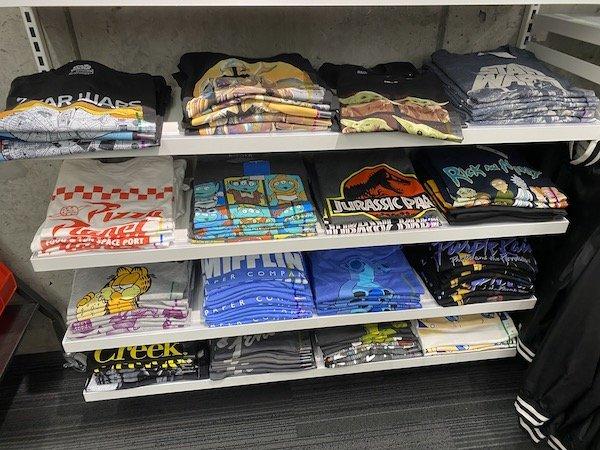 With very little in my cart from the first floor, I took the elevator down to the lower level. I was met with the home section which was very seasonal, all set up for Thanksgiving. There were wreaths everywhere, so if you are looking for one, they have plenty.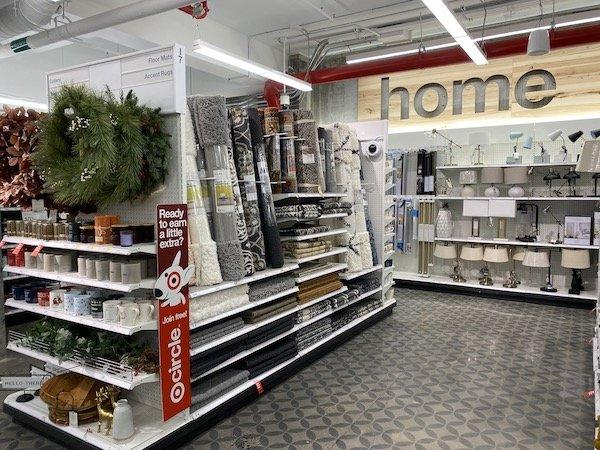 Also, I've never in my life seen so much space dedicated to candles. There are literally hundreds. While I was surprised by the insane volume, I did get one, so I can't complain too much.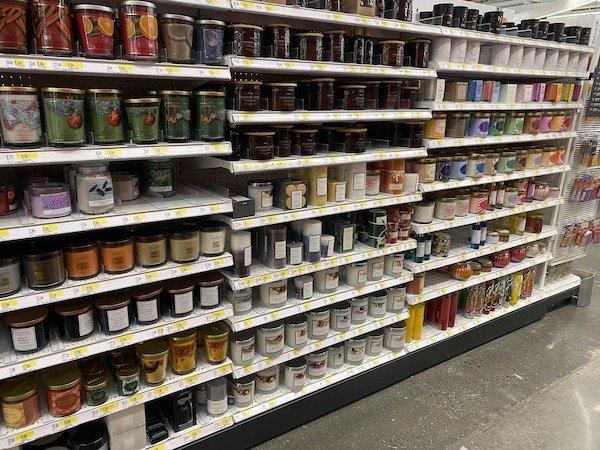 Next to the home goods area are the art supplies and toys. The art supply section, mostly for kids, was outstanding. Plenty of trendy and crafty options to keep everyone busy (now that we're spending so much time at home). Crayons, markers, and lots of glitter available.
The toy selection was sub par. My daughter has a version of every toy they had to offer, and usually Target is my favorite go to for new things! At least 50 percent of the toys were from Frozen, which I guess if you ask my 3 year old, is just fine.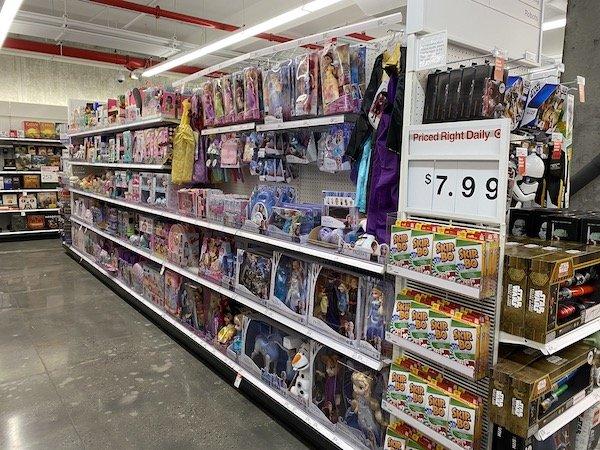 I was hoping to grab a few last minute Halloween supplies, but the store is already being converted for Christmas. Christmas clothing, wrapping paper, and ugly sweaters are already everywhere. I didn't see one Hanukkah option yet, and usually Target does have some cute options, at least in the bigger stores.
Overall, I give the Columbus Circle Target a 7.5/10. A few points are just for the comfort knowing it is there. I was most impressed by the market and how clean the store was. I was disappointed that the majority of space was filled with things you could find elsewhere, like Duane Read. I hope they build up the women and children's clothing sections, as well as the seasonal offerings.  But let's be honest, I still left the store spending just under $150 on glitter, graphic t-shirts, a Frozen toy set, and dress that is too big for my daughter (for a 4 year old), so Target you win again! For hours and updates, please visit the store's page here.