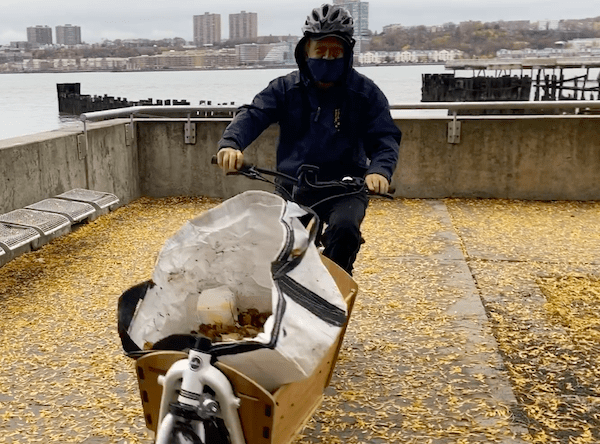 Riverside Park Conservancy has announced that it has introduced a fleet of Yuba Bicycles into its park operations.

The Conservancy, which cares for six miles of parkland along the Hudson River, added four Yuba Electric Supermarché front-loading cargo bikes to its operations fleet. Two of the four bikes were donated specifically for the Conservancy's North Park Initiative by Yuba Bicycles.

Advertisement
"The Conservancy is determined to innovate to improve our operations, and to reduce our carbon footprint," said Dan Garodnick, President & CEO of
Riverside Park
Conservancy. "And the Yuba bikes are a great way to do just that."
"Riverside Park has a complicated, six-mile long layout," said Lynda Tower, Vice President of Operations at Riverside Park Conservancy. "These electric cargo bikes help us make park improvements much more quickly and effectively."
The Yuba Electric Supermarché cargo bike model was chosen for its easily accessible front cargo box, high quality electric-assist motor and battery from Bosch, 440lb payload capacity and Yuba's reputation for manufacturing premium quality cargo bikes.
"Riverside Park Conservancy and Yuba share the vision of a more sustainable future," said Justin Gottlieb, Sales & Marketing Director at Yuba Bicycles. "Yuba is driven to enable organizations to get things done sustainably on two wheels instead of four. The Park's operations are a great example of what is possible with electric pedal-assist cargo bikes."
Manuel Alarcon, a Riverside Park Conservancy Gardener, is looking forward to having the cargo bikes as an alternative to travel through the Park. "This spring is going to be a breeze."