Saturday nights March 7 – June 13 (excluding April 11, 18, and May 23)
A twelve-week season takes place at the Marlene Meyerson JCC (334 Amsterdam Ave at 76th Street). With "pickup style" flex pricing you purchase a package of games for your child to participate in and drawdown from them as the season progresses. You do not have to pay for/commit to an entire 12-week season!
6th/7th Grade Basketball ­– 5:00PM
Middle School Volleyball – 6:15PM
9th/10th Grade Volleyball – 7:30PM
8th-10th Grade Basketball – 8:45PM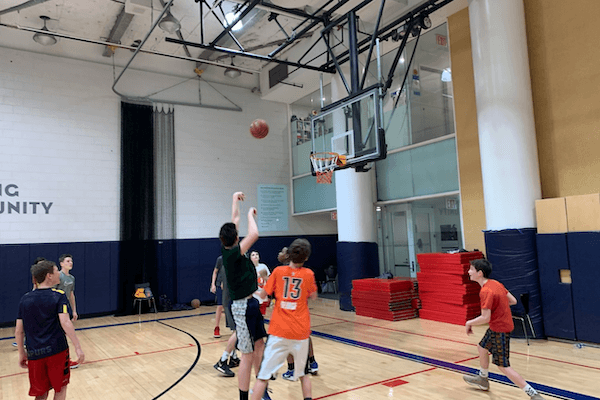 Sign up with the code ILOVEUWS10 for a 10% discount!
 Sign up here: https://nycpickupsports.com/
About NYC Pickup Sports:
 The concept of the program is "Pickup Sports". The program's founder, and fellow Upper West Sider, Zach Abecassis says "The difference between pickup sports and league sports is that the pressure is off. We pick new teams every week and there are no drills or standings. All we do is play the games. You are not committed to a single team and there is no obligation to show up every week. NYC Pickup Sports is a fun, safe, casual program for any kid who wants to play the sport of their choice without having to worry about the pressures and commitment of a traditional sports league."
For more info please visit nycpickupsports.com or email max@nycpickupsports.com